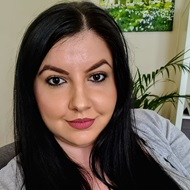 Current Availability
Please get in touch with me if you would like an appointment. I currently have availability on Mondays, Wednesdays and Thursdays. Please note I do not offer appointments before 10am and the last appointment can start 6.30pm.
Locations
London N3
Professional Profile
I am an accredited BABCP Cognitive Behavioural Therapist with over 8 years of experience in the NHS and private practice. My areas of interest are working to uncover how childhood adverse events have impacted you in the here and now, especially in the relationships you have created with yourself and others.
I am interested in exploring how your childhood wounds now affect your relationships. We know that your early life experiences influence the beliefs you develop about yourself, the world, and your future. These beliefs also shape your behaviours and the interactions you have with others. Whether you describe yourself as a people-pleaser, self-sacrificer, codependent, perfectionist, or a worrier, or you think you have an insecure attachment style, I would love to work with you.
I can help you explore the impact of your life story and teach you ways to have a better relationship with yourself and others, whether by learning to say no, managing anxiety, having healthier boundaries, being more confident, or finding meaning in life. We work collaboratively and I support you fully along the way to achieve your goals.
In relationship coaching, I work with people who want healthier, more secure relationships, whether they are plagued by constant conflict or unresolved issues such as infidelity or betrayal. I can help you to become a better communicator, navigate conflict, understand how beliefs and emotions influence one another and contribute to the relationship dynamics you experience.
Some of the reasons why people come to me include:
They struggle with having a good relationship with themselves
They have trust issues, excessive jealousy or fears of being abandoned
They are high achievers with perfectionistic traits and are struggling to enjoy life
They feel stuck in life, lacking a true meaning and purpose
They may feel like a failure, worthless, unlovable or feel like an imposter
They have unresolved trauma or childhood issues that still impact their lives
They feel low, anxious or depressed
They experience anxiety, resentment and disconnection in their relationships
They have people-pleasing tendencies and lack assertiveness
They feel lost in their career and unsure of where to go next
They have dreams and aspirations but fear failure
They experience a lot of shame, guilt and worry about taking up space
My focus is to take a historical look at understanding how the unhelpful thinking patterns and behaviours you find yourself in, may have developed. Perhaps you have a history of childhood trauma, bullying, neglect or other adverse life events. Together we explore not only what has happened to you but also, the impact these events had on how you see yourself, others and your future.
​
With this clearer understanding in mind, our sessions will then focus on change. I believe that you are an expert in what has happened to you and how this is affecting your life and my strength lies in supporting you with tools and coping mechanisms that help you feel great about yourself.
​
In therapy and coaching, I draw upon principles from a range of CBT-related therapies such as Mindfulness-based CBT, Acceptance and Commitment Therapy (ACT), Attachment theory, Schema Therapy, Compassion Focused Therapy (CFT). I do not believe your experiences should fit a model but rather that we should integrate theory and strategies that work for you.
I offer therapy sessions on Mondays, Wednesdays and Thursdays and I work both online and face to face from my clinic room in North London, N3.
Specialisms
Abuse
Anger
Body Dysmorphic Disorder
Claustrophobia
Depression
Generalised Anxiety Disorder
Grief / Bereavement
Low Self-esteem
OCD
Panic Disorder
Perinatal Depression
Relationship Problems
Sleep Problems
Social Anxiety / Phobia
Specific Phobias
Trauma / PTSD
Work Related Stress
Therapies Offered
Acceptance and Commitment Therapy
Behavioural Activation
Cognitive Behavioural Couples Therapy
Cognitive Behavioural Therapy
Compassion Focused Therapy
Exposure Response and Prevention
Professional Coaching
Schema Therapy
Trauma Focused Cognitive Therapy
Accepted Payment Methods
Bank Transfer
Aviva
AXA
Vitality
Reserve an Appointment With Ioana Rotaru
Exact location provided on booking confirmation