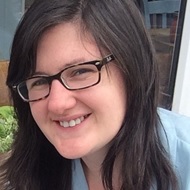 Locations
99 Murray Road, Sheffield, S11 7GH
Professional Profile
My name is Rachel and I am a fully qualified and BABCP accredited Cognitive Behavioural Psychotherapist working with Think CBT. I offer online CBT.
I am a CBT clincial supervisior. I am currently involved with setting up one of the first Post Graduate Diplomas in Eating Disrders in the country.
The first steps in seeking support can often be the hardest. It can be difficult to know which therapy and therapist to choose. To help you in this decision I will tell you a bit about me and the therapy I provide.
Having provided therapy in the NHS for over 10 years I have supported numerous people from varying backgrounds through my career and seen the huge changes this can have for people in their lives. Currently I teach and supervise on the University Diploma for CBT trainees. Alongside this, I teach counselling skills in higher education.
I am accredited with the British Association for Behavioural and Cognitive Psychotherapies (BABCP) and I am Relationships trained and Approved Couples Therapist for Depression (CTfD).
I work with many individuals and couples who are seeking greater contentment in their lives. Some specific areas I can help with are:
Relationship dissatisfaction, arguments, and conflicts
Affairs
Difficulties in communicating within the relationship
Low Mood and Depression
Low Self-Esteem
Perfectionism
Eating Disorders
Stress/Worry/Generalised Anxiety Disorder (GAD)
Post Traumatic Disorder (PTSD)
Shyness and Social Anxiety
Obsessive Compulsive Disorder (OCD)
Relationship OCD
Health Worries/Anxiety
Panic and Agoraphobia
Phobias
Body Image problems/Body Dysmorphic Disorder (BDD)
Sleep problems/Insomnia
Please get in touch if you wish to arrange an initial session with me to consider how we may work together towards a positive change in your life.
Specialisms
Anxiety
Body Dysmorphic Disorder
Claustrophobia
Depression
Eating Disorders
Emetophobia
Health Anxiety
OCD
PTSD
Panic Disorder
Relationship Problems
Self-esteem Problems
Sleep Problems
Social Anxiety / Phobia
Specific Phobias
Work Related Stress
Therapies Offered
Cognitive Behavioural Couples Therapy
Cognitive Behavioural Therapy
Accepted Payment Methods
Bank Transfer
Organisational Funding
Reserve a £75 Appointment With Rachel Clarke