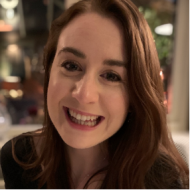 Cognitive Behavioural Therapist
PGDip (CBT), BABCP (Acced)
This therapist has no current availability. For help identifying another therapist, please follow this link, call +44 1732 80862 or email info@thinkcbt.com
Locations
Harrogate, HG1
Professional Profile
My name is Laura and I am a fully qualified and BABCP accredited Cognitive Behavioural Psychotherapist working with Think CBT from North Yorkshire. I am currently offering therapy either via video or telephone sessions.
I have worked in the field of mental health and supporting services for over 12 years. From working in the NHS for many years I have a broad range of experience, helping me to understand the common difficulties people can face in terms of anxiety and their mood.
Cognitive Behavioural Therapy is an empowering therapy and can be transformative – helping you to learn how to overcome difficulties and live a fulfilling and meaningful life.
During therapy we will first develop an understanding of the problem and how it can form a vicious cycle; often leaving you feeling 'stuck'. I can then help you to be able to 'break the cycle', developing healthier, more helpful patterns.
This type of therapy helps you to be able to understand how thoughts, emotions and behaviours all interlink. It also takes a practical look at developing coping strategies for how to manage symptoms (e.g. negative thoughts, difficult emotions, unhelpful coping behaviours). It can also take into account our life experiences and how these shape our belief systems and any patterns in our behaviours as a result.
I also have personal experience of a long-term health condition, so I can draw on my own experience and specialist knowledge to help those with health conditions which may cause anxiety, low mood, pain and fatigue.
If you would like to learn more and have a brief no obligation chat, please do send me an enquiry.
Specialisms
Autism Spectrum Disorder
Body Dysmorphic Disorder
Body Focused Repetitive Behaviours
Chronic Pain
Claustrophobia
Covid Recovery
Depression
Emetophobia
Generalised Anxiety Disorder
Health Anxiety
Low Self-esteem
OCD
Panic Disorder
Perinatal Depression
Relationship OCD
Social Anxiety / Phobia
Specific Phobias
Trauma / PTSD
Work Related Stress
Therapies Offered
Acceptance and Commitment Therapy
Behavioural Activation
Cognitive Behavioural Therapy
Exposure Response and Prevention
Mindfulness
Trauma Focused Cognitive Therapy
Accepted Payment Methods
Bank Transfer
Organisational Funding
Reserve an Appointment With Laura Town
This therapist has no current availability. For help identifying another therapist, please follow this link, call +44 1732 80862 or email info@thinkcbt.com
Exact location provided on booking confirmation