Cognitive Behavioural Therapy – CBT Appointments with UK Accredited CBT Specialists
We are a leading and professionally respected Cognitive Behavioural Therapy Practice, operating from over 180 locations across the UK. We provide CBT appointments from our local clinics as well as online via video link. We are not an agency or directory service and we don't employ trainees or general councillors. This means that our clients only ever work with BABCP-accredited Cognitive Behavioural Psychotherapists and Psychologists.

To book a Cognitive Behavioural Therapy appointment with a BABCP-accredited CBT specialist, just click on the relevant blue button at the top of the page. You can also complete the simple contact form and we will get back to you immediately with appointment options. The process is fast and confidential and we can usually start Cognitive Behavioural Therapy within a few days of your enquiry. You can also search by postcode to find the nearest CBT specialist near you. Just enter your full postcode in the search box, select a therapist and book your appointment with your preferred therapist. We always begin with an initial free call to ensure that we can help before starting CBT.
CBT is Highly Effective For:
Anxiety conditions and acute stress reactions.
Body Focused Repetitive Behaviours including skin picking on hair pulling.
Bipolar disorder and mood regulation problems.
Depressive disorders and problems with low mood.
Chronic pain conditions and Chronic Fatigue Syndrome.
Eating disorders including Binge Eating, Anorexia and Bulimia.
Health or illness anxiety disorder including somatisation problems.
Insomnia and sleep disruption.
Obsessive Compulsive Disorder – including ROCD and sensorimonitor disorder.
Panic disorder, panic attacks and agoraphobia.
Post Traumatic Stress Disorder - PTSD and trauma related problems.
Relationship conflicts, commitment and communication problems.
Social anxiety and Erythrophobia.
Work related stress and post redundancy/retirement adjustment.
Why Choose the Think CBT Team?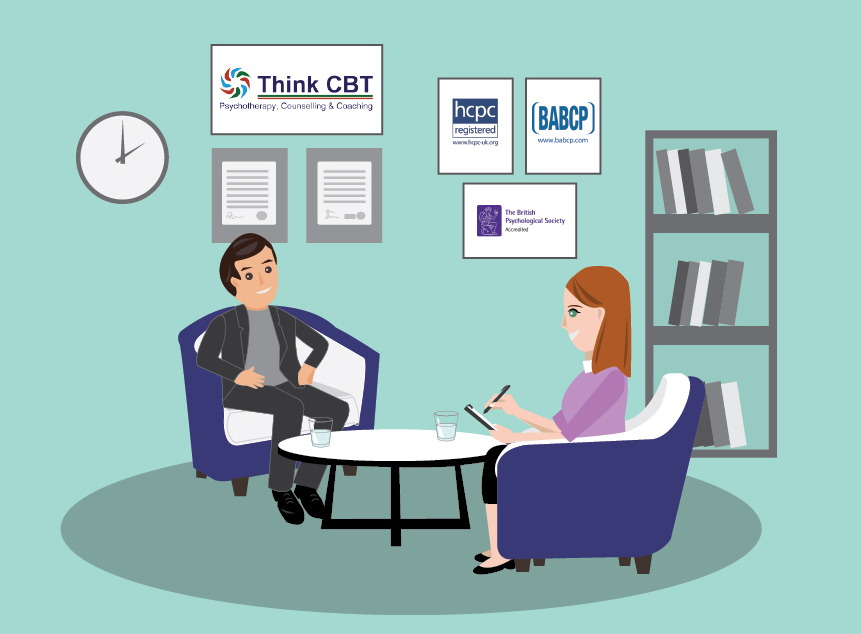 As we keep our overheads low and as we are not an agency, the money you pay goes directly to the CBT specialist providing your therapy. Unlike many other UK CBT clinics, we only employ fully qualified and experienced CBT specialists with Master's level CBT qualifications and full accreditation with the British Association of Behavioural and Cognitive Psychotherapy.
Our Appointment fees
We are a commercially ethical psychological service specialising in CBT, EMDR and Clinical / Counselling Psychology. As CBT specialists, we are fully qualified and BABCP accredited. As we are not an agency, the money you pay goes directly to the therapist without hidden commission charges.
Online CBT With BABCP Accredited Cognitive Behavioural Therapists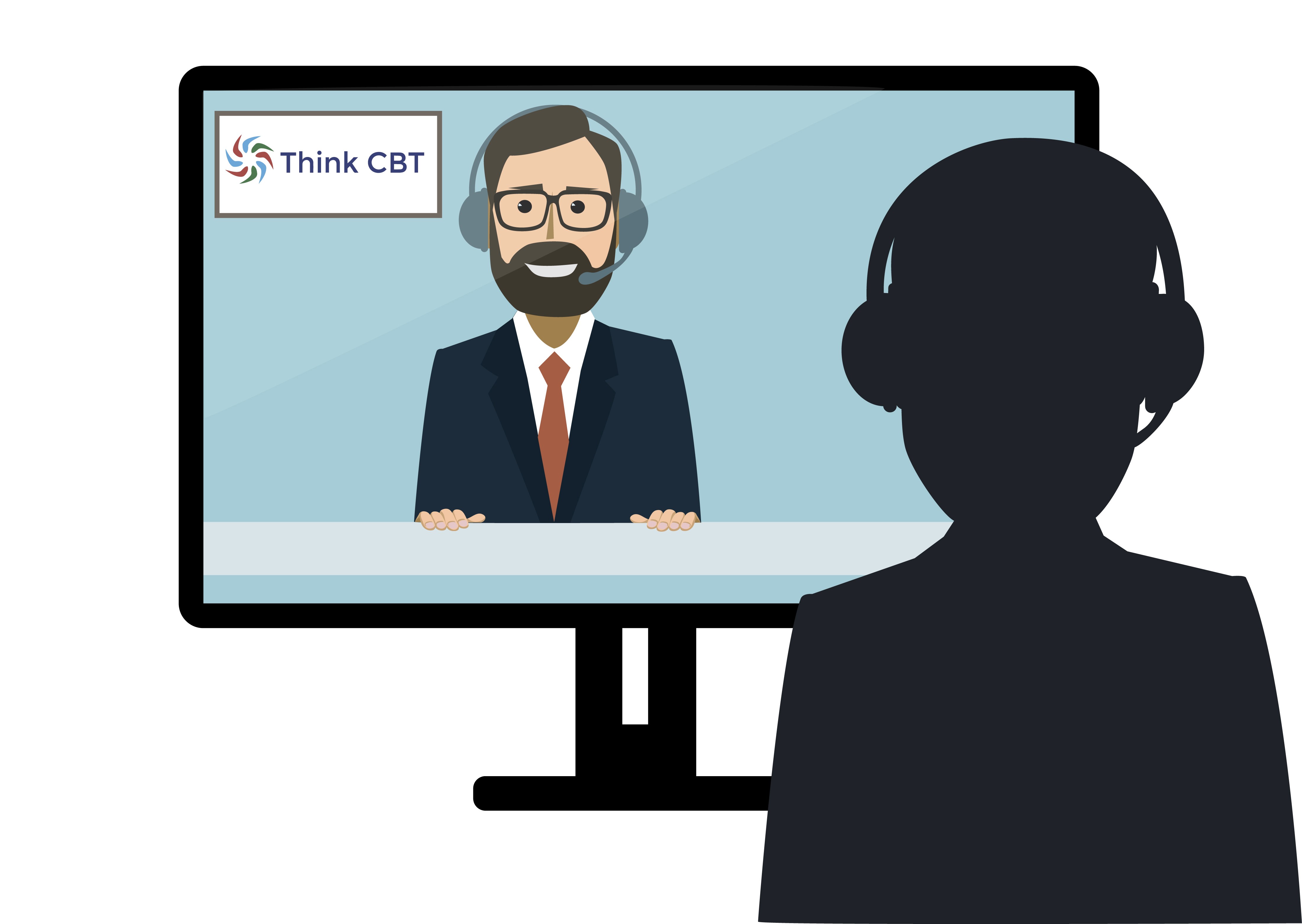 The published research clearly demonstrates that online video-based CBT provides a highly effective treatment for anxiety conditions and problems with depressed mood. We can provide an online CBT appointment with one of our 200 plus professionally recognised Cognitive Behavioural Therapy specialists. For a fast and confidential service email our team at appointments@thinkcbt.com
This is What we Offer:
Specialist CBT appointments without waiting lists or unnecessary red tape.
Fully qualified CBT specialists with post graduate level qualifications in CBT.
Full professional accreditation with the British Association for Behavioural and Cognitive Psychotherapies (BABCP).
A free initial telephone consultation to check that we can definitely help before booking your appointments.
A free copy of our 90-page interactive Cognitive Behavioural Therapy Workbook for all confirmed appointments.
To book a CBT appointment with therapists that you can trust, complete our simple contact form, call 01732 808626 or email us at appointments@thinkcbt.com
Free Psychological Tests for Anxiety and Depression
If you are struggling with a psychological health issue and you are not really sure what the problem is, you may find the following free online self-assessment helpful. These screening assessments can provide helpful information, however they do not provide a definitive diagnosis and should only be used in consultation with a psychological health professional. You can also show the results from these assessments to your GP, Psychologist or qualified Cognitive Behavioural Psychotherapist.
Please note: Data from these tests is not stored or shared with any other party. We will not use your personal data for research or marketing purposes. We take client confidentiality very seriously and our data control processes comply with the General Data Protection Regulations also known as (GDPR).
Always consult a qualified health professional such as your GP or local emergency services if you feel at risk or if you are concerned about your safety.