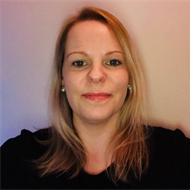 Current Availability
Currently have Thursday evening remote availability.
Locations
Nottingham, NG2
Professional Profile
My name is Katie and I am a fully qualified and BABCP accredited Psychotherapist. I provide CBT online via Zoom.
I have been qualified in CBT since 2011 and in 2020 I also qualified in Eye Movement Desensitisation and Reprocessing (EMDR).
I have an undergraduate degree in Psychology and a Post Graduate Diploma in CBT. I have gained experience of working with common mental health problems with adults in the NHS for the last 10 years and more recently in private practice.
Common mental health difficulties include trauma, depression, low self-esteem, phobias, panic disorder, generalised anxiety disorder (GAD) and obsessive compulsive disorder (OCD). My particular areas of interest are; depression, low self-esteem, work stress/ burnout, OCD and trauma.
CBT is an evidence-based treatment for working with most of these difficulties and I work within the boundaries of the CBT protocol to help clients achieve their goals. CBT offers insight into your current difficulties, factors maintaining those difficulties and considers practical solutions that may help in your day-to-day life. I also incorporate aspects of a compassion focused approach where appropriate.
I believe the therapeutic relationship is paramount in treatment in order that clients feel validated, respected and contained. I endeavour to support clients in an open and friendly way. I have a relaxed approach in sessions in order to encourage the therapeutic relationship and will explain things in a concise way.
There is nothing more rewarding that helping clients work towards their goals and seeing them making progress and gaining independence in utilising skills learned in sessions and applying them to their own lives.
I offer evening appointments in order to fit in with your other commitments and I look forward to working with you.
Specialisms
Depression
Emetophobia
OCD
Panic Disorder
Sleep Problems
Social Anxiety / Phobia
Work Related Stress
Therapies Offered
Cognitive Behavioural Therapy
EMDR
Accepted Payment Methods
Bank Transfer
Professional / Legal Funding
Reserve an Appointment With Katie Burgess
Exact location provided on booking confirmation