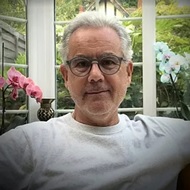 Cognitive Behavioural Therapist
MSc, PGDip (CBT), UKCP, BABCP (Acced)
Book Appointment
Current Availability
NHS client only availability. My available times are: 6:00pm 7:00pm 8:00pm 6:00am
Locations
Borehamwood, WD6
Professional Profile
My name is Keith and I am a fully qualified and BABCP accredited Cognitive Behavioural Psychotherapist working with Think CBT from my consulting rooms in Borehamwood (WD6).
In addition to my Cognitive Behavioural Therapy (CBT) qualification I also have a background in psychodynamic therapy and am in my final year registering as an EMDR therapist.
My Masters dissertation was based around the question 'what can CBT practitioners do better to help support women with high functioning autism?'. Autism in women is a key interest of mine in order to both identify the underlying concerns and help to make it better understood and a lot less daunting……in many cases there are significant benefits to having this type of mindset.
I have found that working within the CBT framework provides a structure for both the client and me as the therapist, in which we establish the key areas to focus on and establish some goals to give us direction. I sometimes hear complaints about the 'oh so many questionnaires' but I always discuss what is behind the tick boxes, what causes a high score, and this then opens up a wealth of information; they really are a valuable source of information within the therapeutic process as well as a guide as to progress.
Alongside CBT I also use a therapy process called EMDR which is a NICE recognised protocol for helping to change the effects of past traumas, and by traumas we mean a wide range of events which can include - physical personal assaults; family breakups; relationship difficulties, bullying; accidents.
Emetophobia is another interest because it often doesn't present just as a phobia but can be seen more akin to an eating disorder in that it frames the sufferer's life with the intent of providing control in the form of safety behaviours. Not going to certain restaurants, avoiding some methods of transport, only eating safe foods, staying in more - are all ways to try and control the environment which are also highly present within the Anorexia and Bulimia presentations.
Many clients I see have generalised anxieties and depression and these can often be referred to as situational - COVID has certainly triggered a lot of difficulties but also are often associated with work, marriage or monetary concerns. In addition, there is a distinct third area which comes under worries and people can have very high worries which affect their lives yet show quite low scores for depression and anxiety. The process of worrying can be of a genetic nature, often found in high achievers.
My views on medication….. I look at medications for anxiety, depression, ADHD, excessive worrying in the same way as I do for controlling diabetes and high cholesterol. Medicines can simply help to control the overwhelming anxieties and in conjunction with the therapy process, there is often a much-improved rate of improved lifestyle.

So what is High Functioning Autism?(HFA).....now referred to more as ASD but the 'high functioning' part is not yet an official diagnosis and since the term Aspergers' has now been removed we have the umbrella term. In brief with the HFA type of spectrum my belief is that it should be looked at no differently from someone being left-handed, it's a way of being and thinking more than a condition. I also look at is as an increase or decrease in being sensitive to the world around so things like removing clothing labels, walking away from someone munching on an apple and disliking crowded spaces are all elements of being 'spectrum'. This also can relate to sexuality and sexual identity, so there is a lot to discuss in the therapy room!
For many this can be the first time entering the therapy process and it's often a concern as to what to expect and in some ways it's the same anxiety that happens when calling in the plumber and electrician….'oh dear what are they going to find'? My approach when working with a client is to get to know the person as a person, family background, hobbies, what has brought them to therapy and what goals do they have in mind and then we use the processes that we are trained in to help the client to help reduce discomfort and achieve their goals.
And with regards to our therapist 'toolbox' we use things like:
Formulations – a CBT favourite for writing down in a diagrammatic way what seems to be causing the concerns
Homework – same as for learning anything, home practice is essential
Mindfulness – it can take a while to get to understand the concept and to train your mind and body but when you get it what a difference!
Meditation – often mentioned in the same breath as Mindfulness but they are quite separate practices and something I spend time on explaining
Hypnotherapy – a process I have used for years and can be a very quick and powerful resource for change
EMDR – as already mentioned simply a different set of techniques for helping the mind to adjust in a controlled safe way and tends to be used more for traumatic style experiences
And a little about me…….I am married to Caroline, I have a grown up daughter and son, and two grandsons….and Lottie the dog. For recreation I enjoy cycling (and in particular the coffee stops); photography (love my Fuji); struggling guitarist; swimming (ideally open air), and golf when my back lets me.
Specialisms
Anger
Autism Spectrum Disorder
Body Focused Repetitive Behaviours
Depression
Eating Disorders
Emetophobia
Generalised Anxiety Disorder
Health Anxiety
Hyperawareness OCD
Low Self-esteem
OCD
Panic Disorder
Personality Disorders
Relationship Problems
Sensorimotor OCD
Sleep Problems
Social Anxiety / Phobia
Specific Phobias
Trauma / PTSD
Work Related Stress
Therapies Offered
Behavioural Activation
Cognitive Behavioural Therapy
Counselling
EMDR
Mindfulness
Accepted Payment Methods
Bank Transfer
Organisational Funding
Reserve an Appointment With Keith Gordon
Exact location provided on booking confirmation