Psychometric Assessment
Psychometric assessments are used to measure a range of abilities, behaviours, preferences and personality factors. Assessment tools are said to possess psychometric properties when there is statistical evidence that they can reliably measure or predict specific preferences, behaviours or outcomes.
Psychometric tools are used across a number of fields including ability assessment, careers management, job performance, training and development and clinical assessment.
At Think CBT we are qualified and registered with the British Psychological Society (BPS) to select, administer, analyse and interpret psychometric assessments.
We use psychometric assessment tools in combination with a number of other approaches in our clinical, counselling, coaching and executive development work and on a bespoke basis for individuals seeking specific feedback across a wide range of personal development issues.
We are qualified and accredited assessment specialists in partnership with CEB SHL, providing access to the market's leading assessment tools and psychometric instruments. we are able to offer a comprehensive range of online verbal, written, numerical ability and personality assessments, supported by comprehensive reporting and feedback services.
If you want to find out more about how psychometric assessments can provide you with valid and reliable developmental information, click here to contact an expert at Think CBT to contact an expert at Think CBT.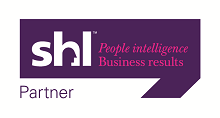 Psychological Self-Assessments
We have made available a wide range of self-assessments covering many key anxiety, mood and emotional problems. These assessments can be accessed free of charge by psychological health professionals or clients as part of an initial assessment or therapy programme. The assessments can be taken without providing personal details and may provide a helpful insight into an existing problem before organising a professional consultation with a psychologist or psychotherapist. These assessments can be accessed by clicking on the green assessment button at the top of this page.
If you want to talk to a psychometrics expert about organising an assessment, or to discuss the results from a recent self-assessment, please email info@thinkcbt.com or complete the simple contact form on this page.
Cognitive Behavioural Therapy (CBT) in Sevenoaks Kent | Psychotherapy and Counselling in London SE1 | CBT in Westerham and Tunbridge Wells | Counselling and Psychotherapy in Folkestone and Canterbury | Cognitive Behaviour Therapy in Maidstone and Kingshill Kent | CBT and Counselling across Surrey and Sussex.