On-demand CBT and Psychology Services for Business and Public Organisations
We provide responsive and affordable psychological services to businesses, public sector organisations, occupational health teams, private medical insurers and medicolegal providers. The published evidence demonstrates that access to good quality therapeutic services can improve employee performance, absenteeism, presenteeism and employee satisfaction.
To find out how we can help your business or organisation, email info@thinkcbt.com to talk to a member of our management team. You can also download a PDF copy of our Service Leaflet which summarises our key service options.
Flexible Online CBT Options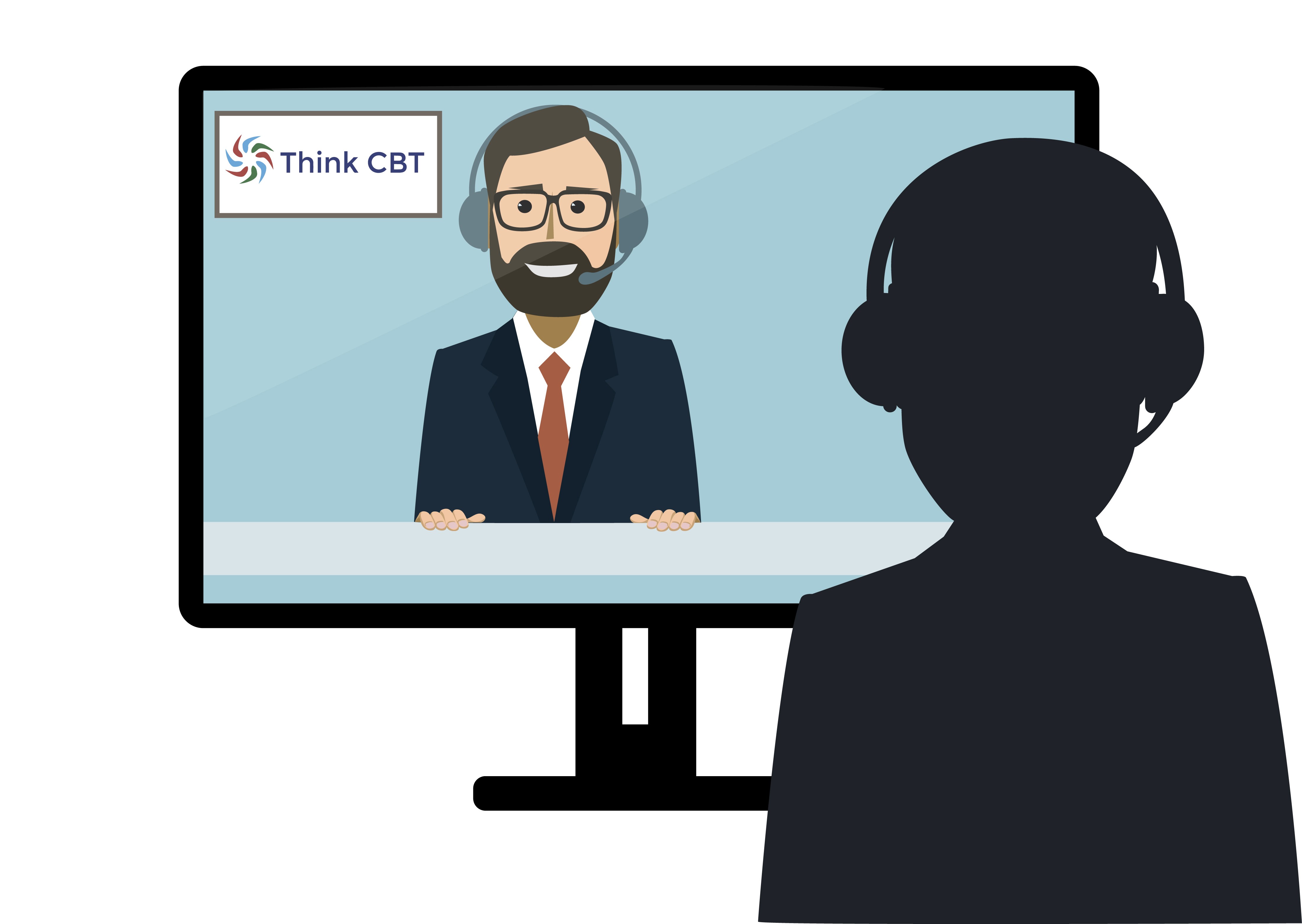 Cognitive Behavioural Therapy can be delivered online via video link. This provides businesses, employees and professional referrals with improved access and flexibility, as video sessions can be conducted from home or other locations with Internet facilities. The CBT process works in the same way and clinical outcomes/recovery rates are equally effective.
Who We Work With
We support small and medium sized businesses as well as large corporate employers. Our current clients include Local Authorities, Government Departments, NHS bodies, Legal Firms, private sector businesses and specialist occupational health providers.
Our clients choose to work with us because we consistently deliver fast turn-around times, excellent clinical outcomes and affordable therapeutic services.
Our Service Standards
We understand that employee wellbeing is at the heart of good performance and we offer a fast and responsive service to our business clients. All referrals are case managed, under close clinical supervision and supported by fully qualified and professionally accredited psychologists and psychotherapists.
Our clinical outcomes and client feedback scores are independently collected and closely monitored to ensure that we are delivering the best that we can offer. We consistently achieve clinical recovery rates of approximately 90% based on the NHS IAPT performance framework recovery targets. This compares favourably to the NHS average of 52-56%. We are proud to represent leading edge performance across the private therapy industry.



£125 for case managed Therapy.
90% clinical recovery rates.
94% of our clients would recommend us.
48 hours to confirm new appointments.
Therapist Credentials
Unlike some of the larger CBT providers, all of our Psychotherapists and Psychologists are professionally accredited by the British Association of Behavioural and Cognitive Psychotherapy (BABCP) and the Health Care Professions Council (HCPC). These bodies are the recognised lead professional organisations for the provision of CBT and practitioner psychology. Our therapists are at the top of their profession and consistently deliver excellent clinical outcomes.
Our Service Charges
We provide a simple and transparent charging policy. Our standard charges are £125 for Cognitive Behavioural Therapy and Psychology sessions. This includes the preparation of an assessment and discharge report where required by the referring body.
Our charges are significantly lower than other private providers as we operate on an independent and commercially ethical basis. We are not responsible to or owned by private equity or capital investment companies. This means that our primary focus is on good clinical outcomes for our clients or patients and excellent customer service for businesses and organisations.
We are confident that we can beat any quotes provided by equivalent clinical services without lowering clinical and performance thresholds. You can use the following links to find out more about how we support Employee Assistance Programme, Medicolegal Services, Psychometric Assessment, Executive Coaching and Occupational Psychotherapy.
Call +44 1732 808626 or email info@thinkcbt.com