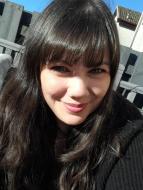 Cognitive Behavioural Therapist
BABCP (Acced)
This therapist has no current availability. For help identifying another therapist, please follow this link, call +44 1732 80862 or email info@thinkcbt.com
Locations
Houston, Glasgow PA6
Professional Profile
Hi, my name is Jennifer, and I am a fully qualified and BABCP-accredited CBT therapist working with Think CBT in the West of Scotland.
I have experience of working with both adults and children, treating various mental health disorders and difficulties. I have most experience treating general anxiety, social anxiety, OCD, health anxiety, depression, low self-esteem, low self-confidence, anger, grief, difficulties with being assertive, setting boundaries and being self-critical.
I have had lots of positive feedback about therapy outcomes and my approach to treatment. This isn't just a job to me, I genuinely want to help others to help themselves find happiness.
I abide by the policies and ethical standards laid down by the BABCP and I have full professional indemnity to work as a therapist in the UK.
If you want to book an appointment, please click on the blue book appointment button adjacent to my profile picture. I will call you to discuss therapy options before confirming your first therapy appointment.
Specialisms
ADHD
Abuse
Addictions
Anger
Autism Spectrum Disorder
Bipolar Disorder
Body Dysmorphic Disorder
Body Focused Repetitive Behaviours
Claustrophobia
Covid Recovery
Depression
Eating Disorders
Emetophobia
Generalised Anxiety Disorder
Grief / Bereavement
Health Anxiety
Hoarding Disorder
Hyperawareness OCD
Low Self-esteem
OCD
Panic Disorder
Perinatal Depression
Relationship OCD
Relationship Problems
Sensorimotor OCD
Sleep Problems
Social Anxiety / Phobia
Specific Phobias
Trauma / PTSD
Work Related Stress
Therapies Offered
Behavioural Activation
Child and Adolescent CBT
Cognitive Behavioural Couples Therapy
Cognitive Behavioural Therapy
Compassion Focused Therapy
Mindfulness
Trauma Focused Cognitive Therapy
Accepted Payment Methods
Bank Transfer
Organisational Funding
Reserve an Appointment With Jennifer Caira
This therapist has no current availability. For help identifying another therapist, please follow this link, call +44 1732 80862 or email info@thinkcbt.com
Exact location provided on booking confirmation