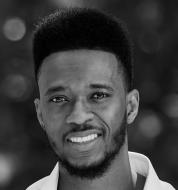 Cognitive Behavioural Psychotherapist
MBABCP (Acced)
This therapist has no current availability. For help identifying another therapist, please follow this link, call +44 1732 80862 or email info@thinkcbt.com
Locations
Bromley BR1
Professional Profile
Hi, my name is Carlo, and I am a fully qualified and BABCP-accredited CBT therapist working with Think CBT from south east London.
I hold full accreditation with the British Association for Behavioural and Cognitive Psychotherapies (BABCP), the regulating body for safe and effective CBT practice in the UK.
By working within NHS psychology services for over a decade, I have gained significant experience of assessing and treating a range of common mental health problems with Cognitive Behavioural interventions.
I am a reflective scientist practitioner who uses evidence-based interventions to support people to reach their well-being goals. It is important to consider how an individual's problems present, as people do not fit into rigid models and no two people's needs are the same. My experience has taught me that the person seeking support is an expert in their own difficulties, and what works for them, so it is essential to place them at the centre of everything I do. Therefore I endeavour to offer a personalised and individual approach, using my CBT-based expertise.
To support this, I integrate some third wave CBT approaches into my work, such as Compassion Focused Therapy (CFT). These are approaches that are an extension of CBT and promote holistic well-being. Throughout the therapeutic process, I ensure that people heard, validated and empowered to make powerful changes to their daily lives.
I abide by the policies and ethical standards laid down by the BABCP and I have full professional indemnity to work as a therapist in the UK.
If you want to book an appointment, please click on the blue book appointment button adjacent to my profile picture. I will call you to discuss therapy options before confirming your first therapy appointment.
Specialisms
Depression
Generalised Anxiety Disorder
Health Anxiety
Low Self-esteem
OCD
Panic Disorder
Sleep Problems
Social Anxiety / Phobia
Specific Phobias
Work Related Stress
Therapies Offered
Cognitive Behavioural Therapy
Accepted Payment Methods
Bank Transfer
Organisational Funding
Reserve an Appointment With Carlo Gittens
This therapist has no current availability. For help identifying another therapist, please follow this link, call +44 1732 80862 or email info@thinkcbt.com
Exact location provided on booking confirmation