CBT in Sevenoaks & London
We provide Cognitive Behavioural Therapy (CBT) in Sevenoaks, London, Kent, Surrey and Sussex. Our CBT specialists are professionally accredited by the British Association of Behavioural and Cognitive Psychotherapy, which means that we have achieved the UK gold standard in the practice of advanced CBT
We provide Cognitive Behavioural Therapy for a wide range of psychological and emotional problems including Panic Disorder, Generalised Anxiety Disorder, OCD, Health Anxiety, Social Anxiety, Insomnia, PTSD and Depression. In addition to individual therapy , we provide CBT for work-related stress and couples therapy for people experiencing relationship problems.
If you are looking for a clinically proven treatment that is fast and effective, then contact us to work with an experienced and qualified CBT professional. The process is discrete and straight forward and there are no waiting lists. Call us to book a free initial telephone discussion on 01732 808626 or email info@thinkcbt.com.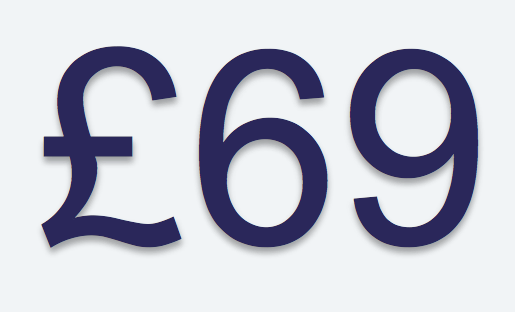 We operate as a commercially ethical psychological service provider. This means that we only charge £69 for an appointment with a BABCP accredited CBT specialist. Unlike many other independent Cognitive Behavioural Therapy providers, the money you pay goes directly to your therapist without sub-contracting or agency commission. If you can find equivalent CBT services for less, we would like to hear from you.
CBT Clinics and Consultations
We provide private CBT appointments from our main centres in Sevenoaks and London, with over forty clinics across Kent, Surrey and Sussex. We can usually book an appointment within two working days and we always start with an initial free call to ensure that the approach is right for you. Unlike other larger providers, we don't use agency staff or sub-contractors and we don't top-slice our charges. This means that what you pay for therapy goes directly to your therapist. We understand that our clients require flexibility to meet the needs of work and family commitments. We therefore offer daytime, evening, weekend and SKYPE / video appointments at times to suit our clients. Call us to organise a free telephone consultation with one of our CBT therapists.
About Our Approach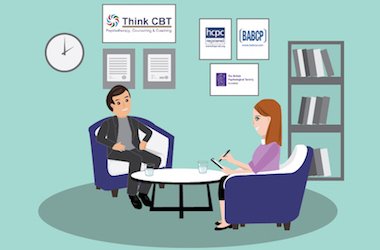 We understand that making your first appointment can be a difficult step to take. People often struggle for many years before finally deciding to take action to change or tackle the problem. This means that you will be treated with sensitivity, respect, discretion and professionalism at all times. We won't ask you to join a waiting list, fill in unnecessary paperwork or work with an unsuitable or under skilled Therapist. Most importantly, we will treat you as a valued client and keep the approach simple and straight forward.
About Cognitive Behavioural Therapy
Check the published facts about why CBT is the recommended Treatment of choice for a wide range of Psychological, Emotional and behavioural problems. CBT is still recognised as the "Gold Standard" in psychotherapy and the latest research supports this. Follow the evidence and make an informed choice before organising other forms of therapy.
Read more
Cognitive Behavioural Therapy (CBT) is a highly structured and clinically proven treatment for overcoming a wide range of problems including anxiety, depression, insomnia, OCD, panic attacks, PTSD, social phobia, low self-esteem and relationship problems. CBT works by using proven psychological techniques to identify and change the hard-wired connections between negative thoughts, distressing emotions, unhelpful behaviours and physical sensations. CBT is usually applied on a time focused basis, however longer-term therapy is also provided where this is helpful to the client. The research evidence shows that CBT is effective in the treatment of long-term conditions rooted in childhood experiences, as well as short-term problems triggered by recent situations or life events.
The published research evidence demonstrates that CBT is highly effective in the treatment of a wide range of psychological problems including depression, anxiety, panic attacks, OCD, social phobia, PTSD, eating disorders, chronic fatigue, anger problems, low self-esteem and specific phobias. Evidence from a large number of research trials, consistently demonstrates that CBT is more effective than other forms of therapy or counselling, matching or outperforming antidepressant medications for anxiety and depression related problems. According to the Royal College of Psychiatrists, CBT is "The most effective psychological treatment for moderate and severe depression," "It is as effective as anti-depressant medication" and "It is one of the most effective treatments where anxiety and depression is the main problem." CBT is endorsed by the Department of Health, National Institute of Health and Clinical Excellence (NICE), British Psychological Society, Royal College of Psychiatrists, Royal College of General Practitioners and the UK Council for Psychotherapy (UKCP).
To find out more about how CBT can help you, your clients or your employees, contact Think CBT today to organise a free consultation with one of our Cognitive Behavioural Therapy experts. You can also visit our Client Feedback page to see real examples of how CBT has worked in practice. Call us on 01732 808 626 or email us at info@thinkcbt.com.
What We Offer
We offer the best value Cognitive Behavioural Therapy, Counselling, Coaching and psychological services in our practice areas and we provide the highest standards of professional expertise. In addition to specialising in mainstream Cognitive Behavioural Therapy, we provide a number of "third wave" CBT approaches, including Acceptance and Commitment Therapy (ACT), Compassion Focused Therapy (CFT), Dialectical Behaviour Therapy (DBT) and Mindfulness Based Cognitive Therapy (MBCT). You can read more about our service standards here:
Read More
At Think CBT, we understand that if you are going to pay for a service, you will expect an immediate response, professional expertise and good value for money. This means you will work with a fully qualified and BABCP Accredited Psychotherapist, without having to fill in unnecessary paperwork or join a lengthy waiting list. You will receive a completely confidential and sensitive service. We don't use agencies or subcontractors, so you will always work with a member of the Think CBT team and you will only pay for the service you receive. We provide the following benefits:
Immediate access to confidential, professional and independent CBT without unnecessary red-tape or lengthy waiting lists.

Only providing fully qualified BABCP Accredited psychotherapists rather than unqualified counsellors or trainees.

Delivering therapy over extended sessions, at times to suit the client and with the flexibility of evening and weekend appointments.

Providing continuous confidential support throughout the CBT process, with direct access to telephone, SKYPE and email follow-up.

Integrating the latest CBT techniques based on cutting edge research and the specific needs of the individual client.

Using modern methods from new CBT models including ACT, CFT, DBT and MBCT.

Producing a free initial assessment report and lapse prevention plan at the end of therapy.

Providing access to catch-up calls and email support following the completion of therapy.
The Think CBT Team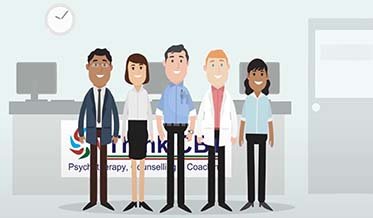 We believe that effective client relationships are built on absolute trust, good rapport and professional competence. Think CBT brings together a talented and accomplished team of Psychotherapists, Psychologists, Counsellors and Coaches, all fully qualified, BABCP Accredited and experienced in their chosen specialist areas. We maintain full professional indemnity, are registered on the NHS Choices Directory and hold professional recognition with most of the large insurance providers for private referrals. To find out more about our therapists
Take a free confidential psychological assessment.
The Stress, Anxiety & Depression Inventory provides a quick, simple and confidential self-assessment that you can take online, without the need to provide personal information. This could provide you with a helpful insight into the nature of your problem and the factors that keep it going. You can also explore our extensive library of free psychological assessments by clicking on the assessments button at the top of this page. These self-assessments provide clinicians and clients with a helpful resource and can be taken without registering or providing personal information.
Privacy Notice
Think CBT is registered with the Office of the Information Commissioner for the purposes of data protection. Our use of your personal data is strictly managed in accordance with the General Data Protection Regulations (GDPR). This means that we will only collect and retain personal information directly relevant to your therapy or to allow us to contact you (generally by phone or email) for appointment confirmations or follow-up. We will not share your data with any third-party organisations or businesses for the purposes of research, marketing or sales.
You can read our full privacy notice by visiting Our Privacy Notice.

There are many psychotherapists and counsellors offering cognitive behavioural therapy. Always ensure that your therapist is professionally accredited with the British Association of Behavioural and Cognitive Psychotherapy (BABCP).
Cognitive Behavioural Therapy (CBT) in Sevenoaks Kent | Psychotherapy and Counselling in London SE1 | CBT in Westerham and Tunbridge Wells | Counselling and Psychotherapy in Folkestone and Canterbury | Cognitive Behaviour Therapy in Maidstone and Kingshill Kent | CBT and Counselling across Surrey and Sussex.