Cognitive Behavioural Therapy In London & Sevenoaks
We provide high quality Cognitive Behavioural Therapy (CBT) in Sevenoaks, London, Kent, Surrey and Sussex. Our accredited CBT specialists are at the top of their profession and we consistently deliver excellent success rates for our clients. If you have problems with depression or an anxiety condition, are experiencing difficulties at work or in personal relationships, or if you just want to work on your confidence and emotional resilience, you can talk to a CBT expert today. The process is quick and straight forward and there are no waiting lists. Call us for a confidential discussion about your needs on 01732 808 626 or email info@thinkcbt.com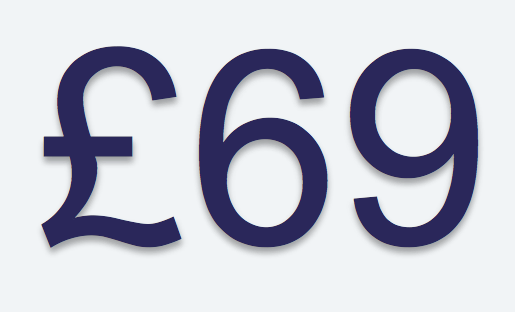 We operate as a commercially ethical psychological service provider. This means that we only charge £69 for an appointment with a BABCP accredited CBT specialist. Unlike many other independent CBT providers, the money you pay goes directly to your therapist without sub-contracting or agency commission. If you can find equivalent CBT services for less, we would like to hear from you.
CBT Clinics and Consultations
We offer private CBT appointments from our main centres in Sevenoaks and London, with over 30 additional therapists situated across Kent, Surrey and Sussex. We provide fast and easy access to affordable Cognitive Behavioural Therapy from a number of convenient central locations and we can usually book an appointment within two working days. You can check the locations of your nearest clinics here. We also understand that our clients require flexibility to meet the needs of work and family commitments. We therefore offer daytime, evening, weekend and SKYPE / video appointments at times to suit our clients. Call us to organise a free telephone consultation with one of our CBT therapists.
About Our Approach
About Cognitive Behavioural Therapy
Check the facts about why CBT is the recommended Treatment of choice for a wide range of Psychological, Emotional and behavioural problems. Follow the evidence and make an informed choice before booking an appointment or organising other forms of therapy.
What We Offer
We offer the best value cognitive behavioural therapy, counselling, coaching and psychological services in our practice areas and we provide the highest standards of professional expertise. You can book a face to face Cognitive Behavioural Therapy session with an Accredited expert for just £69. We also provide online CBT via secure video link for just £59 per session. You can read more about our service standards here:
The Think CBT Team
Take a free confidential psychological assessment.
The Stress, Anxiety & Depression Inventory provides a quick, simple and confidential self-assessment that you can take online, without the need to provide personal information. This could provide you with a helpful insight into the nature of your problem and the factors that keep it going. You can also explore the internet's widest library of free psychological assessments by clicking on the assessments button at the top of this page. These self-assessments provide clinicians and clients with a helpful resource and can be taken without registering or providing personal information.
Privacy Notice
Think CBT is registered with the Office of the Information Commissioner for the purposes of data protection. Our use of your personal data is strictly managed in accordance with the General Data Protection Regulations (GDPR). This means that we will only collect and retain personal information directly relevant to your therapy or to allow us to contact you (generally by phone or email) for appointment confirmations or follow-up. We will not share your data with any third-party organisations or businesses for the purposes of research, marketing or sales.
You can read our full privacy notice by visiting Our Privacy Notice.
Think CBT is committed to providing access to affordable independent Cognitive Behavioural Therapy. Our aim is to support tangible improvements in the psychological health and well being of our clients, contributing to better lives worth changing for.

There are many psychotherapists and counsellors offering cognitive behavioural therapy. Always ensure that your therapist is professionally accredited with the British Association of Behavioural and Cognitive Psychotherapy (BABCP).
Cognitive Behavioural Therapy (CBT) in Sevenoaks Kent | Psychotherapy and Counselling in London SE1 | CBT in Westerham and Tunbridge Wells | Counselling and Psychotherapy in Folkestone and Canterbury | Cognitive Behaviour Therapy in Maidstone and Kingshill Kent | CBT and Counselling across Surrey and Sussex.