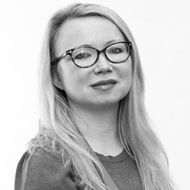 Cognitive Behavioural Therapist
MSc Psychology, PGDip (CBT), CPCAB, BABCP (Acced)
This therapist has no current availability. For help identifying another therapist, please follow this link, call +44 1732 80862 or email info@thinkcbt.com
Current Availability
I currently have no availability
Locations
Essex, CM16
Professional Profile
My name is Vickie and I am a fully qualified and BABCP accredited, experienced, Cognitive Behavioural Psychotherapist working with Think CBT from my Epping office. I also provide CBT online via Skype and telephone.
I provide evidence based CBT (cognitive behavioural therapy), in both the NHS and private sectors. During my 20 years experience in mental health, I have helped many people during this time.
Having a Masters degree in Psychology, and a post graduate Diploma in CBT means, unlike non accredited therapists, I trained for 7 years and now specialise in full CBT. Only CBT at this level has been proven to be very effective for treating a wide range of issues including depression, anxiety, social anxiety, health anxiety, post traumatic trauma (CBT), phobias, trauma, stress, OCD, panic attacks, low self esteem, agoraphobia, anger issues and more - issues which I have treated many people for. CBT has been evidenced to work, and you will discover this for yourself as it helps you change negative ways of responding to things, liberating you from your problems and enabling you to maximise and enjoy your life .
I aim to provide a high quality therapeutic experience, based on best practice while adhering to NICE guidelines; providing a service that I would feel comfortable for my own loved ones to receive. My approach is collaborative, empathic, warm, informal, welcoming compassionate and accepting. This allows for a safe and comfortable space to allow you to explore your thoughts, feelings and unhelpful behaviours without fear of any judgement.
My aim is to truly understand what it must be like to experience your difficulties. Once I get to know more about you and your problems, we will work together to tailor your therapy to ensure its most helpful for your individual needs. By working with me, you will gain greater self-awareness and understanding. My role is to guide and support you in improving the quality of your life, by learning new skills and strategies to enable you to overcome your problems.
Therapy sessions will give you a clear understanding of what is going on, and why you're having these difficulties. Let me help you make sense of your feelings, what's been getting in the way of you getting better, and the changes that can be made with my help to enable you start thriving instead of just surviving.
Therapy sessions are available in person, and remotely via the phone and via Skype. During our first contact, you will have the chance find out more about the therapy I offer and ask me any questions that you might have. It is also an opportunity for me to learn more about your difficulties, and for us both to determine whether CBT might be suitable for your problems.
I work with both adults and children (from aged 11 upwards). Please feel free to get in touch. It will be good to hear from you.
Specialisms
Abuse
Anger
Body Dysmorphic Disorder
Covid Recovery
Depression
Eating Disorders
Emetophobia
Generalised Anxiety Disorder
Grief / Bereavement
Health Anxiety
Low Self-esteem
OCD
Panic Disorder
Relationship Problems
Sleep Problems
Social Anxiety / Phobia
Specific Phobias
Trauma / PTSD
Work Related Stress
Therapies Offered
Behavioural Activation
Business Psychology
CBT-E
CBT-I
Child and Adolescent CBT
Cognitive Behavioural Therapy
Counselling
Exposure Response and Prevention
Professional Coaching
Trauma Focused Cognitive Therapy
Accepted Payment Methods
Reserve an Appointment With Vickie Norris
This therapist has no current availability. For help identifying another therapist, please follow this link, call +44 1732 80862 or email info@thinkcbt.com
Exact location provided on booking confirmation