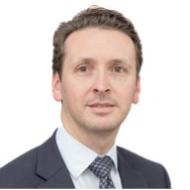 Locations
London, SE1
London, SW5
London, SW19
Professional Profile
Dr Justin Sauer is a Consultant Psychiatrist working with Think CBT from his private clinics in Earls Court, Wimbledon and London SE1. In addition to his NHS role as a Consultant Psychiatrist at the Maudsley Hospital, Dr Sauer provides private psychiatric consultations for stress-related conditions, anxiety, depression, bipolar disorder, memory disorders, mild cognitive impairment and dementia.
Consultant Psychiatrist appointments cover the diagnosis of mental health conditions and cognitive disorders, identifying, planning and delivering psychiatric treatments and psychotropic medication reviews. While specialising in psychiatric medicine, Dr Sauer works on an integrated basis with specialist psychologists and Cognitive Behavioural Psychotherapists across the wider Think CBT team. This provides seamless continuity of care for private clients.
Dr Sauer is regularly invited to lecture and teach, has a number of peer reviewed publications and has written several books on psychiatry. His recent interests include digital health technology and preventive medicine.
In addition to holding regular private clinics across London, Dr Sauer provides virtual clinics using online video sessions.
To book an initial Consultant Psychiatrist appointment with Dr Sauer, please complete the appointment request form via the "Book Appointment" button on this page. All appointment requests are handled directly by Dr Sauer's private office.
Specialisms
Anxiety
Bipolar Disorder
Depression
OCD
PTSD
Panic Disorder
Personality Disorders
Specific Phobias
Work Related Stress
Accepted Payment Methods
Reserve an Appointment With Dr Justin Sauer
Exact location provided on booking confirmation