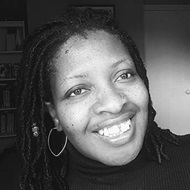 Current Availability
Good afternoon. I have 2 appointment available W/C 16.10.23 Feel free to reach out.
Locations
Surrey, KT13
Professional Profile
Welcome to my brief biography. My name is Cloudette, and I am a BABCP fully accredited High Intensity Cognitive Behavioural Therapist, having significant clinical experience with adults and young people, treating and improving their mental health. My weekly clinics are held online via video link.
I have a special interest in anxiety as the main factor bringing you to therapy or anxiety in relation to other conditions such as autism (ASD), attention deficit hyperactivity disorder (ADHD) or emotionally unstable personality disorder (EUPD) for example. I offer both brief and long-term therapy.
I can help with:
Social Anxiety, General Anxiety Disorder and Health Anxiety,
Obsessive Compulsive Disorder (OCD)
Post-Traumatic Stress Disorder (PTSD)
Historical Racial Trauma
Depression
Adjustment to major life events
Issues of identity
Loss and bereavement
Work related Stress (Coaching offered if more appropriate)
Low mood
Emotional Dysregulation (ED)
Misophonia
Phobias
Hearing voices


It has been a long time ambition of mine to become a Cognitive Behavioural Therapist, so I feel privileged to be in this position. You will find a warm and non-judgemental atmosphere in the clinic; you will also find that your recovery is the focus of all of the sessions.


What I have noticed throughout my career is that anxiety can be crippling and exhausting; people alter their lives in dramatic ways to avoid experiencing that feeling. Obsessive Compulsive Disorder, Social Anxiety, General Anxiety Disorder and Panic Disorder can all be expressions of the way that we try to avoid anxiety because of the worry about the potential consequences of feeling anxious.
For example, if you are feeling stressed at work, imposed on or unappreciated by your managers and / or colleagues this can have a significant impact on all areas of your life. Using CBT can be a useful way of enabling you to manage this situation and help you recover the resilience you have.
CBT can also help with symptoms of trauma such as flash backs and a heightened sense of threat that can appear for no apparent reason at all.
Working together with CBT we can reduce these distressing symptoms and work towards eliminating them so that you can return to living without that feeling of pending doom.
Young people experience mental health issues too including depression and anxiety; particularly in the social media culture where your life can be scrutinised and criticised without mercy. That kind of pressure can make doing regular activities such as going to school, socialising and making friends very difficult. I especially enjoy working with young people, and offer you a safe place to discuss what is happening in your life online and in the physical world, then work with you to find some solutions to the problems. Feel free to get in touch with me.
Specialisms
ADHD
Abuse
Anger
Autism Spectrum Disorder
Body Focused Repetitive Behaviours
Claustrophobia
Depression
Emetophobia
Generalised Anxiety Disorder
Grief / Bereavement
Health Anxiety
Hoarding Disorder
Low Self-esteem
OCD
Panic Disorder
Perinatal Depression
Personality Disorders
Relationship OCD
Relationship Problems
Sensorimotor OCD
Sleep Problems
Social Anxiety / Phobia
Specific Phobias
Trauma / PTSD
Work Related Stress
Therapies Offered
Behavioural Activation
CBT-I
Cognitive Behavioural Therapy
Exposure Response and Prevention
Mindfulness
Professional Coaching
Trauma Focused Cognitive Therapy
Accepted Payment Methods
Bank Transfer
Aviva
AXA
Vitality
Organisational Funding
Professional / Legal Funding
Reserve an Appointment With Cloudette Hancel
Exact location provided on booking confirmation