Join the Think CBT Team - Providing Specialist CBT, EMDR and Clinical / Counselling Psychology UK-wide and Online by Video Link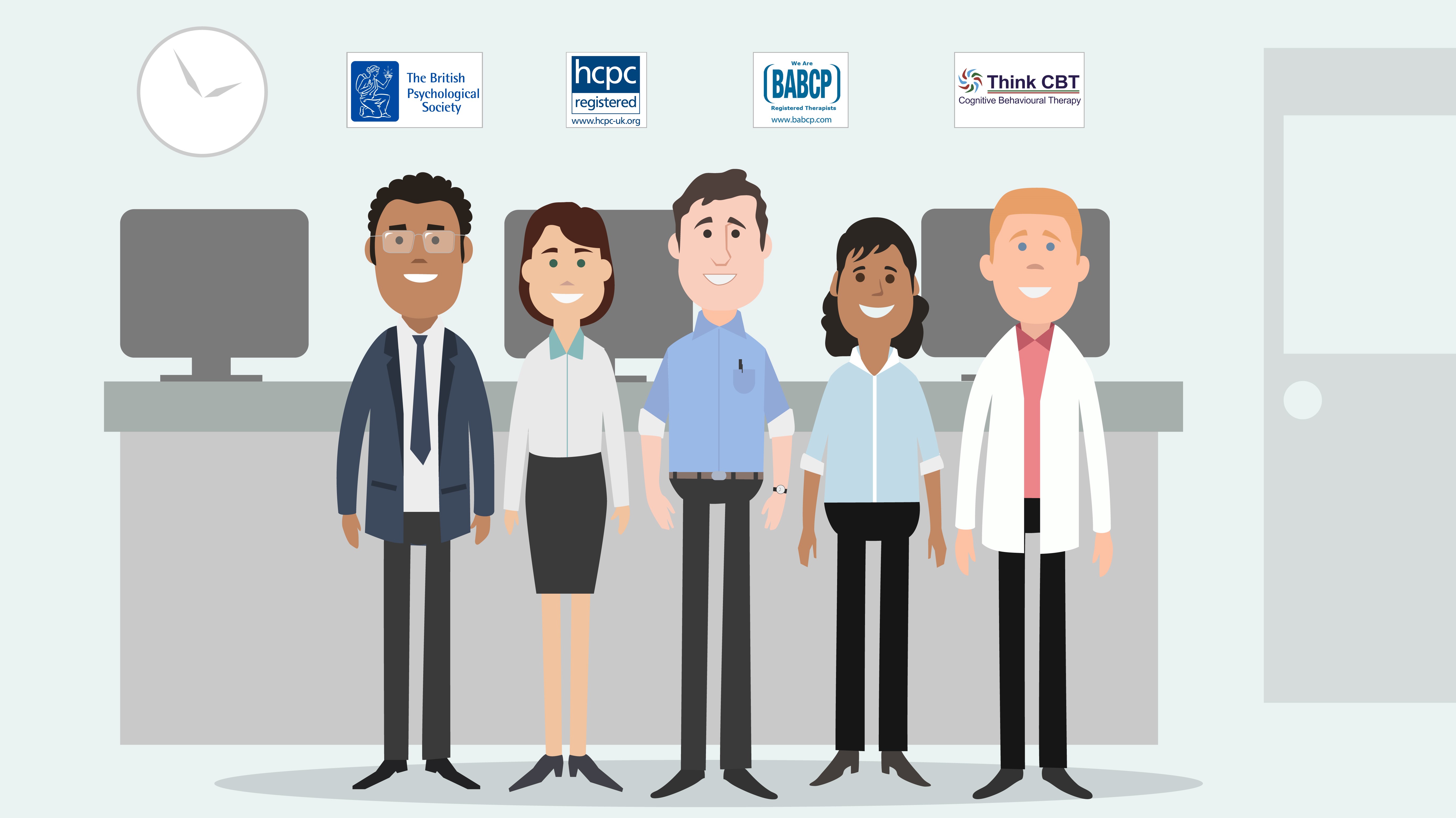 Join our UK-wide Cognitive Behavioural Therapy Team and Contribute to Better Lives Worth Changing For.
If you are a fully qualified and BABCP-accredited Cognitive Behavioural Therapist, join the UK's fastest growing independent CBT network. We are a commercially ethical psychological service, managed by therapists for the mutual benefits of our clients and our associate practitioners. Our aim is to make tangible improvements in the psychological health and well-being of our clients, contributing to better lives worth changing for. If you want to join our associate network, follow this link to our online application form.
Our Management Structure
Andy Atha is our General Manager and is responsible for business operations, staff management, service delivery and commercial performance within Think CBT Ltd.
Zoe Mawby is our Clinical Director, an HCPC-registered Clinical Psychologist with responsibility for therapy standards, the provision of direct clinical supervision to therapists and oversight of clinical standards for services and contracts delivered by Think CBT.
Our Practice Manager is Debbie Bolton, who is responsible for Think CBT's day-to-day operations and service delivery standards.
Why Join Our Associate Team?
We operate as a commercially ethical psychological service, delivering the highest standards of CBT at a rate that our clients can afford. Unlike some of the larger agencies and other private CBT providers, we do not apply excessive charges or expect our therapists to work below the established market rate. Clients pay for the service that they receive and therapists receive the full rate for the work that they do. Compare our rates of pay for private and NHS referrals before choosing who to work with.
Think CBT associates gain all of the advantages of being part of a close team of professionals, without the hefty commission charges or excessive financial profit margins applied by many other private CBT businesses. You will work alongside colleagues within our team without sacrificing your own independence or other work commitments. You will not be asked to operate restrictive covenants or limit your own private practice activities.
Joining the Think CBT team involves being part of a professional community of practice, whilst maintaining your individuality and independence.
As a Think CBT associate you will be a welcome member of a UK-wide team of CBT specialists, providing face-to-face and online CBT. We are not an agency or directory service, so you will be treated as a colleague and team member. Key benefits include:
A personalised profile on our popular website which attracts over 12,000 visitors each month.

Regular client referrals by text alert and email.

Professional written confirmations for your clients, including our therapy agreement outlining terms and conditions.

Access to our library of free CBT resources and materials.

Invitations to free monthly group supervision and our specialist supervision circles.

Involvement in specialist study groups and access to online CPD events.

Membership of the Think CBT therapist forum; sharing ideas, resources and supervision questions.

A designated user account and unique Think CBT email address.

Access to over 50 established psychometric tests for use in screening and assessment.

Free registration on the independent accredited CBT directory – www.cbtpages.com

Back office support when you need help or advice.
Our operating model is designed to take the administrative burden out of attracting and appointing new clients. We take care of all of the admin so that you can focus on delivering high-quality CBT. Unlike other providers, we won't ask you to complete time-consuming reports or measures following each session.
Think CBT Recruitment Criteria
We are passionate about excellent clinical practice, good customer service and professional standards within the field of Cognitive Behavioural Therapy. We set our recruitment threshold high to ensure that our associates are the best that the CBT profession can offer. We know that our success is dependent on the quality of our associate team members. We have therefore set the following criteria as a minimum standard for associate applications:
Completion of a post-graduate / Masters level qualification in Cognitive Behavioural Therapy.

A minimum of two years post qualification experience in either an NHS or a private clinical setting.

Professional accreditation status with the British Association of Behavioural and Cognitive Psychotherapy (BABCP).

Professional liability insurance to practise in the UK.

DBS certification to work as a Cognitive Behavioural Psychotherapist. (This includes enhanced disclosure for therapists working with children and designated vulnerable groups).
Applicants must also have a good performance record, no outstanding disciplinary or professional action and professional references available upon request. If you can demonstrate the above criteria and if you are committed to working to the highest standards of professional practice, follow this link to our simple online application.
Please ensure that you have a professional profile picture, your insurance policy number and your BABCP accreditation number before completing our online recruitment form.
The Think CBT Referral Process and Operating Model
We have invested in workflow technology to minimise the time and administration required to deliver a slick and professional client referral and confirmation process. The process involves:
Text alerts and emails with client referral details.

A 10 minute call to the client to ensure that you can help and that the therapeutic match is right, before booking the first 50/60 minute appointment.

A simple confirmation screen that allows you to confirm the date and time of the appointment together with any requested screening assessments.

A system generated written confirmation for your client, confirming the appointment details, terms and conditions and payment process.

Screening tests and and an intake assessment report delivered to your Think CBT email account two days before the first appointment.

Client feedback assessment delivered to your Think CBT email account within 60 days of the initial appointment. (This will include a 10 point client feedback questionnaire, GAD7 and PHQ9 to help you stay on track of your treatment goals and obtain independent feedback from your client).
in return for these services, therapists pay a single one-off £75 admin fee for each new client, to cover the costs of administration and delivery of the above services. To apply for associate membership, follow this link.
NHS Service Partnership
We also provide BABCP accredited Cognitive Behavioural Therapy to frontline medical staff in the NHS. This service is commissioned and delivered under the supervision of psychiatrists and doctors within the NHS. As we deliver this service on a cost-neutral basis, our therapists receive £60 per session flat rate with no administration charge. As we do not make a financial profit from treating NHS staff, our rates of pay are better than other NHS providers who pay typically £35-£48.50 per session. To find out more about our NHS service commitment email info@thinkcbt.com
If you are a frontline medic working in the NHS, you can find out more about our services here.
Quotes from our Therapists
If you require any further information or support please email info@thinkcbt.com,