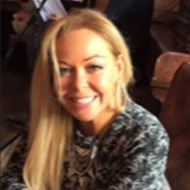 Locations
Preston, PR4
Professional Profile
My name is Lucy and I am a fully qualified and BABCP accredited Cognitive Behavioural Psychotherapist. I work with Think CBT on a private basis and part time for an NHS Eating Disorders Service. I offer private CBT therapy on a remote basis online and by telephone.
I gained my BSc hons degree in Psychology in 1998 and MSc hons degree in Applied Psychology in 2000. In 2001, I began working in Substance Misuse Mental Health Services working at all different levels. In 2005 I moved into management for a further 10 years and gained a Diploma in Leadership and Management.
In 2016 I gained my Post Graduate Diploma in Cognitive Behavioural Psychotherapy and began working in IAPT services treating people with mild to moderate mental health conditions, such as Panic, Specific phobias, Social Anxiety, GAD, Health Anxiety, Body Dysmorphic Disorder, Depression, OCD and PTSD. During this time I gained the IAPT qualification in using CBT to treat Long Term Health Conditions and specialised in this area alongside being the dual diagnosis lead for the team to assist with those people using alcohol and drugs. In April 2019, I moved into a more specialist role as a Specialist CBT therapist working in an all aged Eating Disorder Service. Here I treat both children and adults with Anorexia Nervosa, Bulimia Nervosa, OSFED and Binge Eating Disorder. I run the CBT Binge Eating Disorder group for the service and I hold a case load of clients that I work with, many with comorbidity, such as ASC and personality disorders. I am trained in CBT-E with over three years specialising in using CBT-E and CBT-T, treating all eating disorders. I also offer clinical supervision to staff.
My specialist areas of working are with trauma, OCD, addictions, eating disorders, body dysmorphia, self-esteem, perfectionism and long term health conditions. I use a wide range of skills on a daily basis and have a wealth of experience using scientific evidence based practices in addition to Compassion Focused Therapy, Mindfulness and Acceptance and Commitment Therapy. My personal style is working transdiagnostically to fit the therapy to the needs of the person. I am really passionate about building good therapeutic relationships with people to help them achieve their full potential and best outcomes.
Specialisms
Addictions
Autism Spectrum Disorder
Body Dysmorphic Disorder
Body Focused Repetitive Behaviours
Chronic Pain
Depression
Eating Disorders
Emetophobia
Generalised Anxiety Disorder
Health Anxiety
Hoarding Disorder
Low Self-esteem
OCD
Panic Disorder
Sleep Problems
Social Anxiety / Phobia
Specific Phobias
Trauma / PTSD
Work Related Stress
Therapies Offered
Acceptance and Commitment Therapy
CBT-E
Child and Adolescent CBT
Cognitive Behavioural Therapy
Compassion Focused Therapy
Exposure Response and Prevention
Mindfulness
Trauma Focused Cognitive Therapy
Accepted Payment Methods
Bank Transfer
Organisational Funding
Professional / Legal Funding
Reserve an Appointment With Lucy Conroy
Exact location provided on booking confirmation