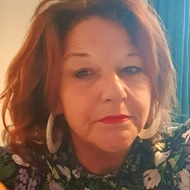 Locations
Lisa Blake, Harrow Road, Kensal Green, London, NW10
Professional Profile
My name is Lisa and I am a qualified Occupational Therapist and BABCP accredited Cognitive Behavioural Psychotherapist working with Think CBT offering remote therapy from London, NW10, Cardiff & The Vale of Glamorgan, CF.
I am an experienced mental health practitioner and have over 30 years experience across child, adolescent and adult mental health. I am currently able to provide remote cognitive behavioural psychotherapy in locations of London and Wales.
My clinical practice includes the treatment of a wide range of complex psychological, behavioural and emotional problems where I have worked in a range of settings including the voluntary and private sectors, residential, hospital and community settings of Adult Mental Health, Child and Adolescent Mental Health, Primary Care and Rehabilitation.
I currently work in the NHS and undertake voluntary work. I am a registered member of the British Association for Behavioural & Cognitive Psychotherapy (BABCP) and Healthcare Professions Council (HCPC).
I predominantly work with adults and adolescents aged 16 and over. I value diversity within my work and have experience in the application of therapy in different cultural contexts with BAME, GRT and LGBTQ+ communities. I have worked with a range of issues including addictions, anxieties, depression and low mood, fears and phobias, grief and loss, health related problems, self-esteem, trauma, OCD, personality disorders and emotional dysregulation, schizophrenia, psychosis, work and life stress.
A willingness to improve your mental health is an important first step in therapy and more so being able to talk about it with someone you can trust. By understanding your personal needs we will be able to find solutions that work best for you. We will look at what is causing you difficulty at this time and how this is impacting upon your life and general well-being in order to make sense of your own responses and behaviours.
I take a holistic approach to CBT where your religious and spiritual beliefs are considered within treatment. We will explore what gives your life meaning, what gives you hope and how I can help you to feel connected to these things whilst you are with me.
I incorporate different therapeutic approaches into my work where I feel these may be helpful of mindfulness, acceptance and commitment and motivational interviewing. I use these approaches either individually or in combination to provide a tailored approach to each client's individual needs and preferences.
Where appropriate I will effectively and responsibly utilise humour within treatment. As well as the health benefits of humour, I feel it enhances the therapeutic alliance and increases trust between you and me. I find that this can help you gain perspective and can assist with thought processes by helping you to get unstuck as well as helping you to accept yourself more. I actively encourage end of session feedback because I want you to be your own best advocate. Figuring out what does and doesn't work for you helps keep our communication open and transparent.
Specialisms
Addictions
Anxiety
Bipolar Disorder
Claustrophobia
Depression
Health Anxiety
OCD
Panic Disorder
Self-esteem Problems
Sleep Problems
Social Anxiety / Phobia
Specific Phobias
Work Related Stress
Therapies Offered
Acceptance and Commitment Therapy
Child and Adolescent CBT
Cognitive Behavioural Therapy
Accepted Payment Methods
Bank Transfer
Organisational Funding
Reserve a £75 Appointment With Lisa Blake