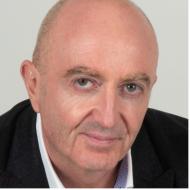 Cognitive Behavioural Therapist
PGDip, PGCert, BABCP (Acced)
This therapist has no current availability. For help identifying another therapist, please follow this link, call +44 1732 80862 or email info@thinkcbt.com
Current Availability
Monday day appointments preferred. Also evening appointments on all days as well as Sat and Sat all day. Welcome NHS referrals.
Locations
Birkenhead, CH43
Professional Profile
My name is Liam and I am a fully qualified and BABCP accredited Cognitive Behavioural Psychotherapist working with Think CBT from my consulting rooms in Birkenhead (CH43).
I am a specialist CBT therapist working in the NHS providing psychological support for individuals experiencing a wide range of emotional and behavioural problems. I hold weekly face to face appointments as well as online Cognitive Behavioural Therapy sessions.
I have many years' experience as a mental health practitioner initially as a community Care Co-ordinator within secondary care mental health teams, and for over 10 years as a psychological therapist. I have undertaken accredited CBT training at Chester University (PGDip) and further study in Advanced Applications of CBT for more complex issues at Manchester University (PGCert).
I have worked in both primary and secondary care and gained extensive experience in supporting individuals who have found themselves struggling with depression as well as their experience of anxiety in its many forms. These include Generalised Anxiety Disorder (GAD), Obsessive-Compulsive Disorder (OCD), Post-traumatic stress disorder (PTSD), Social Anxiety Disorder, Specific Phobias, Panic Disorder, Health Anxiety and symptoms and causes of low mood/low self esteem and depression as this impacts upon us in a very personal way.
In addition to these difficulties I have both training and experience in working alongside my clients who experience distressing voice-hearing (auditory hallucinations) and intrusive and distressing beliefs which often result in fear and isolation.
I encourage a person-centred, warm and optimistic approach to therapy. My experience has taught me that individuals hold within themselves powerful personal resources for greater self-understanding and the innate ability to alter both their concept of themselves and the world. My belief is that we all have a great capacity for self-healing and personal growth.
My interest is in the development of a therapeutic trusting relationship which has its focus upon an individual's own perceptions and understanding while resisting any approach that seeks to generalise or pigeon-hole individuals into labelling and stereotypes. My aim is to 'see' the individual at a deeper level than their thoughts and actions.
Specialisms
Bipolar Disorder
Body Focused Repetitive Behaviours
Depression
Emetophobia
Generalised Anxiety Disorder
Health Anxiety
OCD
Panic Disorder
Sleep Problems
Social Anxiety / Phobia
Specific Phobias
Trauma / PTSD
Work Related Stress
Therapies Offered
Cognitive Behavioural Therapy
Accepted Payment Methods
Bank Transfer
Organisational Funding
Professional / Legal Funding
Reserve an Appointment With Liam Harvey
This therapist has no current availability. For help identifying another therapist, please follow this link, call +44 1732 80862 or email info@thinkcbt.com
Exact location provided on booking confirmation