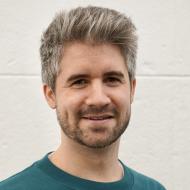 Current Availability
I currently have availability for online therapy on Monday and Tuesday mornings.
Locations
London E8
Professional Profile
My name is Nathan and I am a BABCP accredited psychotherapist working online and in-person in Haggerston and Dalston, London.
I offer evidence-based psychological therapies, including cognitive behavioural therapy (CBT) and cognitive behavioural couples therapy (CBCT).
I abide by the policies and ethical standards laid down by the BABCP and I have full professional indemnity to work as a therapist in the UK.
If you want to book an appointment, please click on the blue book appointment button adjacent to my profile picture. I will call you to discuss therapy options before confirming your first therapy appointment.
Specialisms
Addictions
Anger
Body Focused Repetitive Behaviours
Chronic Pain
Depression
Emetophobia
Generalised Anxiety Disorder
Health Anxiety
Hyperawareness OCD
Low Self-esteem
OCD
Panic Disorder
Relationship OCD
Relationship Problems
Sensorimotor OCD
Sleep Problems
Social Anxiety / Phobia
Specific Phobias
Trauma / PTSD
Work Related Stress
Therapies Offered
Acceptance and Commitment Therapy
Cognitive Behavioural Couples Therapy
Cognitive Behavioural Therapy
Accepted Payment Methods
Bank Transfer
AXA
CIGNA
Vitality
Reserve an Appointment With Nathan Deery
Exact location provided on booking confirmation