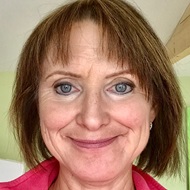 Cognitive Behavioural Therapist
RMN, PGDip (CBT), BABCP (Acced)
This therapist has no current availability. For help identifying another therapist, please follow this link, call +44 1732 80862 or email info@thinkcbt.com
Current Availability
I currently work Tues to Fridays 7am till 3pm. I will have more availability within these times in the new year.
Locations
108 Westcliff Park Drive, Westcliff, SS0 9LP
Professional Profile
My name is Carol and I am a fully qualified and BABCP accredited Cognitive Behavioural Psychotherapist working with Think CBT from my consulting rooms in Westcliff-On-Sea (SS0).
After more than 30 years experience as an NHS Mental Health Nurse, helping adults with various Mental Health Problems, I have retired from the NHS.
During my nursing career, 11 years ago, I had the opportunity to train as a Cognitive Behavioural Psychotherapist and used the skills to very successfully treat clients with anxiety, depression or both.
In addition to individual therapy, during my career I deputised at the day hospital and very successfully facilitated various group therapies for the clients including Behavioural Activation for depression, Generalised Anxiety group, Relaxation, Relapse Prevention, Mindfulness. At this time, I supervised junior staff who co- facilitated the groups.
Cognitive Behavioural Therapy is a treatment that is evidence-based and recommended by the NICE guidelines.
As a BABCP member, I always follow the guidelines and code of conduct in order to achieve the best outcomes within the shortest time.
My approach is informal and friendly, sharing and empathic. The sessions are structured with clients goals in mind.
My specialisms include PTSD, Generalised Anxiety Disorder, Depression, Emetophobia, Health Anxiety, OCD, Specific phobia and Driving Anxiety following road traffic accidents.
Additional training includes Mindfulness Based CBT, Group therapy facilitation, Various trauma related (Ehlers), Eating disorders, CBT for Sleep, Emetophobia and regular updates regarding specific disorders and CBT skills.
Recently, I have completed EMDR ( Eye Movement Desensitisation and Reprosessing Therapy training and find this is an extremely effective form of treatment which is recommended by NICE. Although sessions are longer, generally people find they require less sessions than CBT. Although it is recommended mostly for trauma, it is now proving to help with many other issues such as phobias. It is a successful virtual therapy.
More recently Virtual Reality therapy has been added as part of exposure therapy, which is used as exposure to treat anxiety disorders as part of CBT therapy.
Although it is preferable to use this as face-to-face, in the current climate VR therapy may be offered to clients who have access to a VR headset that takes their mobile phone.
Specialisms
Anxiety
Claustrophobia
Depression
Emetophobia
Health Anxiety
OCD
PTSD
Panic Disorder
Social Anxiety / Phobia
Specific Phobias
Therapies Offered
Cognitive Behavioural Therapy
Accepted Payment Methods
Bank Transfer
Organisational Funding
Reserve an Appointment With Carol Ellis
This therapist has no current availability. For help identifying another therapist, please follow this link, call +44 1732 80862 or email info@thinkcbt.com