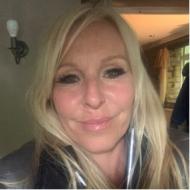 Cognitive Behavioural Therapist
BSc, MSc, PGDip (CBT), PGCert, BABCP (Acced)
This therapist has no current availability. For help identifying another therapist, please follow this link, call +44 1732 80862 or email info@thinkcbt.com
Locations
Preston, PR1
Professional Profile
My name is Samatha and I am a fully qualified and BABCP accredited Cognitive Behavioural Psychotherapist and EMDR therapist working with Think CBT online via video-link.
I also work for the NHS as a high intensity CBT therapist. I have worked for over 10 years in the NHS as a Cognitive Behavioural Therapist, assessing and treating a wide range of conditions such as post-traumatic stress disorder (PTSD), depression, general anxiety disorder (GAD), obsessive compulsive disorder (OCD), phobias, health anxiety, social anxiety, self-esteem issues, work related stress, body dysmorphic disorder, complicated grief as well as the psychological issues that occur as a result of physical pain and other long term health conditions.
I worked for a few years in a cardiac medical unit in a hospital setting as a psychological therapist, helping people overcome the trauma of surgery and also to adjust to life following such a significant life event. I also offer clinical supervision and skills training to other therapists.
Prior to being a therapist, I was a research scientist with the World Health Organisation and before that I worked in academia researching psychological and behavioural issues. Using my research skills helps me to be a very conscientious therapist, with knowledge and understanding of the most effective and efficient, evidence based methods available to treat mental health issues.
I feel my strength is my caring, compassionate, non-judgemental nature, mixed with a real down to earth style that helps people to feel comfortable. I am a straight, honest person who genuinely cares about others. This helps when developing a good therapeutic relationship, which is important in ensuring effectiveness of therapy.
I use a flexible and combined approach to provide clients with a tailored treatment, which is exactly right for them. I may use CBT, ACT, CFT, DBT EMDR and Mindfulness methods in combination in order to achieve the perfect therapy for the client. I tend to work trans-diagnostically, often in a trauma focused or behavioural way with clients and find that this is far more effective than some of the more conventional ways of working with disorders.
I achieve significantly higher recovery rates, compared to average recovery and find that the methods I use get to the heart of the problem, which can mean less need for further therapy in the future.
If you want to discuss anything with me, please get in touch.
Specialisms
Abuse
Anger
Autism Spectrum Disorder
Body Dysmorphic Disorder
Body Focused Repetitive Behaviours
Chronic Pain
Claustrophobia
Depression
Emetophobia
Generalised Anxiety Disorder
Grief / Bereavement
Health Anxiety
Low Self-esteem
OCD
Panic Disorder
Perinatal Depression
Relationship Problems
Sleep Problems
Social Anxiety / Phobia
Specific Phobias
Trauma / PTSD
Work Related Stress
Therapies Offered
Acceptance and Commitment Therapy
Cognitive Behavioural Therapy
Compassion Focused Therapy
Dialectical Behaviour Therapy
EMDR
Mindfulness
Accepted Payment Methods
Bank Transfer
Organisational Funding
Professional / Legal Funding
Reserve an Appointment With Samantha Gilling
This therapist has no current availability. For help identifying another therapist, please follow this link, call +44 1732 80862 or email info@thinkcbt.com
Exact location provided on booking confirmation