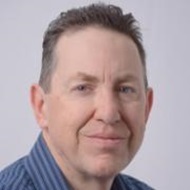 Current Availability
Availability Mon - Thu 8-18:00 Remote sessions (via Zoom).
Locations
London EC4M
Professional Profile
My name is Hal and I am a fully qualified and BABCP Accredited Cognitive Behavioural Psychotherapist, working with Think CBT. providing online CBT via Zoom.
I have extensive experience of providing therapy for clients from a wide variety of cultures and backgrounds.
I am committed to responding with empathy and sensitivity to the individual needs of each client and providing safe, and effective treatment for each person I work with. I believe that a relationship of trust between client and therapist is the central determinant of how helpful and successful therapy is for the individual.
I have extensive experience of common and complex emotional and behavioural problems and specialise in the treatment of adults experiencing Anxiety disorders, Stress and Depression. I have a special interest in the treatment of Obsessive Compulsive Disorder (OCD), Social Phobia, Unexplained and Persistent Physical Symptoms and Anger Management. I have specialist training in couples and relationship work (CBCT) and long experience within primary care settings within the NHS, including within North East London Cambridge and Peterborough and Foundation NHS Trusts.
I currently work remotely with all my clients (normally via Zoom) and have been finding this to work very well, allowing a quality of focus and connection I initially found surprising. This is working so well for me and the people I work with, I currently have no plans to return to office based therapy.
I have full professional identity and I abide by the professional and ethical standards laid down by the BABCP and UKCC.
Specialisms
ADHD
Addictions
Anger
Autism Spectrum Disorder
Body Dysmorphic Disorder
Body Focused Repetitive Behaviours
Claustrophobia
Depression
Emetophobia
Generalised Anxiety Disorder
Grief / Bereavement
Health Anxiety
Hoarding Disorder
Hyperawareness OCD
Low Self-esteem
OCD
Panic Disorder
Relationship OCD
Relationship Problems
Sensorimotor OCD
Sleep Problems
Social Anxiety / Phobia
Specific Phobias
Trauma / PTSD
Work Related Stress
Therapies Offered
Behavioural Activation
CBT-I
Cognitive Behavioural Couples Therapy
Cognitive Behavioural Therapy
Exposure Response and Prevention
Health Psychology
Occupational Psychotherapy
Trauma Focused Cognitive Therapy
Accepted Payment Methods
Bank Transfer
AXA
CIGNA
Vitality
WPA
Organisational Funding
Reserve an Appointment With Hal Satterthwaite
Exact location provided on booking confirmation