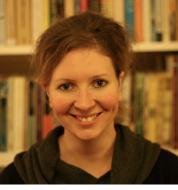 Cognitive Behavioural Therapist
PgDip CBT BABCP (acced)
This therapist has no current availability. For help identifying another therapist, please follow this link, call +44 1732 80862 or email info@thinkcbt.com
Locations
Scotland
Professional Profile
My name is Susie, I am a BABCP accredited CBT and EMDR therapist working remotely with Think CBT from Kirkmichael, Scotland.
I have been working as a psychotherapist for over 8 years in both the NHS and as a private practitioner. I also work as a clinical supervisor supporting other therapists within the NHS and at Teesside University.
I like to provide a warm, welcoming, and supportive place for people to make meaningful changes in their lives.
I am experienced in working with a wide range of issues including depression, anxiety, low self esteem, social anxiety, phobias, problematic worry, OCD, panic attacks, agoraphobia, and anger issues. I have a particular interest in working with trauma using EMDR or trauma- focused CBT. I also provide cognitive behavioural coaching sessions to help people to make more general positive changes in their lives.

It can often be a big step deciding to have therapy and so I thought that it might be reassuring to hear a selection of some other people's recent experiences of working with me…

'' Susie has been brilliant. I have had face to face CBT back in 2018 and didn't feel like it was beneficial. I have really seen progress this time and I have found it really helpful.''
RK, Surrey

''Thank you so much for all your help!!! I honestly don't know what I would have done without you!''
AG, Teesside

''Just want to say thank you so much for all your help - it has really made a difference to me and I am doing things I always thought I would never be able to do, so thank you :)''
RT, Teesside

''I just wanted to say thank you so much for all your help. When I started these sessions I was in a really dark and hopeless place. You are doing such wonderful work and truly help change people's lives and I just want you to know I really appreciate it :)''
SM, Yorkshire

'' I just want to say thank you! You've helped me massively I would still be stuck where I was but with your help I feel like I have my life back so thank you!''
MT, Scotland

'' Thank you, from the bottom of my heart. You would never know just how deeply some of the things you have said to me have struck a cord. I didn't realise I needed this so much.''
FC, Greater Manchester

'' I'd like to thank you personally, Susie, for being fantastic, patient and just exactly what I was after. I was a tad sceptical not having face to face appointments, but I have really enjoyed these sessions and found them incredibly useful. You have exceeded my expectations as I was sceptical of online therapy. Susie was outstanding and I would recommend to anyone in need.''
JM - Scotland

''Thank you very much. I cannot thank you enough for how you could possibly have saved my life! Appreciate everything.'' AA, Lancashire

If you need any further information or have any questions about CBT/EMDR or how the sessions might work then do get in touch.
I abide by the policies and ethical standards laid down by the BABCP and I have full professional indemnity to work as a therapist in the UK.
If you want to book an appointment, please click on the blue book appointment button adjacent to my profile picture. I will call you to discuss therapy options before confirming your first therapy appointment.
Specialisms
Depression
Emetophobia
Generalised Anxiety Disorder
Health Anxiety
Hyperawareness OCD
Low Self-esteem
OCD
Panic Disorder
Relationship OCD
Sensorimotor OCD
Social Anxiety / Phobia
Specific Phobias
Trauma / PTSD
Work Related Stress
Therapies Offered
Behavioural Activation
Cognitive Behavioural Therapy
EMDR
Exposure Response and Prevention
Accepted Payment Methods
Bank Transfer
Organisational Funding
Professional / Legal Funding
Reserve an Appointment With Susie Webster
This therapist has no current availability. For help identifying another therapist, please follow this link, call +44 1732 80862 or email info@thinkcbt.com
Exact location provided on booking confirmation