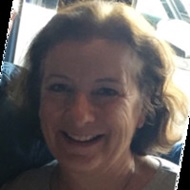 Business Psychologist and Executive and Personal Coach
C.Psych (BPS), Occ.Psych (HPC), Executive Coach (Advanced training), PhD, BSc (Hons), PG Dip (Pos. Psych), AFBPsS
Book Appointment
Locations
Professional Profile
I am an Executive Coach, Chartered Psychologist and certified psychometric test user with a PhD in Organisational Psychology. I have a 20-year track record providing assessment, development and coaching interventions for senior leaders and professionals across multiple sectors and industries.
I also work as a Personal Coach helping people to transform their lives. Clients come with all kinds of different issues in their private life or work life or both. Sometimes they simply feel stuck and may have done so for months or even years. I help them to work out what is most important and how to make it happen.
My training and experience enables me to work with people from different walks of life and personal and professional backgrounds with credibility, confidence and understanding. My approach is friendly and informal, underpinned by sound business acumen and common sense.
I use an integrative model, drawing on knowledge and training from various sources including CBT, ACT, Positive Psychology, Gestalt, NLP, Psychoanalysis and Mindfulness. I employ a wide range of techniques to support my cients and enable them to create positive, lasting change.
My specialties include Executive, Personal and Career Coaching, psychometric testing, working through transitions, developing confidence and presence, relationships, communication, reslience, imposter syndrome, wellbeing and menopause.
I carry out a comprehensive initial assessment to identify and start to explore the issues that people need help with. My approach thereafter varies but is tailored to their individual needs, personalities, preferences and the nature of their challenges.
Please get in touch for an informal discussion to find out how I can best help you.
Therapies Offered
Business Psychology
Professional Coaching
Psychometric Assessment
Accepted Payment Methods
Reserve an Appointment With Dr Lee Jones