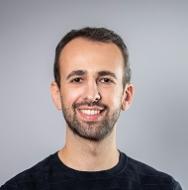 Cognitive Behavioural Therapist
PG Dip (CBT) BABCP (Acced)
Contact
Locations
100 Colindeep Lane, London, NW9 6HB
Professional Profile
I am an accredited Cognitive Behavioural Therapist, providing private CBT appointments for Think CBT in Borehamwood and London NW9.
Since studying psychology over 10 years ago my aim has always been to provide people with the tools on how to manage their mental health more effectively. Just like physical health, we all have mental health and I believe that each and every one of us must take the time and action to look after our mental wellbeing.
I have a range of experience working in mental health and therefore have a passion for supporting and helping people. For the past 3 years I have volunteered for the mental health charity Mind, offering emotional support in an inpatient unit and providing 1 to 1 support at a wellbeing centre treating a range of mental health disorders.
Specialisms
Anxiety
Depression
Health Anxiety
Panic Disorder
Therapies Offered
Cognitive Behavioural Therapy
Reserve an Appointment with Adam Morris
To reserve an appointment select the therapy and location using the drop down boxes shown below; select the available day and time slots highlighted in light blue and this will take you to a reservation screen where you can enter your contact details.