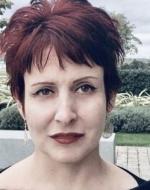 Cognitive Behavioural Psychotherapist
MA (Clinical Mental Health Counselling) PG Dip (CBT) Grad Cert (Marriage and Family Therapy)
Contact
Locations
St. Barnabas House Counselling and Therapy Centre Duncan Road Gillingham ME7 1FA
Professional Profile
I am an accredited Cognitive Behavioural Psychotherapist based in Gillingham.
I have fifteen years experience in the treatment of a range of psychological disorders with a particular focus on trauma and post-traumatic stress disorder, depression, mood disorders, problems caused by adverse childhood experiences including low self esteem, relationship difficulties, and emotional dysregulation. In addition, I have worked extensively with military veterans, police officers, and first responders, giving me a deep understanding of the stressors unique to the these communities.
As a one-size-fits-all approach does not apply to the complexity of human behaviour, I draw from a wide range of theories and modalities where I have received specialised training including Cognitive Behaviour Therapy, Eye Movement Desensitisation and Reprocessing (EMDR), Schema Therapy, Dialectical Behaviour Therapy, and somatic psychology.
I am committed to working alongside my clients and guiding them towards understanding, integration, and wholeness, while creating a strong therapeutic relationship that is grounded in compassion, honesty, and trust that is essential to the healing process.
I work in accordance to the professional and ethical standards of the BABCP and I have full professional indemnity and current DBS clearance.
Specialisms
Abuse
Addictions
Anger
Anxiety
Depression
Grief / Bereavement
Health Anxiety
OCD
PTSD
Panic Disorder
Sleep Problems
Social Anxiety / Phobia
Specific Phobias
Work Related Stress
Therapies Offered
Cognitive Behavioural Therapy
Dialectical Behaviour Therapy
EMDR
Reserve an Appointment with Joanne Regina
To reserve an appointment select the therapy and location using the drop down boxes shown below; select the available day and time slots highlighted in light blue and this will take you to a reservation screen where you can enter your contact details.