Cognitive Behavioural Therapy – CBT Therapists in Manchester City Centre and the Greater Manchester Area
If you are looking for professional Cognitive Behavioural Therapy in Manchester City centre or the Greater Manchester area, you are in the right place. Our team of CBT specialists are professionally qualified and accredited by the British Association of Behavioural and Cognitive Psychotherapy. BABCP accreditation is the recognised UK standard of excellence in Cognitive Behavioural Therapy and ensures that the therapist has demonstrated professional competence in CBT. If you choose to work with a member of our Manchester CBT team, you know that you are working with a recognised CBT expert.
In addition to our online CBT sessions which are delivered via video link, you can organise CBT in Manchester City centre, Bury, Cheadle Hulme, Chorlton, Middleton, Prestwich, Salford, Stockport and Whitfield,
If you want to book an informal and confidential call with a member of our Manchester CBT team, you can click on the therapist profiles shown below or email appointments@thinkcbt.com.
Book an appointment with a member of our Manchester team for £85. Unlike other private CBT providers, your therapy fee is paid directly to your CBT therapist without agency commission. Whilst there are general counsellors offering CBT via therapy directories, our CBT experts are fully qualified and professionally accredited by the BABCP. .
What We Offer
We are a commercially ethical provider of CBT and other evidence based psychological services. We are therefore committed to providing affordable access to specialist CBT services in Manchester, without the lengthy waiting times, red-tape or excessive charges made by many other private CBT providers. If you book an appointment with our Manchester CBT team, you will receive the following services:
Immediate access to specialist independent CBT services without waiting lists or unnecessary bureaucracy.
Only fully qualified and BABCP accredited Cognitive Behavioural Psychotherapists – we do not employ under qualified counsellors or CBT trainees.
A free initial assessment report, psychometrics and a lapse prevention plan at the end of therapy.
Access to flexible appointment arrangements including evening, weekend and online / telephone therapy options.
Direct access to catch-up calls and email support following the completion of therapy.
In addition to mainstream specialist Cognitive Behavioural Therapy, we also provide Acceptance and Commitment Therapy (ACT), Dialectical Behaviour Therapy (DBT), Mindfulness Based Cognitive Therapy (MBCT) and a linked clinical technique known as Eye Movement Desensitisation and Reprocessing (EMDR).
Online CBT from Liverpool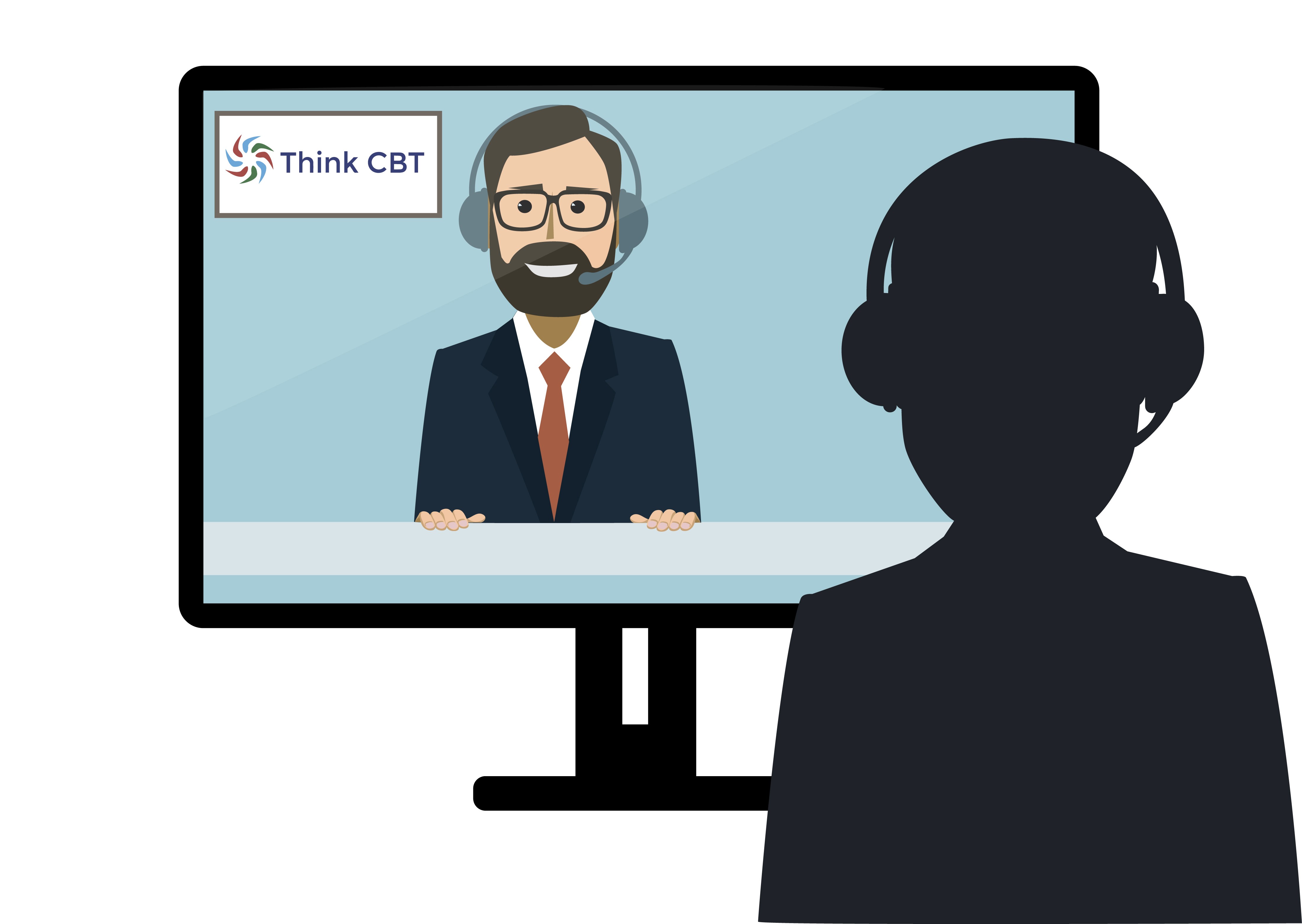 Cognitive Behavioural Therapy is also delivered by using online video sessions. You can undertake online CBT appointments with a member of our Greater Manchester team or choose a CBT specialist from our wider team of over 200 UK-based Cognitive Behavioural Psychotherapists. Online CBT is more cost efficient, flexible and clinically effective. Email appointments@thinkcbt.com to find out more.
Meet the Manchester CBT Team
You can click on the following profiles to find out more about our Manchester Cognitive Behavioural Therapists. You can also use the above search facility if you want to search other UK locations or work online. If you would like some help selecting a Therapist, please email appointments@thinkcbt.com or call our main office on 01732 808626.
If you have not found the right match within our Manchester CBT team, you can search a wider team of over 180 Cognitive Behavioural Psychotherapists. If you need help selecting a therapist, email appointments@thinkcbt.com and we will help you to identify a member of our team with the skills and experience to support the problems that you want to work on.
Find a Therapist
What We Can Help With
Our Manchester team offers specialist CBT treatments for a wide range of mental health problems including anxiety conditions, depressive disorders, relationship problems and work related stress. If you work with a member of the Manchester team, you can be confident that you're working with an accredited CBT expert.
Free CBT Workbook for People in Greater Manchester
We know that accessing private therapy can be difficult and that NHS waiting times for psychological support in the Greater Manchester area lengthy. We have therefore made a free copy of our 90-page CBT workbook available to people living and working in the Manchester area. This cam be used to support self help or to augment brief CBT treatments provided via NSH commissioned services. To get your free copy of the Think CBT Workbook and Skills Primer, click on the green button and save the pdf to your chosen device. We will not ask for personal details or contact information. In return, we ask that you share our page with other individuals seeking high quality CBT and EMDR.

To book a free, no obligations informal call with a member of our team, email appointments@thinkcbt.com or simply complete the contact form.