Cognitive Behavioural Therapy – CBT Psychotherapists in Manchester
If you are looking for Cognitive Behavioural Therapy specialists in Manchester, you are in the right place. Our team of CBT experts are all professionally qualified and accredited by the British Association of Behavioural and Cognitive Psychotherapy (BABCP). This means that we have achieved the recognised UK gold standard in the practice of CBT and that we are specialists in the treatment of a wide range of anxiety and mood disorders.
If you want to book an informal and confidential call with a member of our Manchester CBT team, you can email info@thinkcbt.com or call our central office on 01732 808626.
Book an appointment with a CBT specialist in Manchester for just £75. Unlike many other independent CBT providers, the money you pay goes directly to your therapist without agency commission. Whilst there are many unqualified counsellors offering CBT on therapy directories, our CBT experts are fully qualified and professionally accredited by the BABCP.
Online CBT Services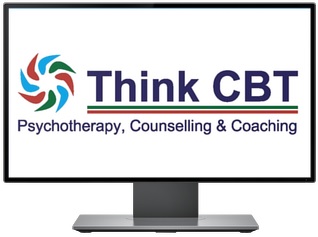 We also provide CBT via SKYPE, Zoom and WebEx. Online CBT works in the same way as face-to-face therapy and the research shows that it delivers the same high success rates. CBT tools and exercises are shared via video connection and by email ahead of the session. This also provides the additional flexibility of working from Home or work without The usual time and travel constraints.
Find CBT Therapists by Postcode
Please enter your full postcode to find BABCP accredited Cognitive Behavioural Therapists near you.
What We Offer
We are a commercially ethical provider of CBT and other evidence based psychological services. We are therefore committed to providing affordable access to specialist CBT services in Manchester, without the lengthy waiting times, red-tape or excessive charges made by many other private CBT providers. If you book an appointment with our Manchester CBT team, you will receive the following services:
Immediate access to specialist independent CBT services without waiting lists or unnecessary bureaucracy.
Only fully qualified and BABCP accredited Cognitive Behavioural Psychotherapists – we do not employ under qualified counsellors or CBT trainees.
A free initial assessment report, psychometrics and a lapse prevention plan at the end of therapy.
Access to flexible appointment arrangements including evening, weekend and online / telephone therapy options.
Direct access to catch-up calls and email support following the completion of therapy.
In addition to mainstream specialist Cognitive Behavioural Therapy, we also provide Acceptance and Commitment Therapy (ACT), Dialectical Behaviour Therapy (DBT), Mindfulness Based Cognitive Therapy (MBCT) and a linked clinical technique known as Eye Movement Desensitisation and Reprocessing (EMDR).
Meet the Manchester CBT Team
You can click on the following profiles to find out more about our Manchester Cognitive Behavioural Therapists. You can also use the above search facility if you want to search other UK locations or work online. If you would like some help selecting a Therapist, please email info@thinkcbt.com or call our main office on 01732 808626.
What We Can Help With
We offer evidence-based treatments for a range of psychological, behavioural and emotional problems. This includes Depression, Eating Disorders, Generalised Anxiety Disorder, Insomnia, OCD, Panic Disorder, Phobias (including emetophobia), PTSD, Social Anxiety, Self-esteem problems and work-related stress. We also offer specialist Child and Adolescent treatment and CBT for older people.
To book a free, no obligations informal call with a member of our team, email info@thinkcbt.com or simply complete the contact form.