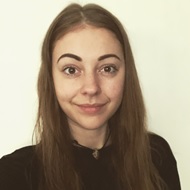 Current Availability
private paying client availability Monday 8th August 8am Tuesday 9th August 9am Tuesday 9th August 10am
Locations
Manchester, M1
Professional Profile
My name is Kelly-Anne and I am a fully qualified and BABCP accredited Cognitive Behavioural Psychotherapist working with Think CBT from my consulting rooms in Cheshire & Manchester.
I also provide online Cognitive Behavioural Therapy which currently is the preferred service from most of my clients. I use zoom, Doxy.me and skype for the online sessions.
As well as being a BABCP accredited Cognitive Behavioural Psychotherapist, I am also an NMC registered mental health nurse. I have been practicing within mental health for a number of years and I have a wide range of experience working with many different disorders. This allows me to use my experience and a wide range of evidence based practice to allow the use of the appropriate psychological techniques to meet the specific needs of clients.
From my experience of working within the NHS and private practice, this has allowed me to gain valuable experience of working with many different disorders including Health Anxiety, Depression, Obsessive Compulsive Disorder (OCD), Panic Disorder, Post Traumatic Stress Disorder (PTSD), Social Anxiety, Generalised Anxiety Disorder (GAD), self esteem problems, specific phobias, anger problems and addiction.
My specialist areas of interest include specific phobia related problems, GAD, self esteem problems and Social Anxiety.
My approach to therapy is warm and empathetic. I pride myself on providing evidence-based therapy, using established techniques which have been proven to work. Although my therapy is driven by using evidence-based practice to allow clients to achieve their goals as quickly as possible, I believe a good therapeutic relationship is imperative in therapy.
I thrive off working with clients to build a friendly and informal therapy setting. It is important to me to build trust and adhere to confidentiality. I am passionate about working with people with mental health problems.
 I ensure I work to the BABCP's ethical standards and code of professional practice.
Specialisms
Autism Spectrum Disorder
Depression
Generalised Anxiety Disorder
Health Anxiety
OCD
Panic Disorder
Social Anxiety / Phobia
Trauma / PTSD
Work Related Stress
Therapies Offered
Cognitive Behavioural Therapy
Accepted Payment Methods
Bank Transfer
Organisational Funding
Professional / Legal Funding
Reserve an Appointment With Kelly-Anne Astley
Exact location provided on booking confirmation