Cognitive Behavioural Therapy – CBT Treatment in Loughborough and Online by Video Link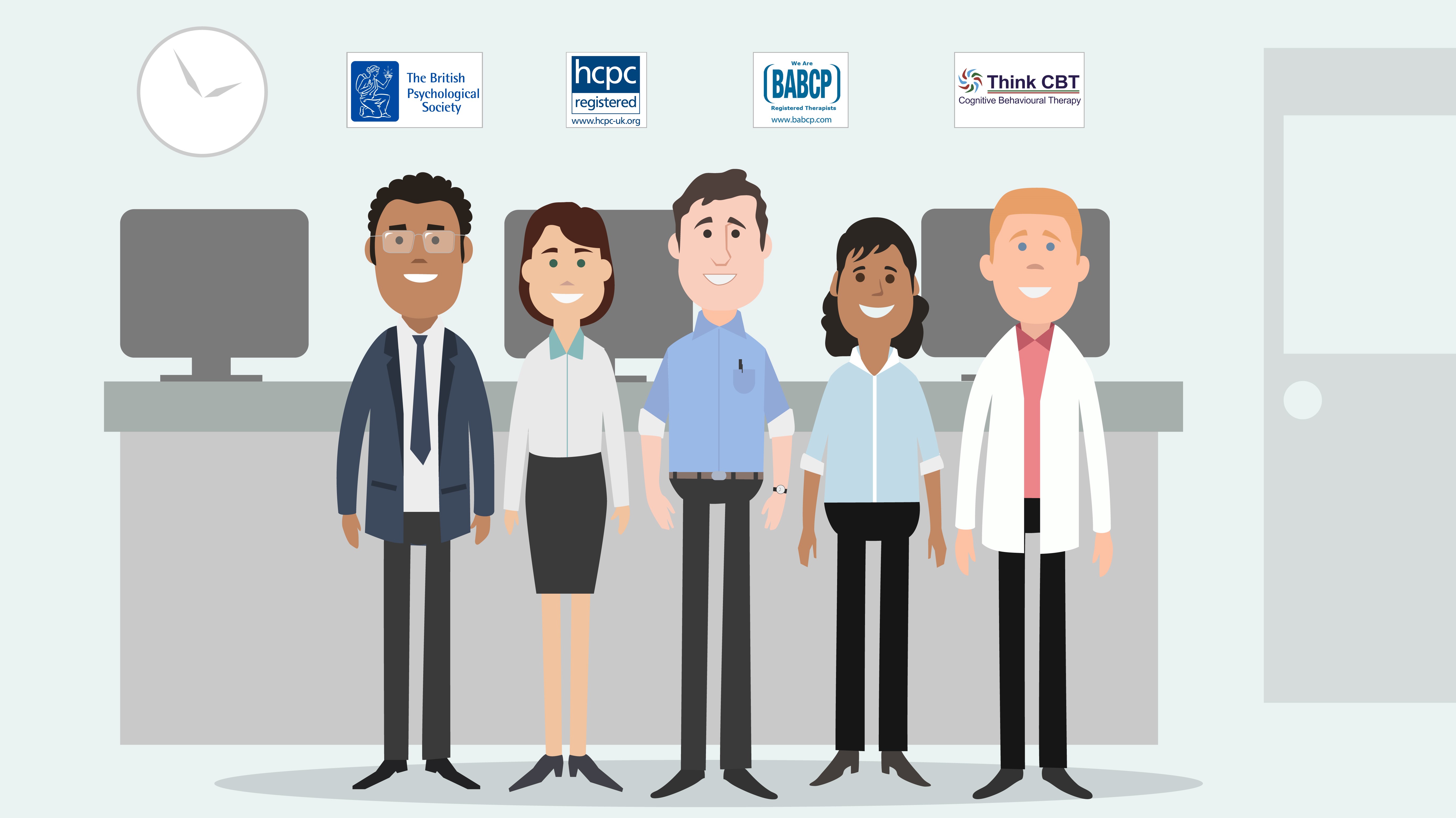 Welcome to our new Loughborough Cognitive Behavioural Therapy page. Our BABCP accredited CBT specialists are ready to help you now without waiting lists or red tape.

We provide Cognitive Behavioural Therapy from our consulting rooms in Loughborough and online via video link. We specialise in the treatment of over thirty different mental health problems including Generalised Anxiety Disorder, Clinical Depression, Eating Disorders, Health Anxiety, Low Self-esteem, OCD, Panic, PTSD, Sleep Disorders, and Social Anxiety. You can see a full list of the conditions and problems that we work with at the bottom of the page.
About Cognitive Behavioural Therapy
Cognitive Behavioural Therapy is a highly structured and clinically validated treatment supported by wealth of research data gathered over the last 70 years. CBT is the recommended treatment of choice for anxiety conditions and depressive disorders and is supported by all of the UK's leading psychological and medical bodies including the National Institute for Health and Care Excellence (NICE). As a specialist CBT service, we also provide Acceptance and Commitment Therapy (ACT), Dialectical Behaviour Therapy (DBT) and Compassion Focused Therapy (CFT). These specialist forms of CBT can be delivered as individual treatment packages or integrated into a wider CBT treatment plan. As we are accredited CBT experts, our therapists are qualified and trained to work with the full range of CBT models and approaches. If you want to find out more about how CBT can be used to help with either long-term or short-term psychological problems, email info@thinkcbt.com to arrange an informal call with a member of our clinical team.
Online CBT from Loughborough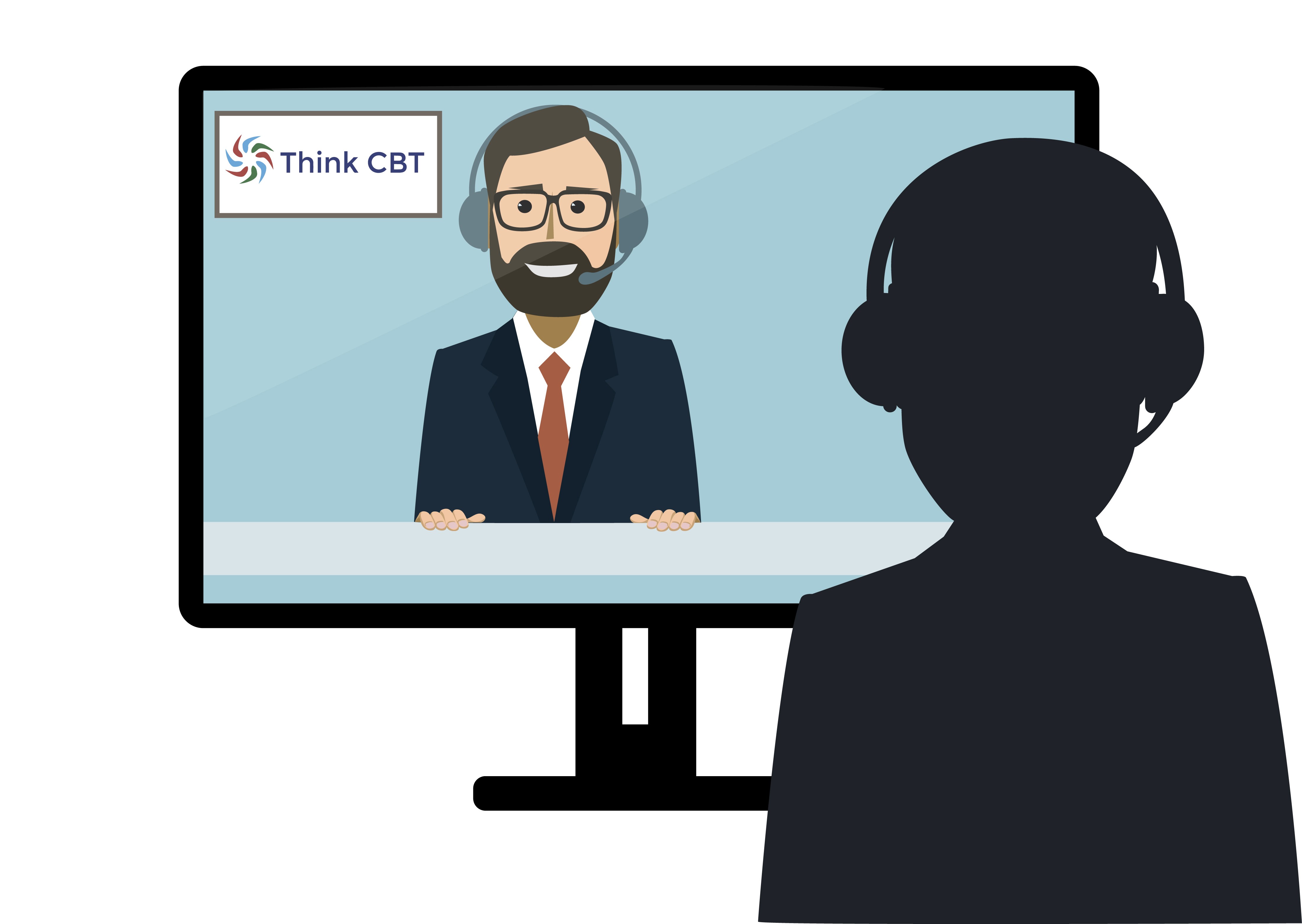 If you are looking for high-quality Cognitive Behavioural Therapy in the Loughborough area, why not take advantage of our flexible online CBT clinics. This provides the same standards of clinical excellence with the flexibility and convenience of working with your therapist online via video link. CBT materials are shared on screen and the process works in the same way as face-to-face therapy. You also get to choose from a wider team of over 200 CBT specialists.
Featured Therapists in the Loughborough Area
Search Our Wider Team of CBT Specialists
If you are looking for a Cognitive Behavioural Therapist to support a family member living in a different area or attending university, you can search our wider team of CBT specialists by treatment specialism and postcode. Every member of our team has achieved full accreditation with the British Association of Behavioural and Cognitive Psychotherapy (BABCP). This sets the UK standard of excellence for CBT.
CBT Charges in the Loughborough Area
We are a commercially ethical psychological service. We charge £85 for a Cognitive Behavioural Therapy appointment with a recognised CBT specialist from Loughborough consulting rooms or online via video link. Our charges are typically 50% lower than other psychological services, as we do not apply commission charges like some of the larger CBT clinics. What you pay for therapy, goes directly to the therapist providing your support.
Get a Free Copy of the Think CBT Workbook in Loughborough
If you are unable to access private CBT or if you are on a waiting list for NHS CBT services in the Loughborough area, you may benefit from a free copy of our 90 page Think CBT workbook. This can be used to support the CBT process or as a self-help guide. We won't ask for personal details or contact information and we hope that you find the workbook helpful. If you know other individuals living and working in the Loughborough area that may also benefit from the CBT workbook, please share our page.
You can also access other free CBT resources here, or you can take an online psychological assessment using one of our free online psychological tests. There is a wealth of information about how CBT is used to treat a wide range of psychological problems by following the links at the bottom of this page. For help or appointment enquiries call +44 1732 808626 or email info@thinkcbt.com
Cognitive Behavioural Psychotherapists in the Loughborough Area
To book an appointment with a member of our Loughborough area team, follow their profile links click on the "Book Appointment" button adjacent to their profile picture. The therapist will call you to briefly discuss options before confirming a CBT appointment.