Cognitive Behavioural Therapy – CBT in Bournemouth and Online by Video Link
Welcome to our Bournemouth Cognitive Behavioural Therapy page. On this page you can find out about our Bournemouth CBT and clinical psychology services for children and adults. You can also access our UK-wide online CBT services and download free CBT self-help material. All contact is managed on a strictly confidential basis and we promise not to share your information with other parties or for marketing purposes. To find out more about our services or to book a CBT appointment, complete the contact form on this page, email appointments@thinkcbt.com or call our friendly office team on +441732808626.
Our Bournemouth CBT Clinic
We are an ethical psychological service providing private Cognitive Behavioural Therapy and Clinical Psychology in the Bournemouth area. Our Bournemouth CBT clinic is led by Dr Zoe Mawby, a talented clinical psychologist and Cognitive Behavioural Therapy specialist. In addition to working across the full range of adult anxiety conditions and depressive disorders, Zoe provides psychological services to children and young people. As well as providing mainstream Cognitive Behavioural Therapy, Dr Mawby offers Acceptance and Commitment Therapy (ACT) and Compassion Focused Therapy (CFT). To arrange an informal call with Dr Zoe Mawby, complete the simple contact form on this page or send a brief email outlining your request and availability for an initial call to appointments@thinkcbt.com
Our Clinical Service Standards
Our Bournemouth CBT clinic is part of a UK-wide Cognitive Behavioural Therapy network of over 180 accredited CBT specialists. All of our Cognitive Behavioural Therapists are qualified to a Masters-Doctoral level and hold professional accreditation with the British Association of Behavioural and Cognitive Psychotherapy (BABCP). Unlike some of the larger commercially orientated private services, we are a therapist lead organisation, combining ethical charging with the highest standards of clinical practice. This is what the offer:
Appointments with BABCP accredited CBT specialists.
Fast turnaround times with no waiting lists.
A full clinical assessment of the problem and structured therapy plan.
Free psychometric assessments completed prior to the first appointment.
A free copy of our popular Cognitive Behavioural Therapy Handbook.
A lapse prevention plan at the end of therapy.
follow-up email and telephone support with additional booster sessions where required.
If you book a program of treatment with Think CBT, you can be confident that you are working with a properly qualified CBT specialist, without the redtape and waiting lists involved in many of the other private clinics. Our results speak for themselves. Over 85% of our clients achieve their therapy goals and would recommend our services. To book an appointment or to find out more about our services email appointments@thinkcbt.com
Online CBT from Bournemouth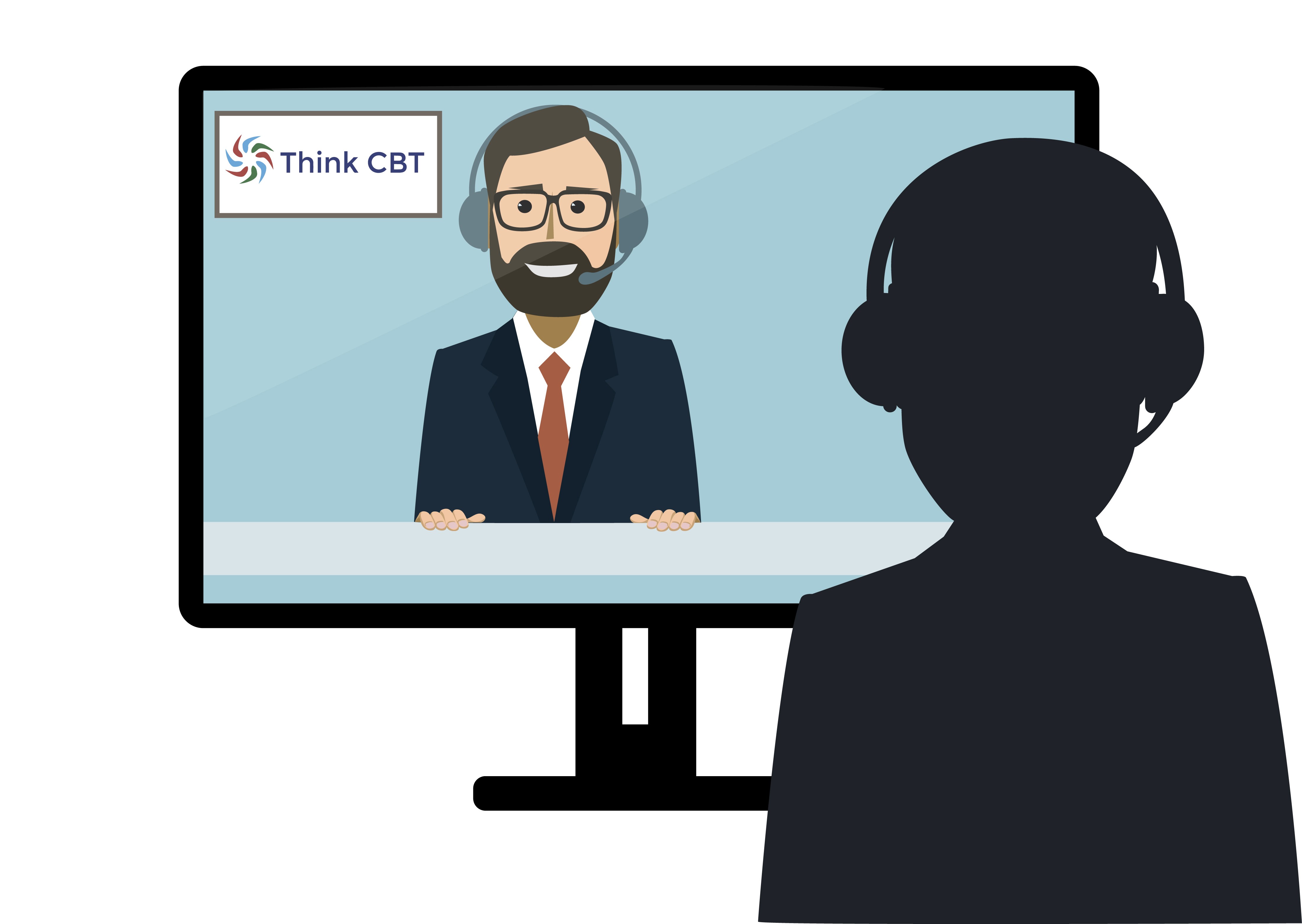 Online Cognitive Behavioural Therapy provides a flexible and convenient alternative to face-to-face CBT. The therapy process works in exactly the same way and the research evidence demonstrates that online CBT is highly affective. This also means that you can choose a therapist to meet your specific needs without limiting your search to the Bournemouth area only
Search our Wider CBT Team
You can organise therapy with one of our UK-wide Cognitive Behavioural Psychotherapists by entering your details into the following search box. This can also be helpful if you want to arrange therapy outside the Bournemouth area to support a family member or close friend. If you need guidance or support in selecting a relevant member of our CBT team, you can call +441732808626 or email appointments@thinkcbt.com
Our Bournemouth CBT and Clinical Psychology Specialist
Poole BH14
3.1 miles from Bournemouth, Dorset
Poole BH14
3.7 miles from Bournemouth, Dorset
Poole BH14
3.9 miles from Bournemouth, Dorset
Our Price and Quality Guarantee
We charge £85 for a daytime CBT appointment in the Bournemouth area. As we are a therapist lead organisation, the money that you pay for your therapy goes directly to the therapist providing the service. Our charges are typically 30% –100% lower than other equivalent psychological services.
Download a Free Copy of the Think CBT Workbook in Bournemouth
We recognise The many individuals living and working in the Bournemouth area cannot access private CBT or clinical psychology services. We have therefore made a free copy of a 90 page CBT workbook freely available to download from our Bournemouth CBT page. There is no catch with this free download. We don't ask for your personal data or contact information. In return, please help us to spread the word about good psychological health by promoting or sharing our Bournemouth CBT page.
To find out more about the different psychological problems that we work with, to access free CBT resources or take an online psychological assessment, follow the links at the bottom of this page. If you want to book an initial informal call with a member of our Bournemouth CBT team, please email appointments@thinkcbt.com