Cognitive Behavioural Therapy – CBT and EMDR in Wilmslow, Alderley Edge and Prestbury
We provide specialist CBT and EMDR services from our private consulting rooms near Wilmslow. Prestbury and Alderley Edge. We can also organise online video based Cognitive Behavioural Therapy appointments, so that private clients can attend their sessions within the comfort and confidentiality of their home or office space. To book a private CBT appointment with one of our Cognitive Behavioural Psychotherapists or Psychologists, email info@thinkcbt.com.
With so many private businesses offering CBT and EMDR in Cheshire and the North-west, it's often difficult to know who to trust. This is why we only employ fully qualified and BABCP accredited Cognitive Behavioural Psychotherapists and HCPC registered Psychologists. Our EMDR consultants are qualified to the highest accredited level to the recognised UK clinical standard. We treat over thirty anxiety and mood related conditions as well as supporting people with work related stress, relationship problems and low self-esteem.
The therapy appointment process is confidential, fast and straightforward. We do not require a doctors referral and there are no waiting lists. To organise an initial telephone consultation to discuss therapy options, call +44 1732808626.
Online CBT and EMDR for Wilmslow, Prestbury and Alderley Edge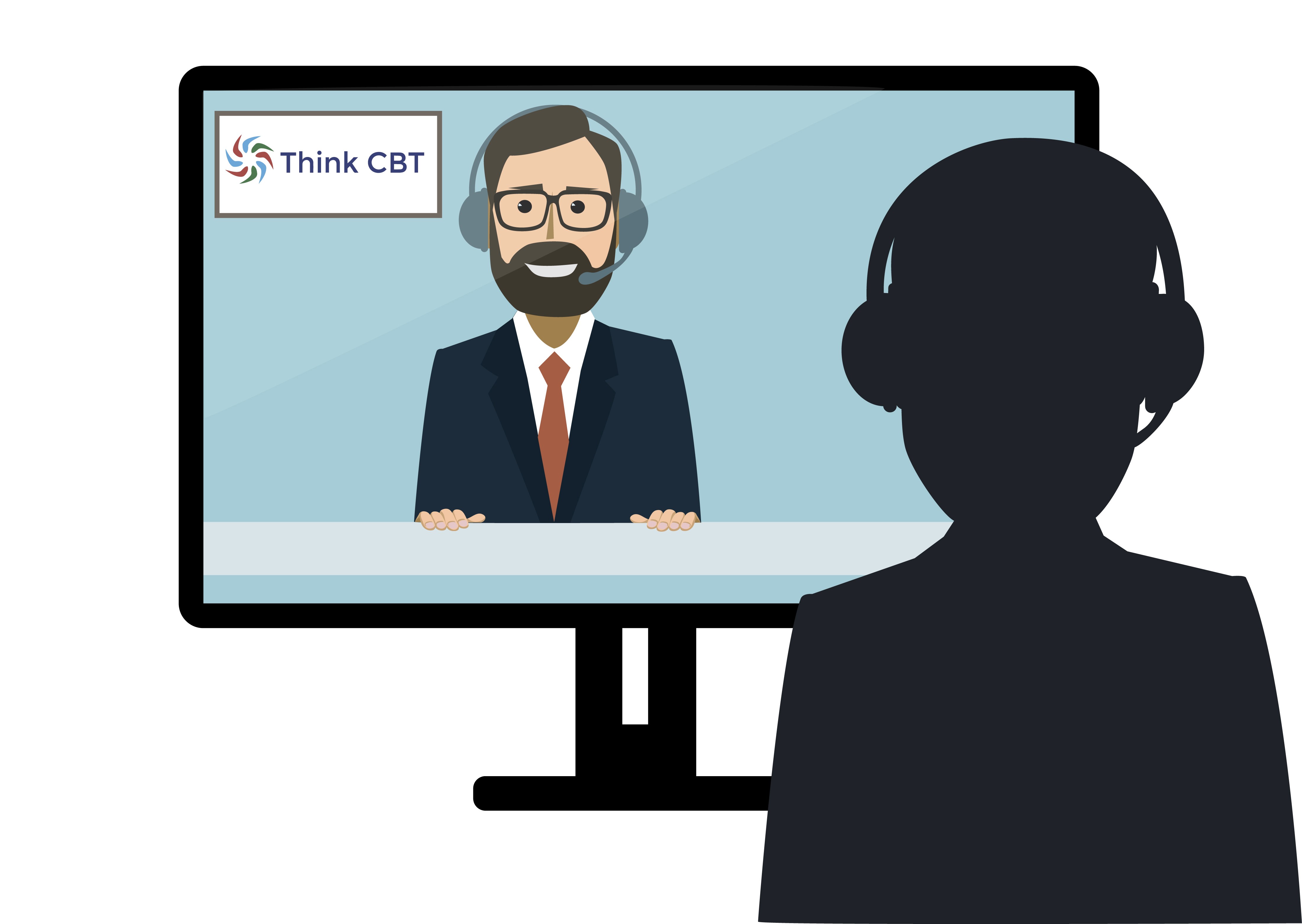 We understand that our clients often have demanding professional and personal responsibilities. We also appreciate the need for convenience and discretion when organising therapy for our private clients. Online CBT and EMDR work in exactly the same way as face-to-face therapy and the clinical outcomes are equally effective. Email info@thinkcbt.com
Need CBT or EMDR for a Family Member?
If you want to organise Cognitive Behavioural Therapy or EMDR for a family member living or studying outside the Cheshire area, you can search our wider team by location or postcode in the box provided below. Every member of our team provides online video-based therapy in addition to their standard face-to-face CBT clinics. If you need help choosing a Cognitive Behavioural Therapist to meet your own personal requirements, call our office and we will help you to identify the right member of our team.
Our Cheshire Cognitive Behavioural Therapy Team
To book an appointment with any member of our team, simply follow the profile to the booking form and the relevant therapist will contact you directly to discuss therapy options before proceeding.
Couples CBT in Cheshire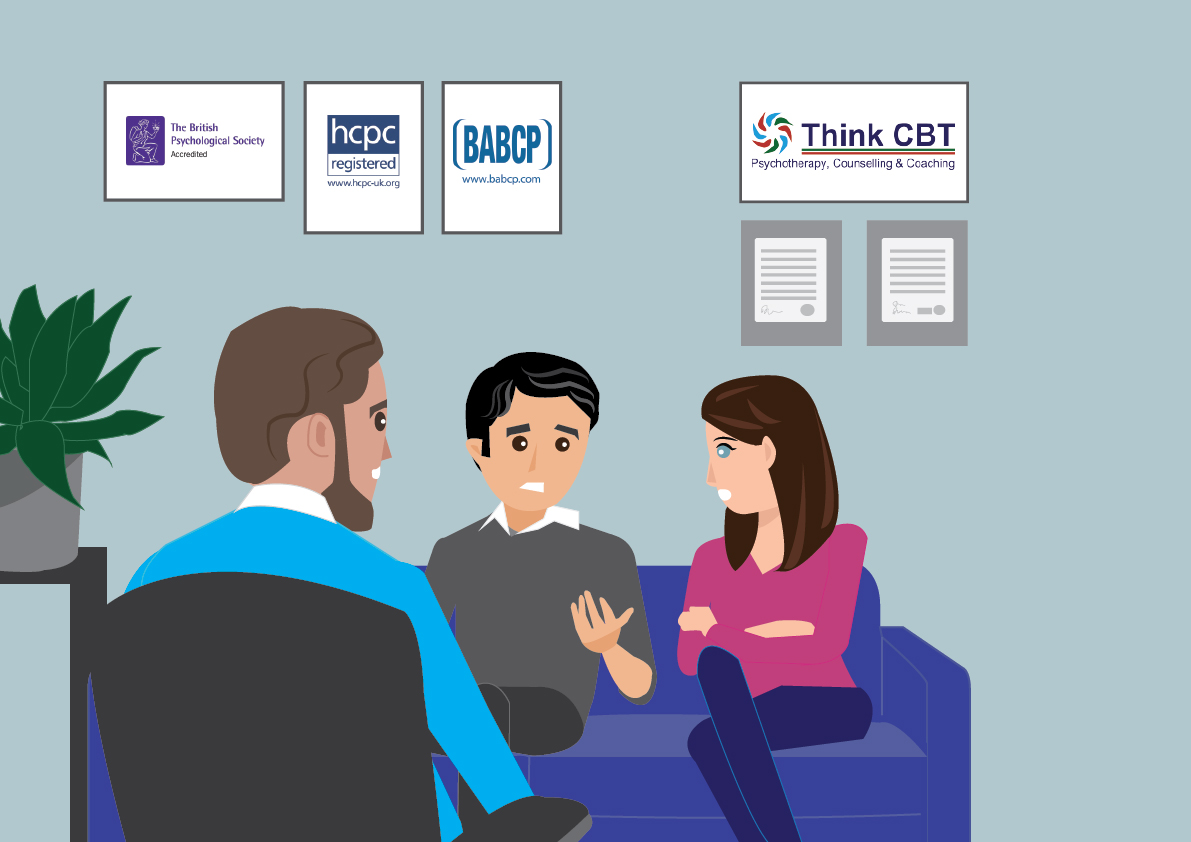 We provide specialist CBT for couples and relationship problems for individuals living and working in the Prestbury, Alderley Edge, Wilmslow and Mottram St. Andrew areas. Couples CBT provides a solution focused, practical and constructive basis for working on problems and resolving relationship conflict. Couples sessions can be delivered on a face-to-face basis or online via video link.
To read more about our approach to Cognitive Behavioural Therapy, follow the links at the bottom of this page. You can also take a free online psychological assessment or explore our free CBT resources by clicking on the action buttons at the top of the page.