Cognitive Behavioural Therapy – CBT in Torquay, Devon and Online by Video Link
We offer BABCP accredited Cognitive Behavioural Therapy from our private therapy rooms in Torquay and the wider Devon area. We work with the full spectrum of mental health problems including panic disorder, PTSD, OCD, social anxiety, depression and relationship problems. We work with children, adults and older people across Devon and the UK. If you are looking for CBT or EMDR therapy for a mental health problem, email info@thinkcbt.com to organise a brief informal call with a member of our therapy team. We will only offer an appointment if we are confident that we can help you.
Our Torquay CBT specialists are fully qualified to a master's level and hold professional accreditation with the British Association of Behavioural and Cognitive Psychotherapy (BABCP). This means that we have demonstrated the UK gold standard in the clinical practice of Cognitive Behavioural Therapy.
Booking a Cognitive Behavioural Therapy appointment is simple to do. You can call our therapy team to book an appointment in Torquay on 01732 808 626 or at info@thinkcbt.com
Online CBT from Torquay, Across Devon and UK-wide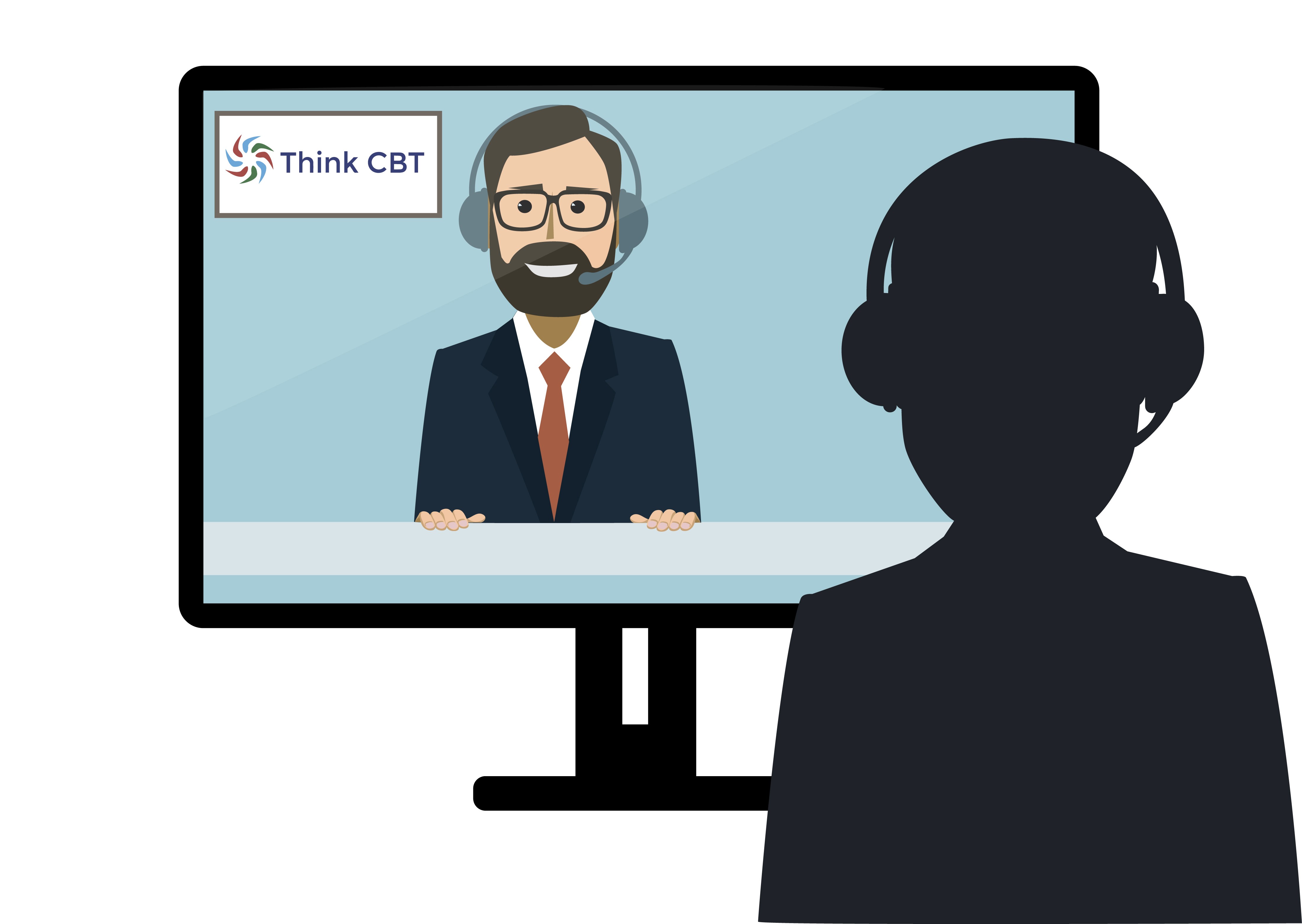 If you want the flexibility and convenience that online video based CBT can provide, you can organise an online appointment with a member of our Torquay and Devon team or choose a CBT therapist from our wider team of over 180 professionally recognised Cognitive Behavioural Therapists operating across the UK. Email info@thinkcbt.com or complete the contact form on this page.
BABCP Accredited CBT Therapists by Postcode
You can enter your postcode in the box provided below to search for a BABCP accredited Cognitive Behavioural Therapist. Every member of our team provides online video-based therapy in addition to their standard face-to-face CBT clinics. If you need help choosing a Torquay Cognitive Behavioural Therapist to meet your own personal requirements, then just call our office and we will guide you through the process. It just takes a couple of minutes to organise and we can usually provide appointments within a few days of your enquiry.
Featured Therapists in Torquay and UK wide
Our Price and Quality Commitment
Unlike many of the larger and financially oriented CBT clinics, what you pay for therapy goes to the therapist providing the service. We do not incorporate commission charges into your fee. You pay a fair rate for professional CBT and the therapist receives the full rate for the work that they do. We believe this is important in securing a trusted and equitable arrangement between our CBT therapists and our clients. Always check how much of your fee actually reaches the CBT therapist.
Get a Free Copy of the Think CBT Workbook in Torquay and Devon
We have made free copies of our 90-page CBT workbook available to individuals visiting our Torquay and Devon CBT page. To get your free copy of the Think CBT Workbook, click on the green button and save the download to your computer or device. We won't request contact details or your personal data. In return, please share our page with friends and family via your social media feed or directly with other individuals seeking high quality CBT. Help us to spread the word about good psychological health.
To get more reliable information about Cognitive Behavioural Therapy, follow the links at the bottom of our Torquay and Devon page. You can also take a free online psychological test or find other CBT resources by using the blue action buttons at the top of the page.