Cognitive Behavioural Therapy – CBT in Cheltenham, Across Gloucestershire and Online by Video Link
Welcome to our Cheltenham CBT page. We are an ethical provider of Cognitive Behavioural Therapy and other evidence-based psychological services supporting clients in the Cheltenham area. If you need reliable and effective help with an anxiety condition or depressive disorder in Cheltenham, you can book an appointment with Dr Holly panting or choose from our wider network of over 180 BABCP accredited CBT specialists. To book a CBT appointment complete the contact form, call +44 1372808626 or email appointments@thinkcbt.com
Our Cheltenham CBT Services
We provide specialist CBT services from our therapy rooms in Cheltenham. We treat a wide range of mental health problems including Anxiety, Depression, Eating Disorders, Insomnia, Health Anxiety, OCD, Panic Disorder, Perinatal Depression and Work Related Stress. We also provide specialist support for Bipolar Disorder, Body Dysmorphia, BFRBs, Chronic Pain, Emetophobia and Personality Disorders. For a full list of the psychological conditions that we can help with, visit the links at the bottom of this page or enquire via email at appointments@thinkcbt.com
Our Cheltenham CBT Clinic
Our Cheltenham Cognitive Behavioural Therapy clinic is led by Dr Holly Panting. Holly is a highly competent and experienced clinical psychologist with specialist qualifications and accreditation in CBT. Holly, like all other members of the Think CBT team, has full professional accreditation with the British Association of Behavioural and Cognitive Psychotherapy (BABCP). This demonstrates the UK standard of excellence in CBT in addition to her registration as a practitioner psychologist with the HCPC. Whilst there are other individuals and businesses offering CBT in the Cheltenham area, our advice is to check that therapy is provided by a properly qualified and professionally accredited CBT specialist. To book an appointment with Dr Holly Panting, follow the link to her profile below.
Online CBT from Cheltenham and Gloucestershire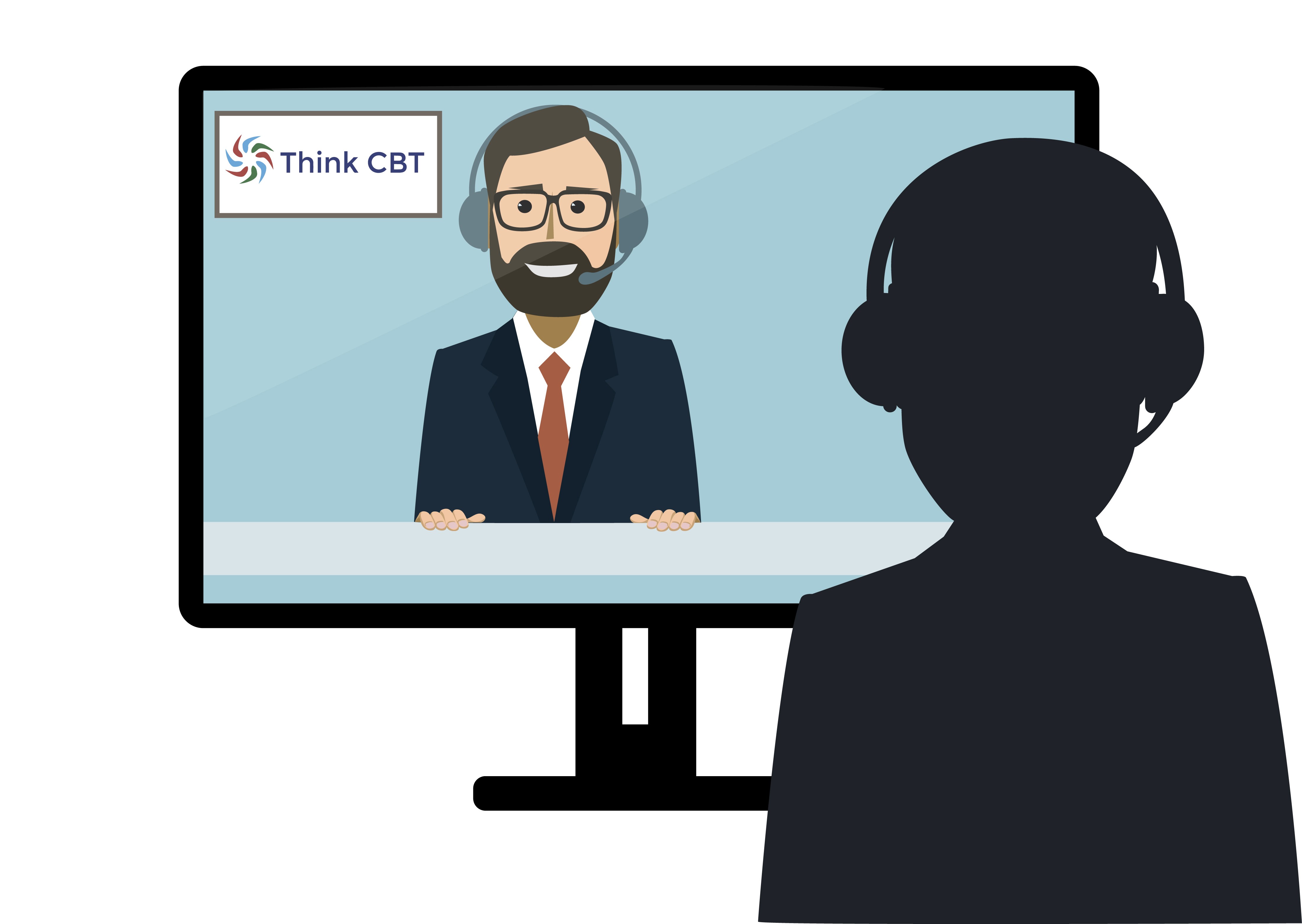 To organise online CBT via video link in the Cheltenham area, you can choose from our wider team of CBT specialists based upon your specific treatment needs, rather than geographical constraints. Online CBT works in the same way and provides a safe, flexible and highly effective alternative to face-to-face therapy.
Looking for CBT Therapists Outside the Cheltenham Area?
If you want to find a qualified and BABCP accredited CBT specialist outside the Cheltenham or wider Gloucestershire area, you can enter your details into the search box provided below. If you want to find a CBT specialist for a family member or recommend our services to a friend, you can be confident that all of our therapists me the same rigourous standards of professional expertise.
Booking CBT in Cheltenham
CBT Charges and Service Standards in Cheltenham
We combine the highest standards of clinical practice with ethical charging. We are not an agency or directory service, so the money you pay for Cognitive Behavioural Therapy goes directly to the therapist providing your support. Whilst there are other individuals and businesses offering CBT for less, always check the credentials of your therapist before booking CBT.
Get a Free Think CBT Workbook Download in Cheltenham
If you are struggling with an anxiety condition or depression in the Cheltenham area and unable to access private therapy, you can download a free copy of our 90 page CBT workbook. This can be used on a self-help basis or to augment an NHS CBT programme provided by local IAPT services. We will not ask for your contact details or personal data. In return please share our page to help promote our Cheltenham CBT page.
To find out more about our CBT, DBT, EMDR and clinical psychology services, follow the links at the bottom of this page. If you need help and advice to book an appointment please email appointments@thinkcbt.com