CBT in Bristol - Online Cognitive Behavioural Therapy for People Living and Working in Bristol
Welcome to our Bristol Cognitive Behavioural Therapy - CBT page. If you are looking for specialist CBT in the Bristol area, you can get information about private CBT appointments, view our therapist profiles, download free CBT resources and access our online psychological tests. If you want to talk to a member of our team about booking a CBT appointment in the Bristol area, complete the contact form, email appointments@thinkcbt.com or call +44 1732808626.
Our Bristol Cognitive Behavioural Therapy Team
Our Bristol BABCP accredited CBT specialists are fully qualified to a master's level and hold professional accreditation with the British Association of Behavioural and Cognitive Psychotherapy. This means that we have demonstrated the UK recognised standard of excellence in the clinical practice of Cognitive Behavioural Therapy.
As we employ over 180 recognised CBT specialists across the UK, you can arrange Cognitive Behavioural therapy online via video link. This means that you can search for therapy outside of the Bristol area and find a member of our team with the skills and experience that meet your specific needs. Booking a Cognitive Behavioural Therapy appointment in Bristol is fast and straight forward. You can reach our CBT support team to book an appointment in Bristol on 01732 808 626 or at appointments@thinkcbt.com 
Online CBT from Bristol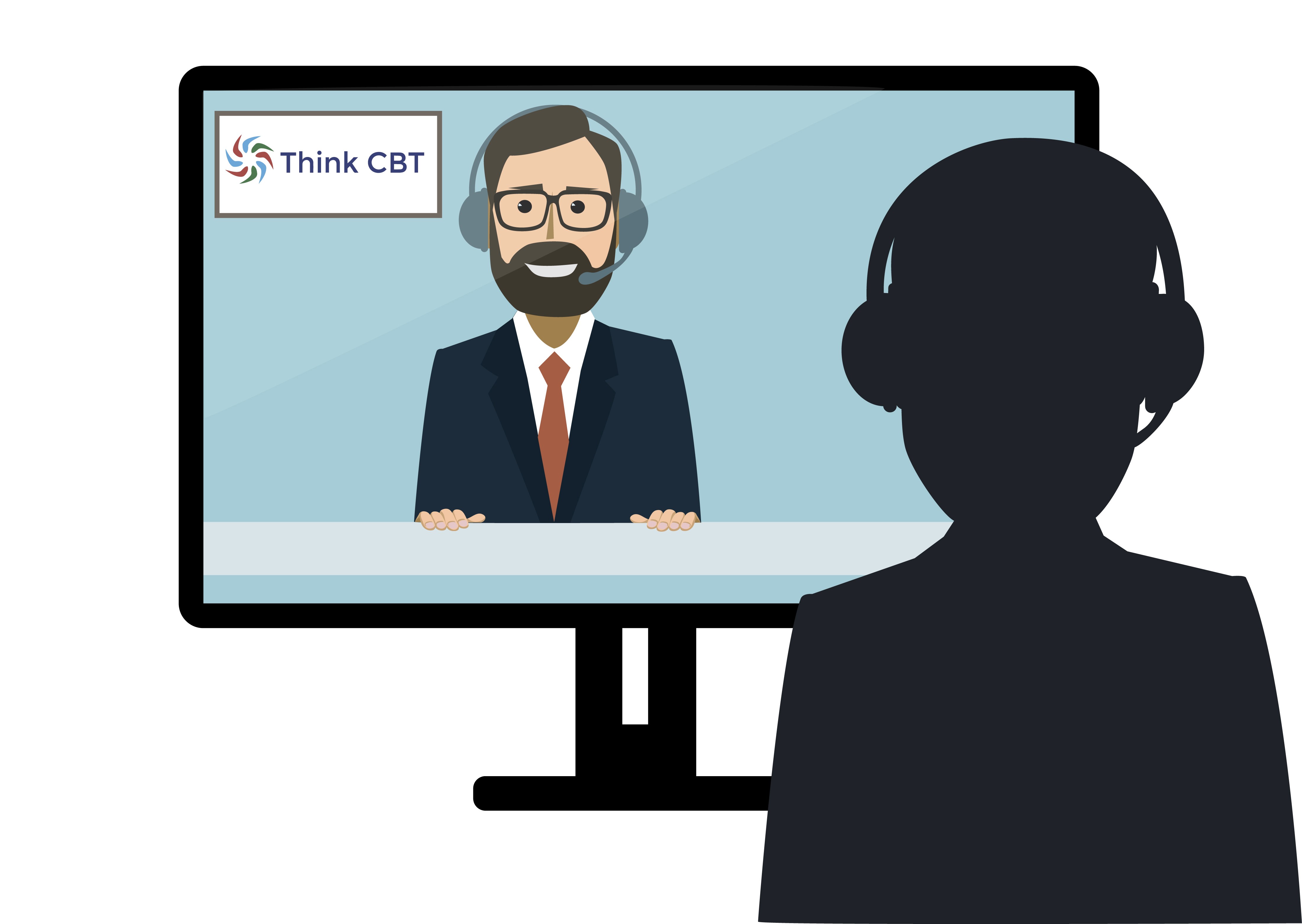 Online Cognitive Behavioural Therapy is fast becoming the easiest way to access highly effective evidence-based therapy from the comfort of your own home or workplace. The process works in exactly the same way as traditional CBT. All you need is a reliable Internet connection and a tablet or laptop. To find out more about online CBT in Bristol email appointments@thinkcbt.com 
Our CBT Charges in the Bristol Area
It's often difficult to know how much to pay for high-quality CBT in the Bristol area. There are several commercially focused CBT clinics that incorporate hefty commission charges and there are individuals offering CBT in Bristol without recognised CBT qualifications or accreditation. At Think CBT what you pay for therapy goes directly to the therapist and you will always work with a fully qualified and professionally accredited CBT expert. 
Download a free Copy of the Think CBT Workbook in Bristol
We know that there are many people living and working in the Bristol area that are not able to access private CBT due to financial, family or time constraints. We have therefore provided free access to our popular 90 page CBT workbook. This can be downloaded free of charge by clicking on the green button. We don't require anything in return and we won't ask for your personal data or contact details. If you find our resources helpful, please share our page with family and friends to help us to promote good psychological well-being in the Bristol area.
Free Depression and Anxiety Tests for  People in Bristol
if you want to take a simple online self-assessment, the following tests can provide helpful information about your current mental health. You can also show the results from these assessments to your GP or a qualified psychological health professional. These tests are primarily designed as screening assessments and cannot provide a definitive diagnosis without a professional psychological assessment. If you want to arrange an appointment with a qualified CBT psychologist or psychotherapist, email appointments@thinkcbt.com 
Please note: Data generated from these tests is not stored or shared with any other party. We will not use your personal data for research or marketing purposes and our data control processes comply with the General Data Protection Regulations also known as (GDPR).
Bristol, BS39
8.2 miles from Bristol, Bristol
Radstock BA3
12.9 miles from Bristol, Bristol
Somerset BA5
16.6 miles from Bristol, Bristol