CBT, EMDR and Psychologist Appointments for UK Expats Living, Working or Studying in Europe
If you have experienced mental health problems whilst living or working outside the UK, finding a properly qualified Cognitive Behavioural Therapist or Psychologist can feel confusing and daunting. The good news is that you can now work with English speaking CBT and EMDR specialists from the comfort of your own home online via video link.
We deliver CBT and EMDR for UK citizens living, working and studying in Europe. All of our Psychotherapists and Psychologists are qualified specialists holding full accreditation with the British Association for Behavioural and Cognitive Psychotherapies (BABCP) and Health Care Professions Council (HCPC). UK standards of training in Cognitive Behavioural Therapy are universally recognised across Europe and set the gold standard for the clinical practice of effective CBT. Think CBT therapists are also recognised by the European Association for Cognitive and Behavioural Therapy (EACBT).
If you want to book a CBT, EMDR or Psychologist appointment with a UK-qualified Cognitive Behavioural Psychotherapist or Psychologist, complete the appointment request form on this page or email info@thinkcbt.com
Video-based CBT and EMDR Via Skype, Zoom and Microsoft Teams
We are a leading UK provider of online Cognitive Behavioural Therapy (CBT) and Eye Movement Desensitisation and Reprocessing (EMDR), using Zoom, Skype, FaceTime, WebEx and Microsoft Teams. This provides fast, flexible and clinically affective therapy for a wide range of anxiety conditions, depression, sleep problems, trauma/PTSD, low self-esteem and relationship problems. The online CBT process works in exactly the same way as face-to-face therapy with CBT materials and exercises shared on screen using video connection. We can also deliver CBT via phone or audio connection where this is requested by the client. CBT materials can be shared by email to support this process. To book an online CBT appointment, call 0044 1732 808626, complete our confidential appointment request form or email info@thinkcbt.com
CBT and EMDR from any Location in Europe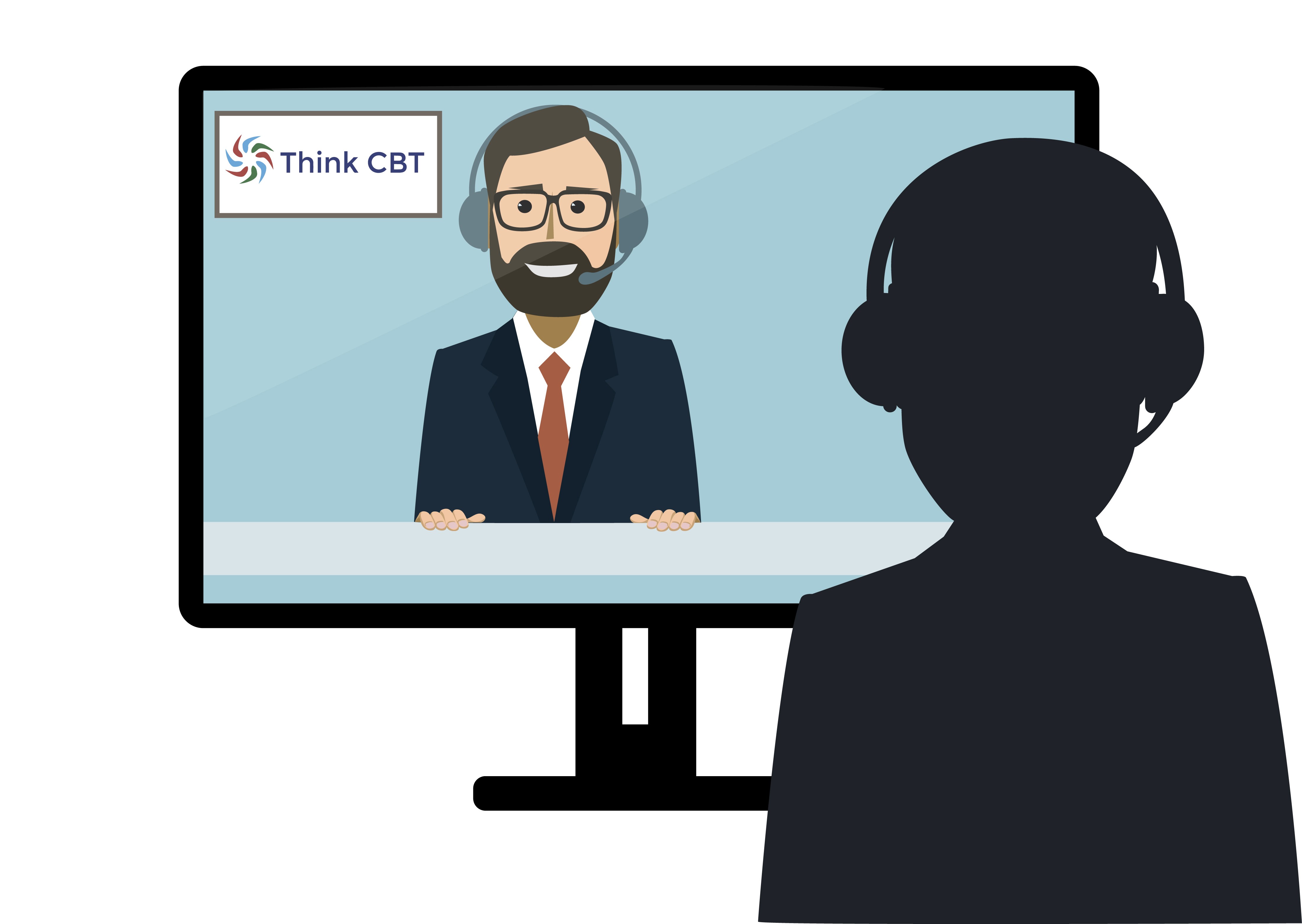 We have been delivering online video based CBT across Europe for over 10 years. We have English and European clients in Amsterdam, Paris, Rome, Geneva, Berlin, Munich, Brussels, Copenhagen, Helsinki, Lisbon and Luxembourg, Stockholm and Vienna. We support individuals and businesses across Europe. Email info@thinkcbt.com
We charge just €95 or £85 for online appointments across Europe. All appointments are delivered by fully qualified and BABCP-accredited CBT specialists from the UK. Appointments can be arranged within two working days, without the need for a medical or psychological referral. All enquiries are handled in strict confidentiality.
How Online CBT Works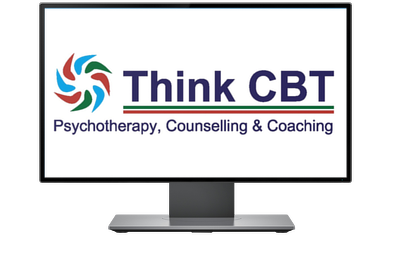 We offer a number of flexible online CBT options. CBT sessions are delivered via secure internet video calls, using screen sharing and an extensive range of CBT resources. This means that you can talk directly to your CBT therapist whilst using CBT material on screen and in real time. All you need is an internet connection, a computer or electronic device.
Why Choose Think CBT?
The latest research data clearly demonstrates that online Cognitive Behavioural Therapy is as effective as face to face CBT, with the added benefits of increased flexibility, convenience, portability and reduced costs. This means that you can work with one of our UK qualified CBT specialists from the comfort of your own home or office.
With so many International online platforms offering CBT, EMDR and Psychologist appointments, it's often difficult to know who you can trust. Unfortunately, these directories are not regulated and therapists credentials are not properly verified.
At Think CBT all of our therapists are specifically trained and qualified in CBT to a Masters-Doctoral level and hold full BABCP accreditation. Our EMDR Consultants have qualified at level 3, which is the highest recognised level for Eye Movement Desensitisation and Reprocessing. Our Clinical and Counselling Psychologists hold full HCPC registration.
To work with a trusted and established psychological service that is committed to upholding the highest standards of clinical practice, contact us via the appointments booking form on this page or at info@thinkcbt.com
Recommended Online Tests for Depression and Anxiety
The following psychological tests can provide helpful information for individuals seeking online Cognitive Behavioural Therapy. You can show the results from these assessments to your GP or another psychological health professional:
Please note: Data generated from these tests is not stored or shared with any other party. We will never use personal data for research or marketing purposes and our data control processes comply with the General Data Protection Regulations (GDPR). Whilst every effort is made to ensure that our system is securely encrypted, email is not a secure means of communication. Think CBT will therefore not accept liability for loss or theft of personal data where any individual chooses to transmit or receive information via email.
Always consult a qualified health professional such as your GP or local emergency services if you feel at risk or if you are concerned for your safety.
The Think CBT Workbook for Our European Clients
We have made a free copy of our CBT workbook freely available to European visitors to this page. To get a free copy of the 90 page Think CBT Workbook and Skills Primer, click on the download button and save the PDF document to your personal drive or device. The free version of the Think CBT Workbook is presented as a static PDF, so that you can read the document on your device and print worksheets to complete by hand.
In return for a free copy of the workbook, please help us to promote best practice in CBT by sharing this page or linking back to your website or social media profile.
To find out more about arranging some online CBT via video link, call us on +44 1732 808 626 or email info@thinkcbt.com