Cognitive Behavioural Therapy – CBT for Individuals and Couples in Reading Berkshire
Welcome to our Reading Cognitive Behavioural Therapy team page. On this page you will find reliable information about CBT treatment options in the Reading area, profiles for our Reading Cognitive Behavioural Therapy team members, free online psychological assessments and CBT resources.
If you live or work in the Reading area you can organise private Cognitive Behavioural Therapy with a member of our Reading CBT team. We can provide Cognitive Behavioural Therapy for individuals and couples from our therapy rooms in central Reading and online using video connection. Our Cognitive Behavioural Psychotherapists are fully qualified and professionally accredited by the British Association of Behavioural and Cognitive Psychotherapy (BABCP), which sets the recognised UK standard of excellence for CBT practice. To book an appointment with Edward, Kam, taf or Anjali complete the simple contact form on this page, email appointments@thinkcbt.com or call +4 4 1732 808626.
What Can CBT Help With?
In addition to problems with anxiety and depression, we treat a wide range of specialist psychological conditions including, Body Focused Repetitive Behaviours, Chronic Pain, Eating Disorders, Panic Disorder, OCD, Social Anxiety and Trauma. We specialise in CBT for adults, children and older people, supporting individuals in their personal lives, at work and with relationship problems. If you are looking for BABCP accredited CBT for a mental health problem in Reading or the wider Berkshire area, contact our team to organise an informal call via appointments@thinkcbt.com
Online CBT from Reading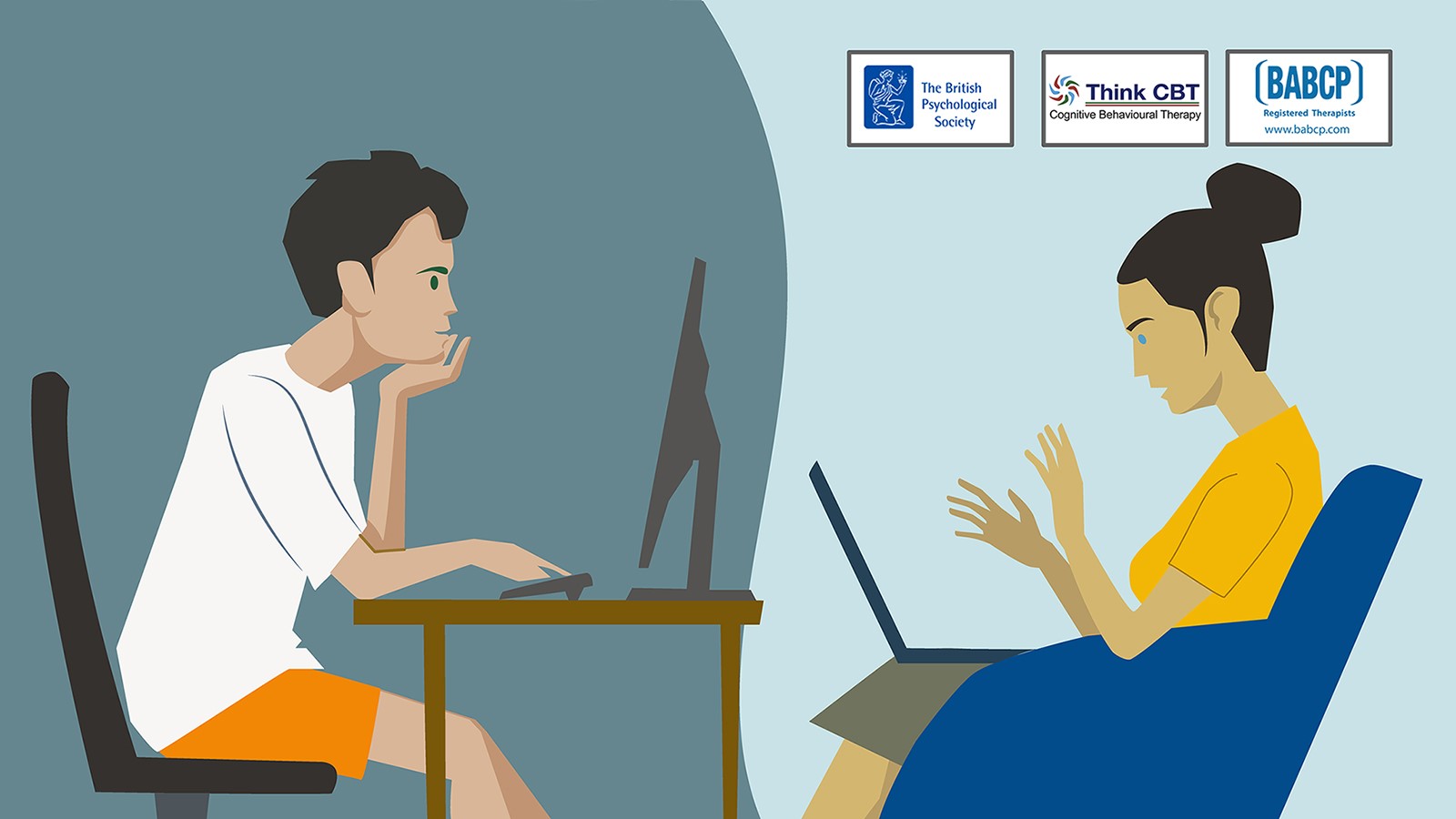 Online CBT provides high quality CBT from the comfort and security of your own home or workplace. As there are no geographical constraints, you can book a video appointment with a member of our Reading team or choose a CBT therapist from our wider group of over 180 Cognitive Behavioural Therapists. complete the appointments form.
Search for a CBT Outside the Reading Area
You can enter your postcode in the box provided below to search for a BABCP accredited Cognitive Behavioural Therapist. Every member of our team provides online video-based therapy in addition to their standard face-to-face CBT clinics. If you need help choosing a Reading Cognitive Behavioural Therapist to meet your own personal requirements, then just call our office and we will guide you through the process. It just takes a couple of minutes to organise and we can usually provide appointments within a few days of your enquiry.
Our CBT Therapists in Reading Berkshire
How Much does CBT Cost in Reading?
As we are not an agency or directory service, the money that you pay for specialist CBT goes directly to your Cognitive Behavioural Psychotherapist without commission charges. All of our therapists are quality assured as CBT experts and you will only work with a member of our own Reading or uk-wide online team..
Online Couples CBT in Reading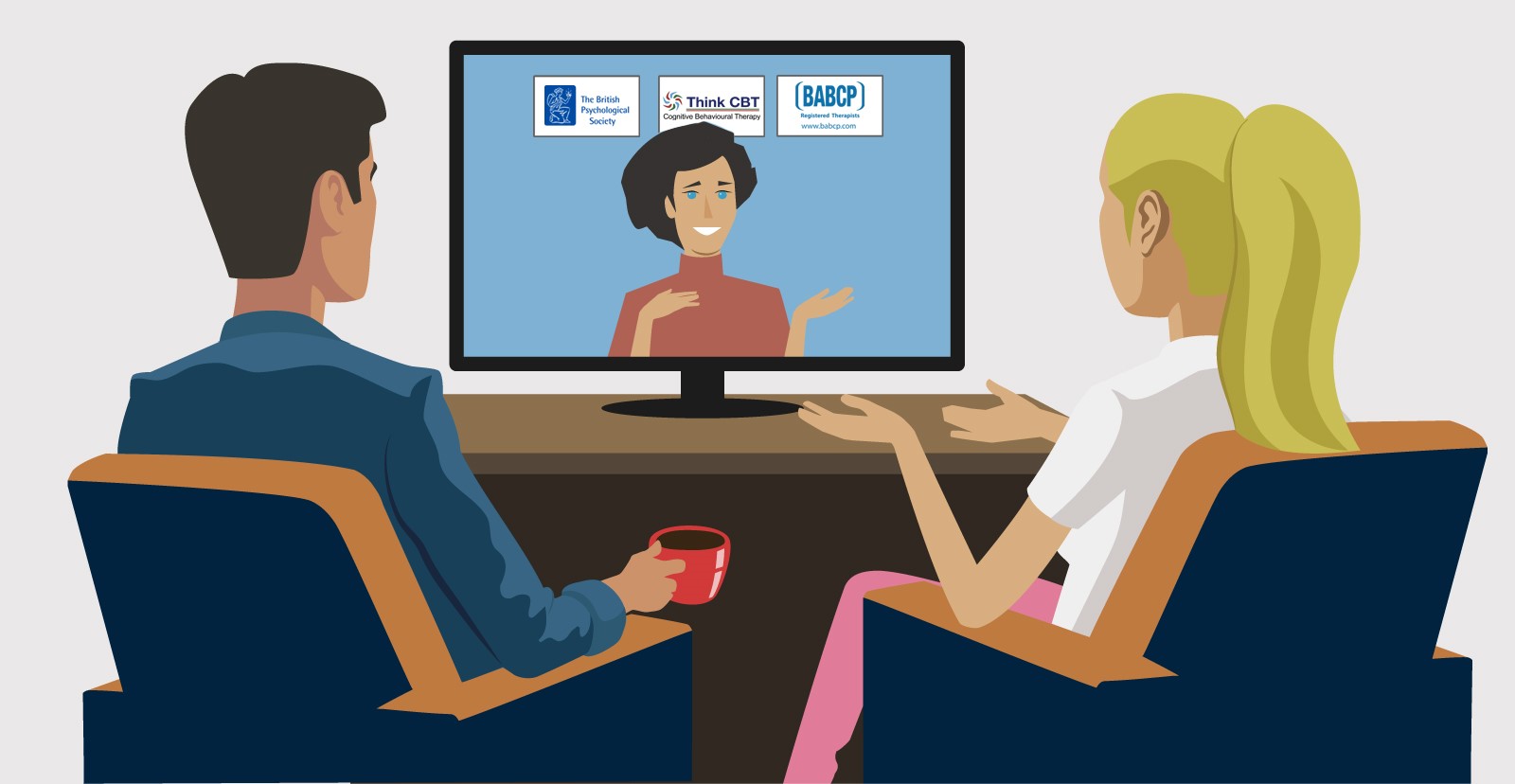 If the additional pressures of the lockdown period has lead to stress of conflict in your relationship, you can arrange couples Cognitive Behavioural Therapy with a member of our Reading team or one of our UK-wide couples and relationship specialists. To arrange an informal call email appointments@thinkcbt.com
A Free Copy of the Think CBT Workbook in Reading
Not everybody in the Reading or Berkshire area can access private CBT due to financial or time constraints. We have therefore made a free copy of our 90-page Cognitive Behavioural Therapy workbook available to clients visiting our Reading CBT page. To get your free copy of the Think CBT Workbook and Skills Primer, just click on the green button and save the pdf to your computer or electronic device. We will not ask for contact details or request your personal data. In return, please share our page via your social media feed or directly with other individuals in need of high quality CBT.
You can find detailed and reliable information about how CBT is used to treat a wide range of psychological problems by following the links at the bottom of this page. You can also take free online psychological assessments by visiting our psychological tests page. For help and advice on Cognitive Behavioural Therapy and other evidence-based psychological treatments in the Reading area, contact appointments@thinkcbt.com