Cognitive Behavioural Therapy – Private CBT and EMDR in Wolverhampton and the West Midlands
Wolverhampton like many other parts of the West Midlands has seen a significant increase in the number of individuals diagnosed with a depressive disorder or anxiety condition. This equates to approximately 24% of the adult population at an estimated economic cost of over £12 billion to the region. To support people living and working in the Wolverhampton area, we have opened two new private CBT clinics in Bath Avenue WV1 and Willenhall WV13. We also have a number of therapists based in the West Midlands providing CBT and EMDR online via video link.
As a specialist psychological service, we provide Cognitive Behavioural Therapy (CBT) and Eye Movement Desensitisation and Reprocessing (EMDR) from our therapy rooms in Wolverhampton. We provide support for a wide range of common mental health problems including Anxiety, Depression, Grief & Bereavement, Health Anxiety, OCD, Panic Attacks, PTSD, Social anxiety and low self-esteem. We also provide specialist support for Bipolar Disorder, Eating Disorders and Perinatal Depression. If you are looking for specialist CBT or EMDR in the Wolverhampton area, you can reach our team by completing the simple contact form on this page or by emailing appointments@thinkcbt.com.  
Our Wolverhampton CBT Team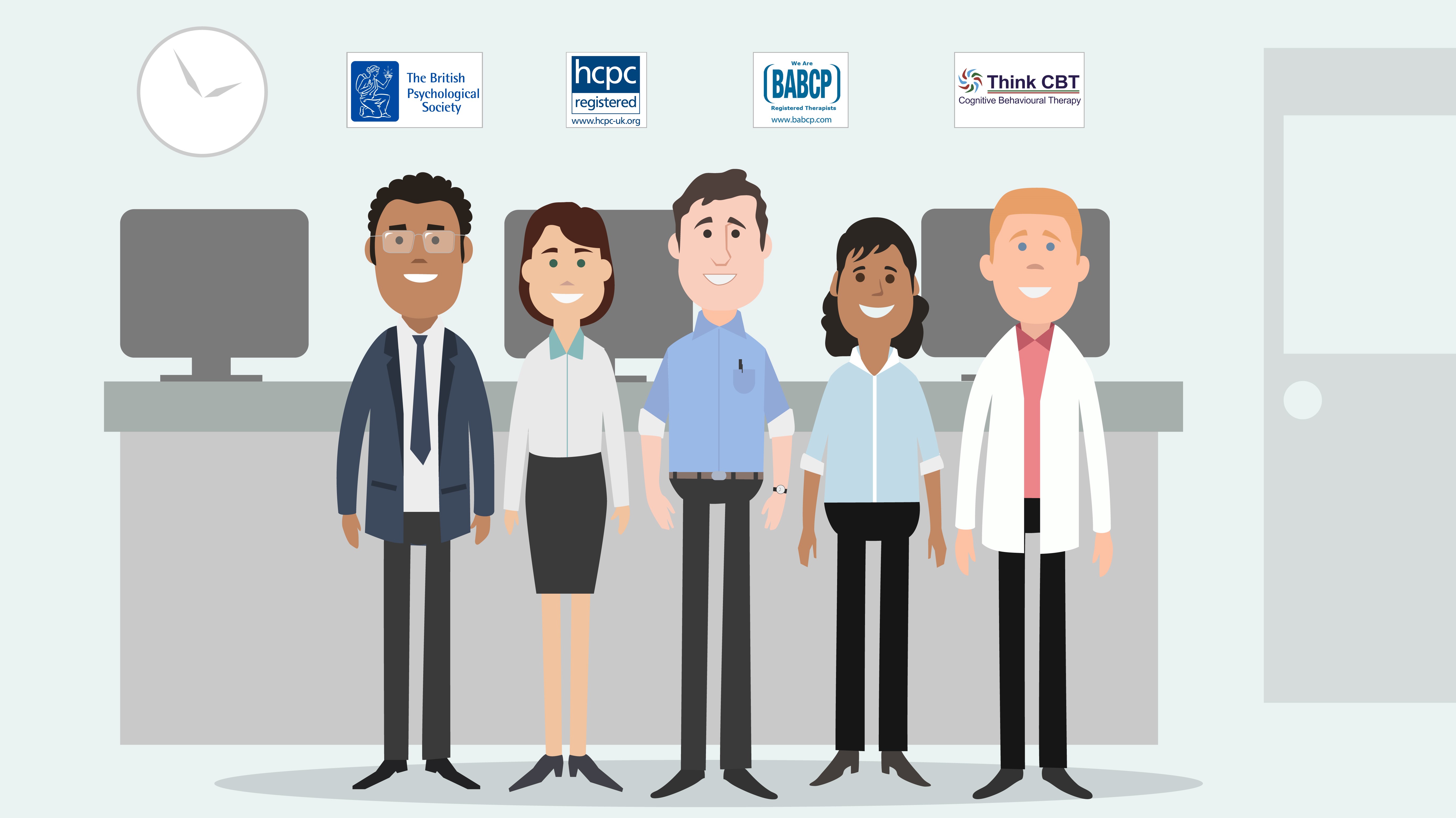 Our Wolverhampton Cognitive Behavioural Psychotherapists are fully qualified and professionally accredited by the British Association of Behavioural and Cognitive Psychotherapy. This sets the UK standard of excellence for CBT. Our EMDR practitioners have also completed advanced level 3 training in Eye Movement Desensitisation and Re-processing.
Quality Assurance for Our Wolverhampton CBT Practice
There are individuals and agencies offering CBT and EMDR in the Wolverhampton area without checking or assuring therapist qualifications and experience. At Think CBT all of our Cognitive Behavioural Therapists have completed Masters level specialist training in CBT and achieved full accreditation with the BABCP. Although it's confusing, the similarly sounding "BACP" does not register or accredit CBT specialists. This is a general counselling organisation. You can check the accreditation status of any CBT therapist via the UK's CBT Register. or by visiting the UK independent register for CBT specialists and psychologists. CBT end EMDR are highly specialised clinical approaches, so it's always important to check the qualifications and experience of your therapist.


Online CBT and EMDR from Wolverhampton and the West Midlands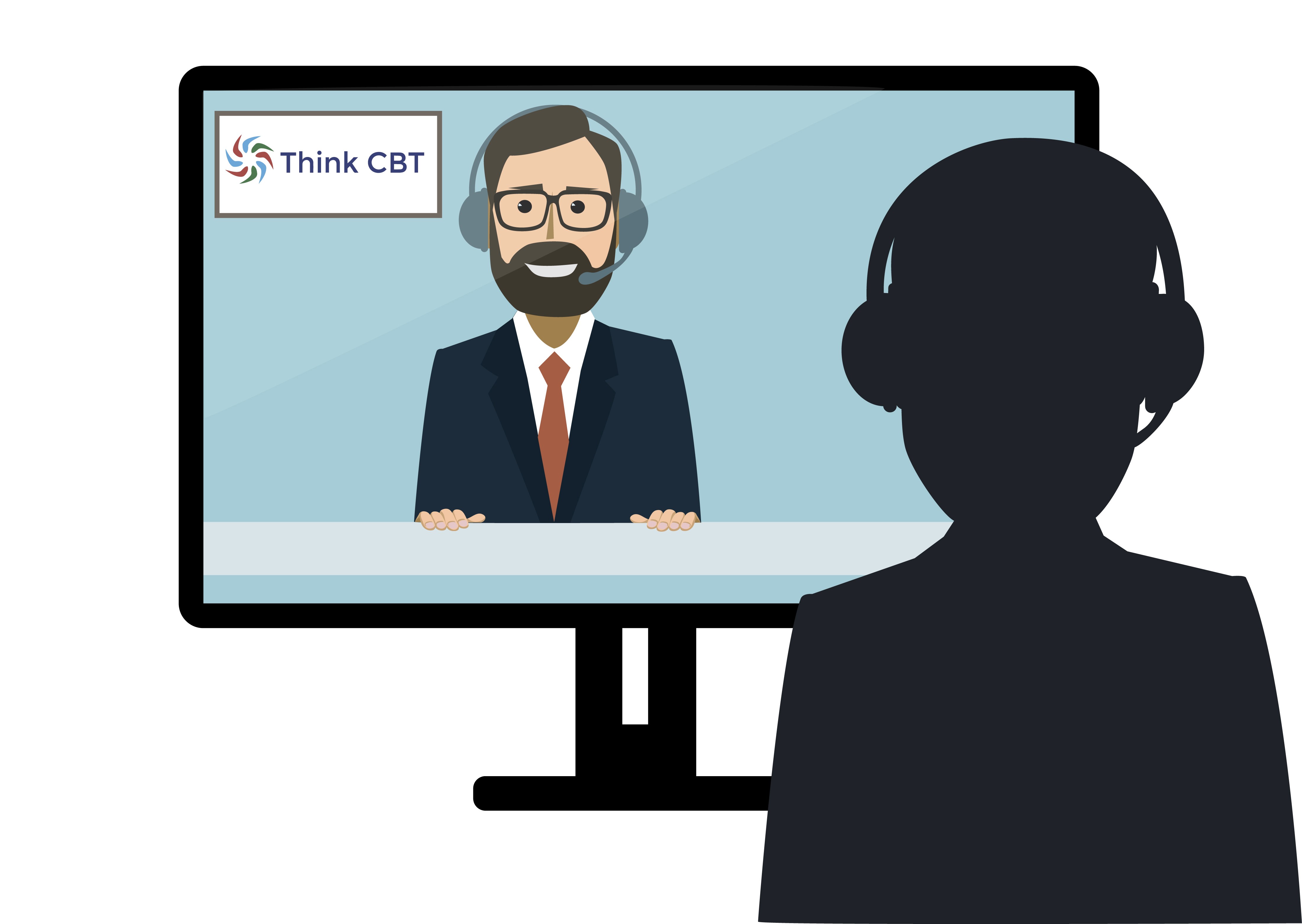 We can deliver Cognitive Behaviour Therapy and EMDR online via video link. The process works in the same way as face-to-face therapy, without the inconvenience of travelling to appointments. Video-based therapy has been normalised through the Covid lockdown and the research data demonstrates that online CBT and EMDR are highly effective. To book anonline appointment, just complete the simple appointment form on this page.
Featured Therapists in Wolverhampton and UK wide
Search for Our CBT Therapist by Postcode
If you are looking for CBT or EMDR outside of the Wolverhampton area, you can enter your postcode and search our therapists by geographical area. This can also be helpful if you want to organise therapy for a family member living, working or studying in a different part of the UK. Remember that if therapy is delivered online, the geographical location of the therapist is not a limiting factor.
 Cognitive Behavioural Therapy Charges in the Wolverhampton Area
Engaging in Private CBT or EMDR is a significant investment in your psychological health. It's therefore important that you work with a recognised professional with the relevant qualifications, skills and experience. we charge £85 for a daytime 60 minute CBT appointment. EMD our sessions are longer and duration and cost £95 per session. unlike many of the larger commercially orientated CBT clinics, the money you pay for therapy goes directly to the therapist without hidden charges or commission.
A Free Copy of the Think CBT Workbook for our Clients in Wolverhampton
We recognise that there are many people living and working in Wolverhampton who cannot access private therapy. We have therefore decided to make our well-known CBT self-help manual freely available as a PDF download. This can be used for personal development or to support NHS based Cognitive Behavioural Therapy. There is no hidden catch with this download. We won't ask for your personal data or contact information, as we take privacy and confidentiality very seriously. In return for a free copy of our CBT workbook, please share our page with family, friends and colleagues.
You can find information about a wide range of psychological problems, free online tests and CBT resources in the menu at the bottom of this page. If you need help identifying a therapist, advice on therapy options or help navigating the website, please contact us via appointments@thinkcbt.com