Cognitive Behavioural Therapy - CBT & Counselling in Sevenoaks Kent
We provide short and long-term Cognitive Behavioural Therapy (CBT), Counselling and Psychotherapy from our private offices located at 16 Wealden Place, Sevenoaks Kent TN13 3QQ. We are situated within walking distance of Sevenoaks and Bat & Ball railway stations and only five minutes drive from junction five of the M25. This provides our clients with easy access to independent and affordable CBT and counselling services with one of our BABCP accredited Cognitive Behavioural Therapists. If you want to talk to a CBT expert about booking a Cognitive Behavioural Therapy appointment in Sevenoaks or via online video link, contact us on 01732 808 626, email info@thinkcbt.com or complete the simple contact form on this page.
How Can I Undertake CBT During the Coronavirus Lockdown?
We are providing online CBT via video link during the lockdown period. This works in the same way as face-to-face appointments and the same CBT tools, techniques and resources are used to support the therapy process. Online CBT appointments can be arranged on a flexible basis to meet your needs and you can choose from over 100 qualified and accredited CBT experts. To discuss online or telephone-based CBT, send a message via our contact form and we will call you back to explain how the process works.
We charge just £75 for an appointment with a BABCP accredited CBT specialist in Sevenoaks Kent. Unlike many other independent CBT providers, the money you pay goes directly to your therapist without sub-contracting or agency commission. Whilst you will find underqualified counsellors offering CBT on therapy directories, you can trust that our CBT specialist are fully qualified and professionally accredited.
The Sevenoaks Cognitive Behavioural Therapy Team
Our Sevenoaks CBT practice is led by William Phillips our principle Cognitive Behavioural Psychotherapist and EMDR specialist. William has extensive experience in the treatment of the full range of anxiety conditions and problems with clinical depression. In addition to full accreditation as a CBT expert, William is also trained in Acceptance and Commitment Therapy (ACT), Dialectical Behaviour Therapy (DBT), Eye Movement Desensitisation and Reprocessing (EMDR), Systemic Psychotherapy, Mindfulness and clinical hypnosis.
Each member of the Sevenoaks Cognitive Behavioural Therapy team has Masters level CBT qualifications and full accreditation with the British Association of Behavioural and Cognitive Psychotherapy (BABCP). This means we have demonstrated The UK gold standard in the practice of CBT. Whilst there are other private therapists and counsellors offering CBT in and nearby Sevenoaks, we are the only fully qualified and BABCP accredited CBT clinic in the Sevenoaks area. To find out more about William, Joanna, Roman and Lyn, follow the links to the therapist profiles.
Whilst our main offices are in Sevenoaks, we also have CBT specialists in Maidstone, Tonbridge, Westerham. Sidcup, dartford, Bexley and Bromley. Our wider UK team includes over a hundred CBT and psychology specialists. All of our CBT specialists are selected for their clinical experience, qualifications and track record working within the NHS and in private practice. You can find out more about our wider team here.
Specialist CBT Services in Sevenoaks
We offer the only specialist independent CBT service for adults, adolescents and children in the Sevenoaks area. In addition to mainstream Cognitive Behavioural Therapy, we also provide Acceptance and Commitment Therapy (ACT), Dialectical Behaviour Therapy (DBT), Eye Movement Desensitisation and Reprocessing (EMDR), Clinical / Counselling Psychology and Systemic Psychotherapy for couples. We also hold specialist child and adolescent CBT clinics, CBT for older people and a sleep and chronic pain clinic.
What We Can Help With
We use Cognitive Behavioural Therapy and other evidence-based psychological interventions to support sustainable recovery and long-term changes across a wide range of emotional, psychological and behavioural problems. We have expertise in the treatment of Generalised Anxiety Disorder (GAD), Panic, OCD, Social Anxiety, PTSD, Health Anxiety, Eating Disorders, Insomnia, Chronic Pain, Specific Phobias, Depression, low self-esteem grief and relationship problems. Our Psychotherapists, Psychologists and Counsellors work with an individual specialisms and you can read more about the different problems that we can support by browsing the links at the bottom of this page.
Our Service Standards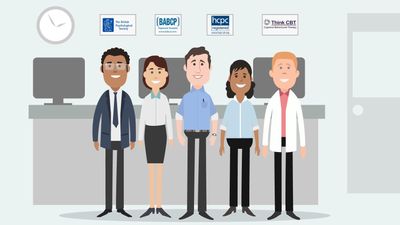 We are commited to providing access to independent and affordable CBT, Counselling and Psychotherapy services using only fully qualified, BABCP accredited and experienced CBT Psychotherapists. We work on a commercially ethical basis, which means that CBT appointments in Sevenoaks cost just £75 or £65 for online CBT. We don't have waiting lists, complicated application processes or unnecessary red-tape. Our clients are treated with discretion, confidentiality and respect and we will only work with you if we are confident that we can help.
If you are experiencing difficulties with an anxiety or mood problem, have concerns about work related stress, want to improve relationship issues or personal resilience, you can contact us to arrange a free and confidential telephone consultation before making a CBT appointment. We will offer objective and professional advice and we will only work with you if we are confident we can help. There is no redtape, referrals or waiting lists and we can usually book an appointment within a few days.
Think CBT is committed to providing access to affordable independent Cognitive Behavioural Therapy. Our aim is to support tangible improvements in the psychological health and well being of our clients, contributing to better lives worth changing for.

There are many psychotherapists and counsellors offering cognitive behavioural therapy. Always ensure that your therapist is professionally accredited with the British Association of Behavioural and Cognitive Psychotherapy (BABCP).
Cognitive Behavioural Therapy (CBT) in Sevenoaks Kent | Psychotherapy and Counselling in London SE1 | CBT in Westerham and Tunbridge Wells | Counselling and Psychotherapy in Folkestone and Canterbury | Cognitive Behaviour Therapy in Maidstone and Kingshill Kent | CBT and Counselling across Surrey and Sussex.