Cognitive Behavioural Therapy – CBT and EMDR in Sevenoaks Kent
Welcome to our Sevenoaks CBT page: If you are looking for a Cognitive Behavioural Therapy specialists in Sevenoaks, we can help. We provide short and long-term Cognitive Behavioural Therapy, Counselling Psychology and EMDR from our offices in Sevenoaks and across Kent.
We are based in Suite E, 52 High Street, Sevenoaks, Kent TN13 1JG. Our offices are within walking distance of Sevenoaks and Bat & Ball railway stations and just five minutes drive from junction 5 of the M25. We treat a wide range of psychological, behavioural and emotional problems and we are fully qualified and professionally accredited by the British Association of Behavioural and Cognitive Psychotherapy (BABCP).
Our Sevenoaks CBT Practice was established in 2012 and now includes eight CBT specialists with a number of core psychological disciplines. We have gained a trusted reputation for our clinical experience and skills with GP surgeries, psychiatrists and private clinics across the Sevenoaks area and we are recommended providers with all the major insurance companies.
If you want to book an appointment with a properly qualified and professionally accredited CBT specialist, you can complete the simple contact form on this page, call our Sevenoaks team on 01732 808626 or email appointments@thinkcbt.com
Your enquiry will be handled on a fast, professional and confidential basis and we can usually organise CBT appointments within a few days . We always start with an informal call and we only provide CBT therapy if we are confident that we can help. You can find out how our Sevenoaks CBT team treat a wide range of anxiety conditions and depressive disorders by following the links at the bottom of this page.
How to Check CBT Therapist Credentials in Sevenoaks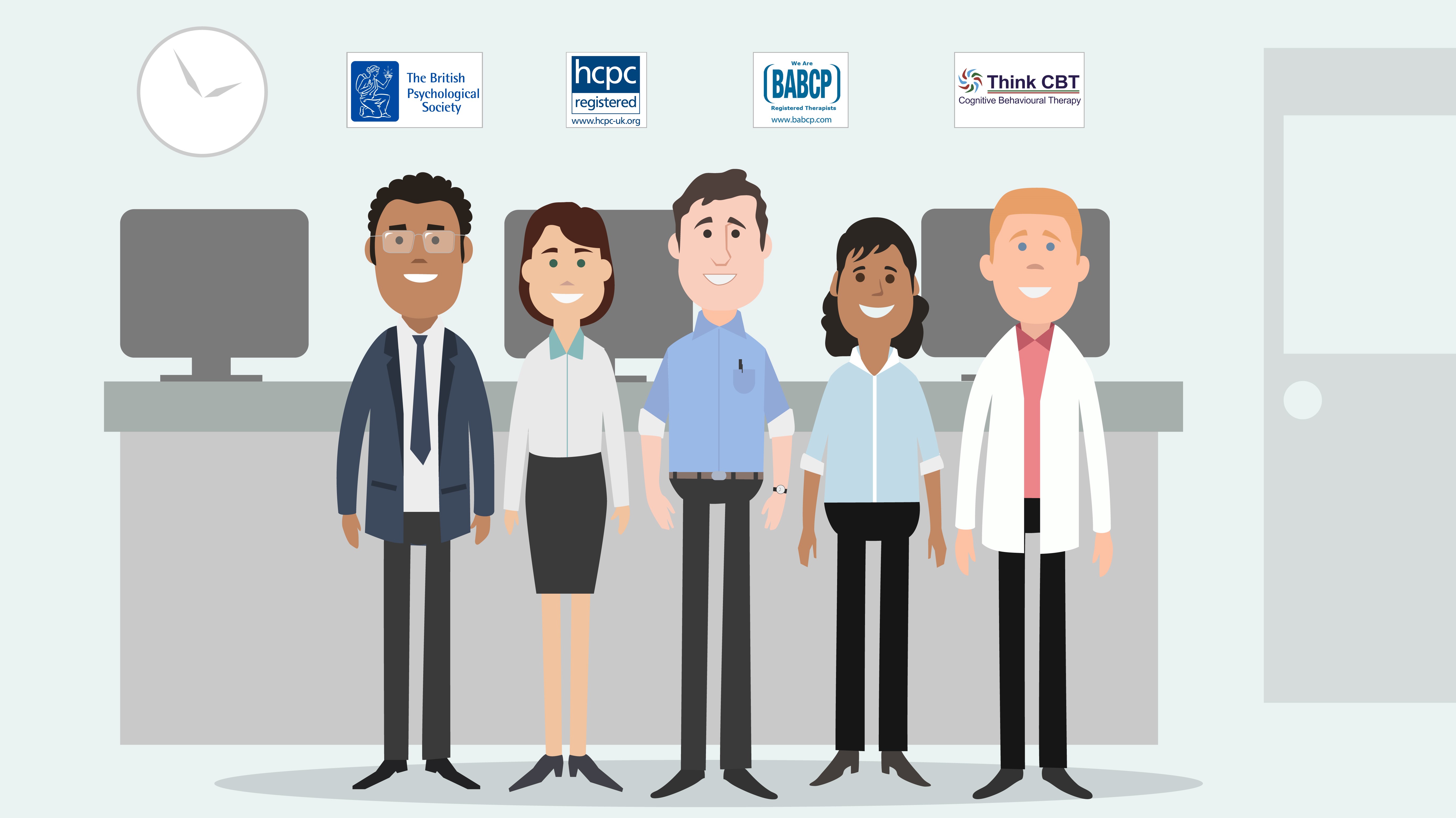 With so many counsellors and therapists offering CBT via online directories and websites, finding a properly qualified Cognitive Behaviour Therapist in the Sevenoaks area can be difficult. There are several therapists and counselling businesses offering CBT in Sevenoaks with basic or online training only.
The BABCP is the only officially acknowledged professional body for Cognitive Behavioural Therapy in the UK. BABCP accreditation is required if you wish to use medical insurance and it's the recognised professional standard for CBT therapists in the NHS.
At Think CBT our Cognitive Behavioural Psychotherapists and Psychologists have achieved Masters - Doctoral level qualifications in CBT and hold full accreditation with the BABCP and HCPC. This means that you will always work with a genuine CBT expert.
Although the term "Registered BACP" looks similar, this is actually a counselling organisation that does not recognise or accredit CBT practitioners. Cognitive Behavioural Therapy is a highly specialised approach that requires significant clinical training and experience to achieve BABCP accreditation standards.
If you want to check the accreditation status of your Sevenoaks CBT therapist, you can visit the UK CBT Register. If you are looking for a CBT therapist in the Sevenoaks area and their name is on this list, then you can be confident that they have achieved the BABCP quality assurance standard. You can also check the independent UK CBT Register to find BABCP accredited Cognitive Behavioural Therapist and HCPC registered psychologists. If you need help or advice to select the right therapist, you can call 01732 808626.
Online CBT in the Sevenoaks Area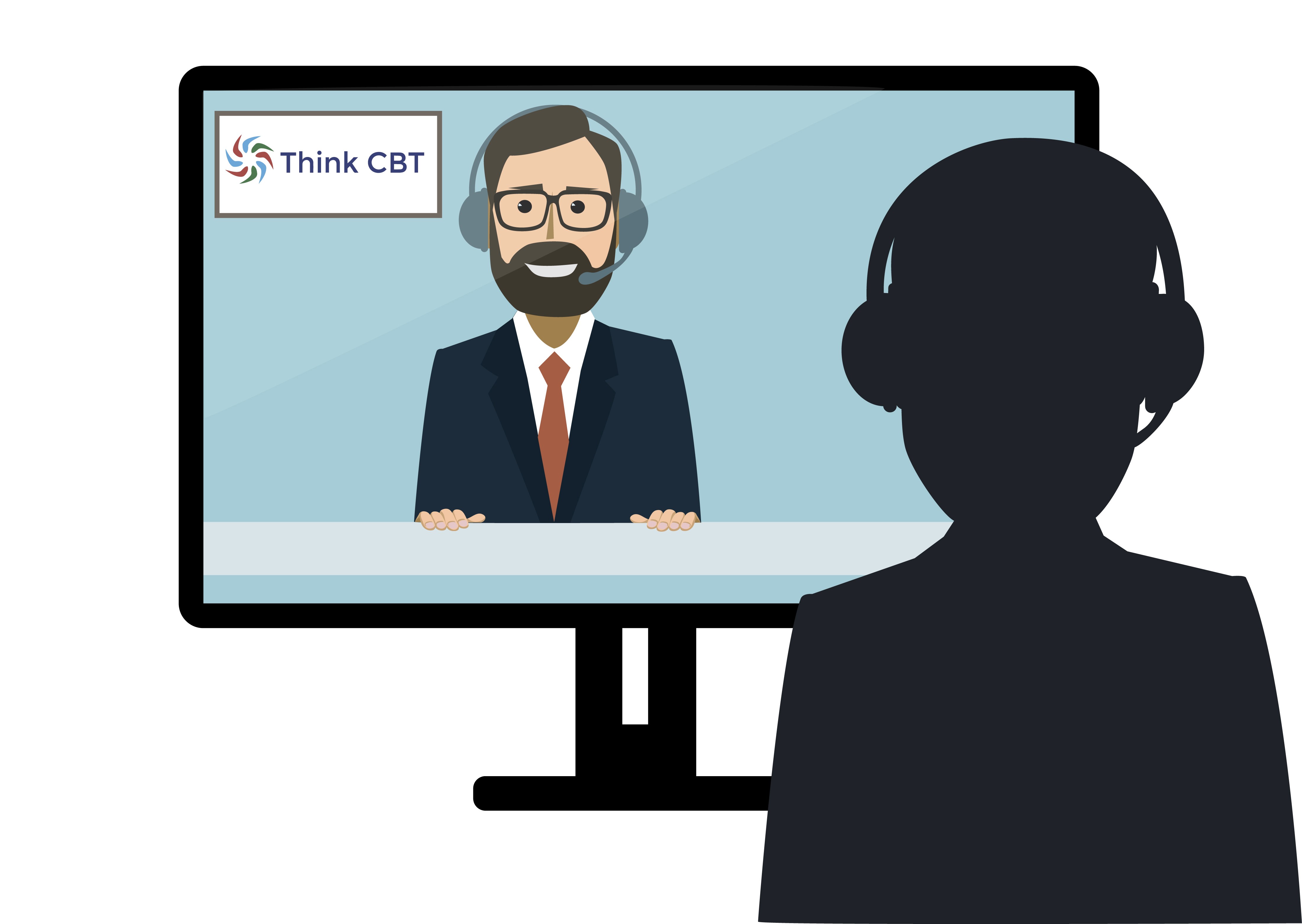 We provide online CBT via video link for people living and working in the Sevenoaks area. This works in the same way as face-to-face appointments and the same CBT tools and techniques are used to support the process. Online CBT appointments can be arranged on a flexible basis and because there are no geographical constraints, you can choose from our wider team of over 180 qualified CBT experts.
We charge £85 for an appointment with a BABCP accredited CBT specialist in Sevenoaks Kent. Unlike other CBT clinics, there are no hidden commission charges, so the money you pay goes directly to your therapist. You may find general counsellors offering CBT on therapy directories and other websites, without the relevant CBT training and qualifications. If you choose to work with a member of our Sevenoaks CBT team, you can be confident that you are working with a recognised CBT expert.
Our Sevenoaks Cognitive Behavioural Therapy Team
Our Sevenoaks CBT Practice is led by William Phillips our Principle Cognitive Behavioural Psychotherapist and EMDR specialist. William has extensive experience in the treatment of the full range of anxiety conditions and clinical depression. In addition to full accreditation as a CBT expert, William is also trained in Acceptance and Commitment Therapy (ACT), Dialectical Behaviour Therapy (DBT), CBT–E for eating disorders, Eye Movement Desensitisation and Reprocessing (EMDR), Systemic Psychotherapy, Mindfulness and Clinical Hypnotherapy.
Each member of the Sevenoaks CBT team has condition specific clinical training and we provide specialist support for Depression, Eating Disorders, GAD, Health Anxiety, Insomnia, OCD, Social Anxiety, Panic Disorder and PTSD. To see a full list of the psychological and emotional problems that we can work with, scroll to the bottom of the page and follow the relevant links.
Whilst there are other private therapists and counsellors offering CBT, we are the only specialist CBT clinic supporting adults and children in the Sevenoaks area. To find out more about William, Joanna, Roman, Lyn, Angela and Rhyanna, follow the links under the following therapist profiles.
Couples Cognitive Behavioural Therapy in Sevenoaks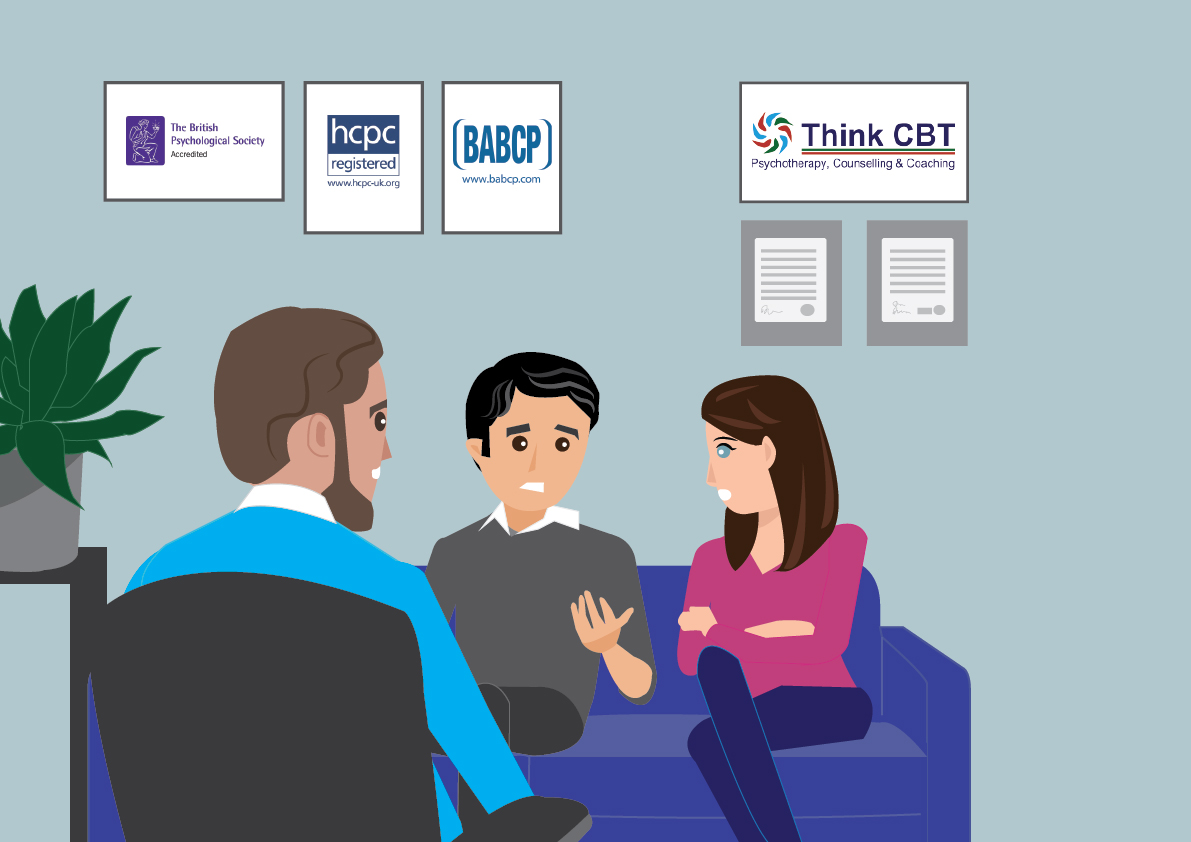 We provide couples Cognitive Behavioural Therapy from our consulting rooms in Sevenoaks and online via video link. if you are experiencing difficulties in your relationship you can book a couples CBT appointment by completing the appointments form on this page or by emailing our Sevenoaks office via appointments@thinkcbt.com
Couples Cognitive Behavioural Therapy Is a highly structured and practical approach to resolving relationship conflict, improving communication, challenging and changing unhelpful relationship behaviours and promotimg flexibility and emotional resilience. Couples CBT is different to other relationship therapy models. It encourages a collaborative and pragmatic approach to improving emotional awareness, changing negative behavioural patterns and strengthening communication skills. If you have had limited success with other forms of relationship therapy, couples CBT can help you and your partner to work together in a practical and constructive way.
EMDR In Sevenoaks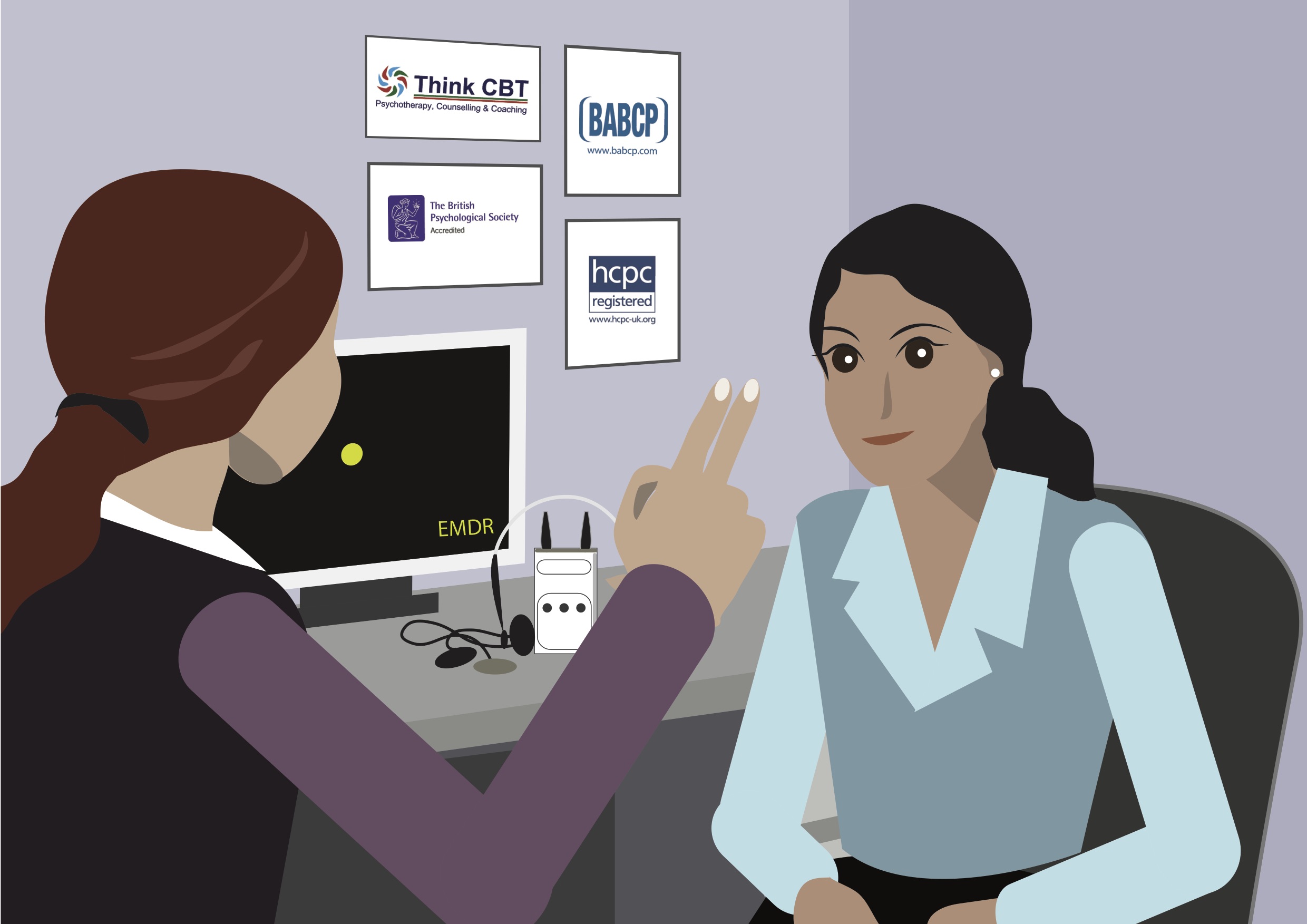 EMDR is approved by NICE as a clinically effective treatment for trauma and PTSD. The research data also shows that it can be effective across a range of anxiety conditions and depressive disorders. To find out more about EMDr follow this link. To book an EMDR appointment with a qualified specialist in Sevenoaks, complete the contact form on this page or call 01732 808626.
We provide Eye Movement Desensitisation and Reprocessing – EMDR in Sevenoaks and from a number of other locations in London and Kent. EMDR is a highly effective treatment for trauma related conditions, anxiety problems and low mood. EMDR is a highly specialised psychological intervention which should only be delivered by qualified clinicians who have completed a level 3 accredited EMDR program. At tThnk CBT we only employ fully qualified EMDR specialists. Always check that your therapist has completed full accredited training in EMDR particularly when working with trauma and PTSD.
What We Can Help With
We use Cognitive Behavioural Therapy and other evidence-based psychological interventions to support sustainable recovery and long-term changes across a wide range of emotional, psychological and behavioural problems. We have expertise in the treatment of Generalised Anxiety Disorder (GAD), Panic, OCD, Social Anxiety, PTSD, Health Anxiety, Eating Disorders, Insomnia, Chronic Pain, Specific Phobias, Depression, low self-esteem grief and relationship problems. Our Psychotherapists, Psychologists and Counsellors work with an individual specialisms and you can read more about the different problems that we can support by browsing the links at the bottom of this page.
Free Download for Sevenoaks Clients
As our main centre is in Sevenoaks Kent, we have made a free copy of our 90 page Think CBT Workbook and Skills Primer, freely available to members of the Sevenoaks community. Just click on the download button and save the PDF to your personal device. The free version of the Think CBT Workbook is presented as a static PDF, so that you can read the document on your computer or device and print worksheets to complete by hand.
In return for a free copy of the workbook, please help us to promote best practice in CBT by sharing this page or linking back to your website or social media profile.


Our Service Standards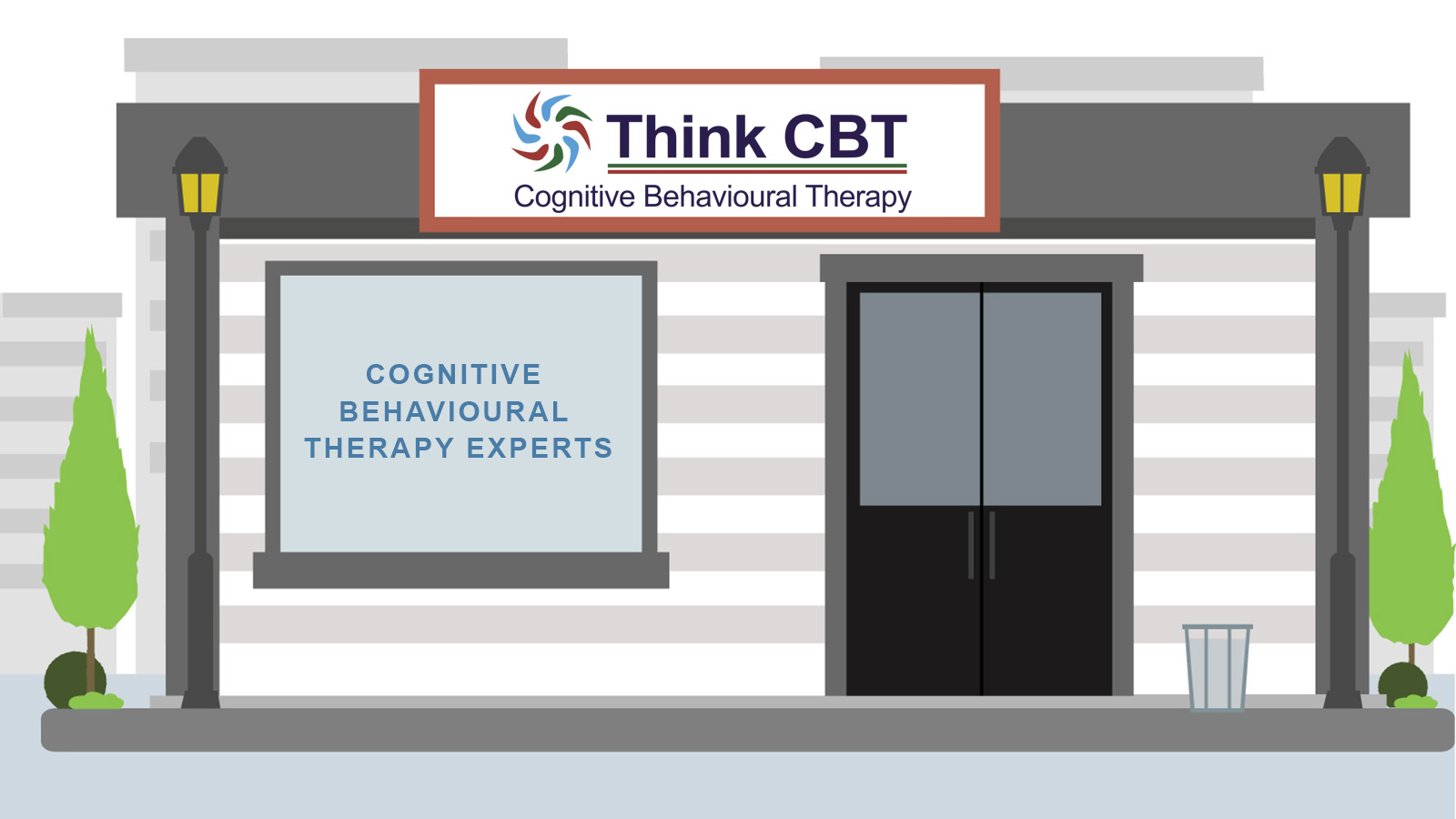 We are an ethical psychological service based in Sevenoaks. Our charges are 30%–50% lower than other private CBT specialists, as we don't incorporate commission or agency fees. You pay a fair rate for BABCP accredited CBT and the therapist receives the full rate for their work.
We don't have CBT waiting lists, complicated application processes or unnecessary paperwork. Our clients are treated with discretion, confidentiality and respect and we will only work with you if we are confident that we can help. If you are suffering with an anxiety or mood disorder, experiencing work related stress, want to improve relationship issues or build emotional resilience, you can contact us to arrange a free and confidential telephone consultation before making your first CBT appointment. We can usually book an appointment within a few days. To book an informal and confidential call with a member of our Sevenoaks CBT team, call (01732) 808626 or email appointments@thimkcbt.com