Cognitive Behavioural Therapy – CBT in Preston Lancashire and Online by Video Link
We provide specialist Cognitive Behavioural Therapy - CBT from our offices in Preston Lancashire and online using ZOOM, Skype or Facetime. Our Preston CBT Service is jointly led by Jo Hicks and Lucy Conroy, Jo and Lucy join the wider Think CBT team as experienced BABCP accredited Cognitive Behavioural Psychotherapists working across the full range of anxiety conditions and mood disorders.
You can Book an appointment with Jo or Lucy by following the links to their CBT profiles Pages shown below. We always start with an informal call to check that Cognitive Behavioural Therapy is right for you before organising your first CBT appointment. The process is fast and straightforward and there are no waiting lists. For help email appointments@thinkcbt.com
This is what we offer
Appointments with experienced and BABCP accredited CBT specialists.

Free psychometric assessment as part of the initial appointment process.

Access to the latest CBT techniques and clinical interventions.

A CBT therapy plan with clear goals and timescales.

A free copy of our interactive 90 page CBT workbook.

A personalised lapse prevention plan at the end of the therapy process.
Most importantly, when you work with a member of our Preston team, you can be sure that you are working with a recognised Cognitive Behavioural Therapy specialist. Every member of the think CBT team has been professionally vetted and achieved the recognised accreditation standard in CBT laid down by the British Association of Behavioural and Cognitive Psychotherapy (BABCP).
We do not employ general counsellors or therapists with limited CBT training. BABCP accreditation means that your CBT specialist is specifically qualified in CBT to a Masters degree level or higher. It also means that they have demonstrated professional competency through observed CBT practice and clinical supervision.
Cognitive Behavioural Therapy Charges in Preston Lancashire
We are a commercially ethical psychological service, delivering the highest standards of clinical practice at an affordable price that reflects the value and expertise of our CBT specialists. We are not an agency or a directory service, so the money you pay will always go directly to the therapist providing your support. We are confident that you will not find equivalent CBT services for less in the Preston area.
Our Preston Cognitive Behavioural Therapists
Online CBT from Preston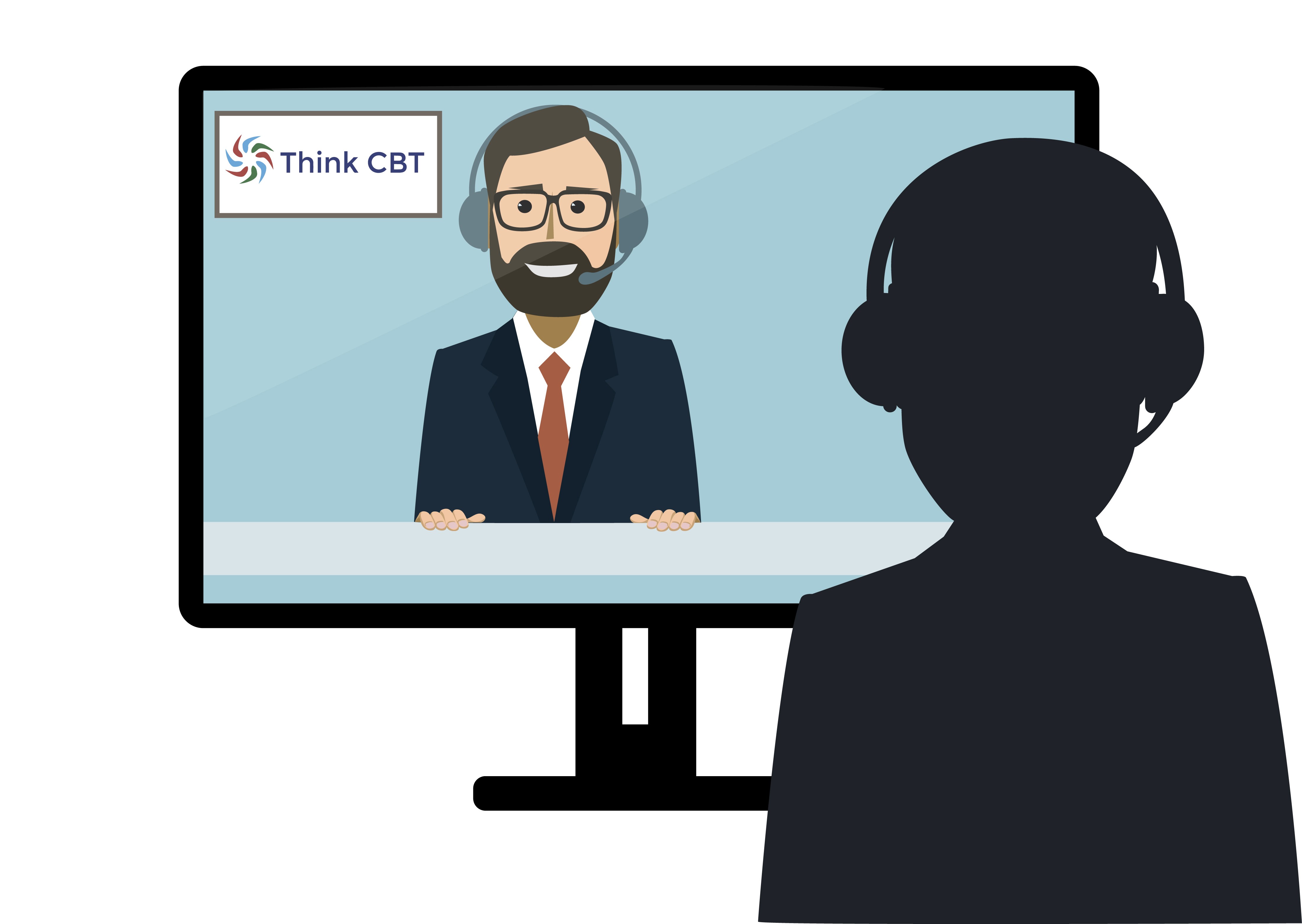 If you want the convenience and flexibility that online video based Cognitive Behavioural Therapy can provide, why not organise an online appointment with a member of our Preston team. You can also choose from our wider team of over 200 professionally recognised UK CBT experts. Just email appointments@thinkcbt.com or complete the contact form at the bottom of the page.
Search Our Wider UK Cognitive Behavioural Therapy Team
You can book online Cognitive Behavioural Therapy or organise face-to-face therapy for a member of your family from over 200 locations across the UK. To generate a shortlist of therapists from our specialist CBT team, just enter your details in the boxes below.
Why Choose Cognitive Behavioural Therapy?
Cognitive Behavioural Therapy is the NICE recommended treatment of choice for a wide range of anxiety conditions and mood disorders. This includes Generalised Anxiety Disorder, Clinical Depression, Eating Disorders, Health Anxiety, Low Self-esteem, OCD, Panic, PTSD, Relationship problems, Sleep Disorders and Social Anxiety. You can see a full list of the psychological conditions and emotional problems that we work with at the bottom of the page.
CBT is an evidence-based form of therapy, which means that there is published research demonstrating the effectiveness of Cognitive Behavioural Therapy in the treatment of psychological problems. The reason why CBT is so popular in the NHS and across the private therapy sector, is that it is fast, focused and highly effective. The success of CBT always depends upon the skills, experience and professional qualifications of the CBT therapist. The research shows that where Cognitive Behavioural Therapy has been delivered by therapists with limited CBT skills, the approach is less effective. Always check the professional credentials of your CBT therapist before committing to therapy. You can check the BABCP national register of accredited CBT therapists by following this link. Every member of the Think CBT team is on this register as a fully qualified and professionally accredited Cognitive Behavioural Psychotherapist.
Get a Free Copy of the Think CBT Workbook in Preston
We know that not everybody in the Preston area can access private Cognitive Behavioural Therapy. We have therefore made a free copy of our 90-page Cognitive Behavioural Therapy workbook available to clients visiting our Preston CBT page. To get your free copy of the Think CBT Workbook and Skills Primer, click the green button and save the pdf to your computer or electronic device. We will never request contact details or collect your personal data. In return, please share our Preston CBT page via social media or directly with colleagues, friends and family.
To read about the different conditions that can be treated using CBT, to browse our online psychological tests and free CBT resources, follow the links at the bottom of this page. To book an appointment or initial telephone consultation complete the appointment request form on this page or email appointments@thinkcbt.com