Cognitive Behavioural Therapy – CBT in and EMDR Appointments in Bexley and Sidcup
We provide specialist Cognitive Behavioural Therapy (CBT) and Eye Movement Desensitisation and Reprocessing (EMDR) from our comfortable consulting rooms in Bexley, Bexleyheath and Sidcup. CBT and EMDR provide highly effective treatments for common mental health problems including
Anxiety
,
Depression
,
Health Anxiety
,
OCD
,
Panic Disorder
and
PTSD
, as well as specialist conditions such as
Body Dysmorphic Disorder
,
Chronic Pain
and
Perinatal Depression
. If you want to organise CBT or EMDR with a member of our team in the Bexley area, contact us today to book a free initial telephone consultation before starting therapy.

Our Bexley CBT therapists are fully qualified to a master's level and hold professional accreditation with the British Association of Behavioural and Cognitive Psychotherapy. BABCP accreditation is the recognised UK standard of excellence in the clinical practice of Cognitive Behavioural Therapy.
Booking a Cognitive Behavioural Therapy appointment in the Bexley area is easy to do. You can complete the simple contact form on this page, email appointments@thinkcbt.com or call our therapy team on 01732 808 626.
Online CBT in the Bexley Area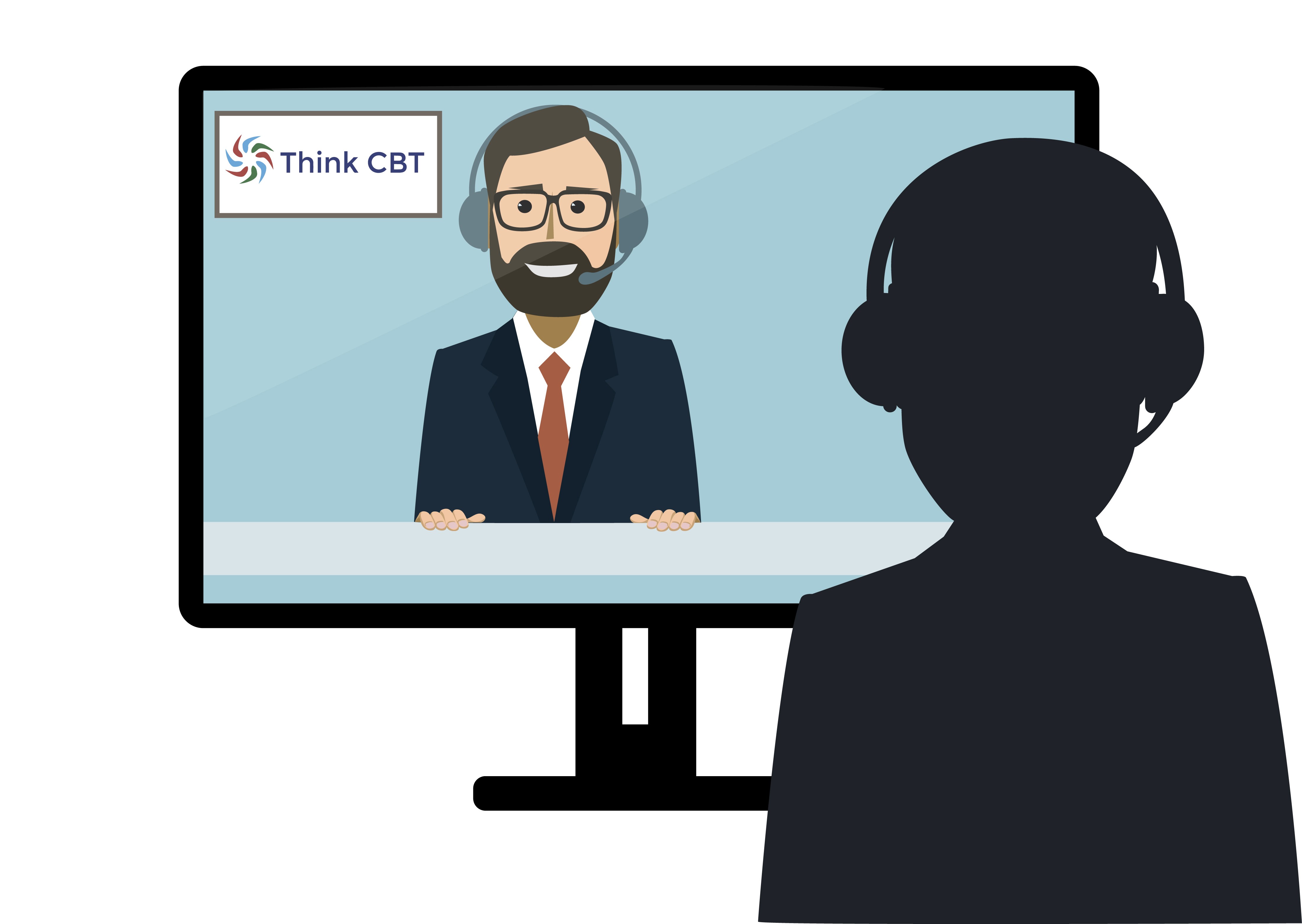 Online video based CBT can provide a convenient and flexible alternative to face-to-face therapy. you can organise an online appointment with a member of our Bexley team or choose a CBT therapist from our wider group of over 180 UK -based Cognitive Behavioural Therapists. For help with online CBT, email appointments@thinkcbt.com or call 01732 808626.
Find a CBT Therapist by Postcode
To search for a BABCP accredited Cognitive Behavioural Therapist outside the Bexley area, enter your full postcode in the search box provided below. Every member of our CBT team provides online video-based therapy in addition to their local CBT clinics. If you need help choosing a Bexley Cognitive Behavioural Therapist to meet your personal requirements, then just call our office and we will guide you through the process. It just takes a couple of minutes to organise and we can usually provide appointments within a few days of your enquiry.
Featured Therapists in Bexley and SurroundIng Areas
How Much Does CBT Cost in the Bexley Area?
We are committed to providing high quality private therapy at an affordable rate. Our costs are significantly lower than other specialist CBT clinics, as we do not apply hidden commission charges. You pay a fair rate for the therapy that you receive and your BABCP accredited therapist gets the full rate for the work that they do. We are also recognised with all of the major UK health insurance providers.
EMDR Therapy In the Bexley Area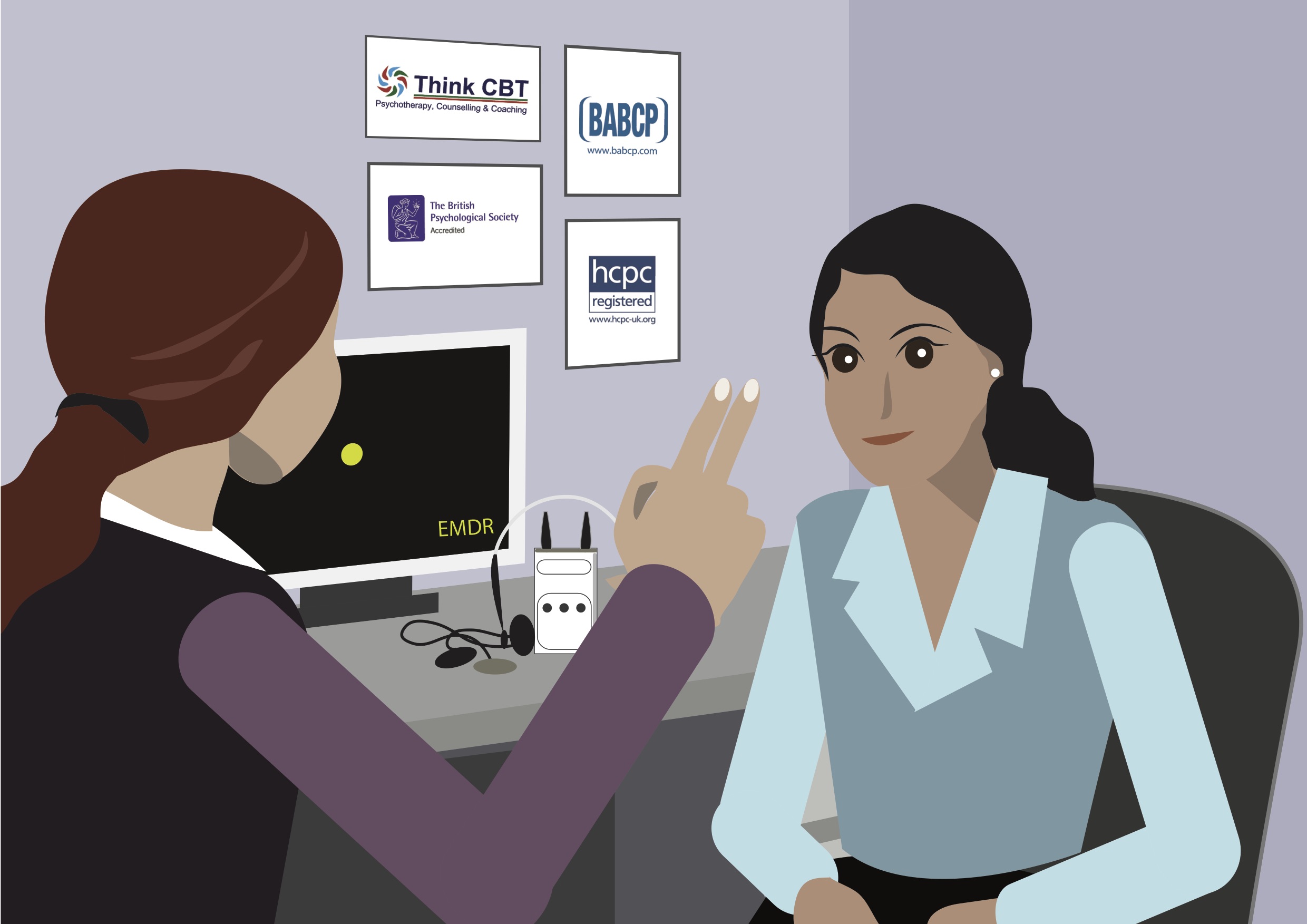 EMDR is a NICE recommended treatment for trauma and PTSD. The published research also shows that it can be clinically effective across a wide range of emotional, behavioural and psychological problems. To book an EMDR appointment with a qualified specialist in the Bexley area, complete the contact form on this page or call 01732 808626.
We offer Eye Movement Desensitisation and Reprocessing – EMDR in Bexley and from a number of other locations across London and Kent. EMDR is highly effective for trauma related conditions, anxiety problems and depression. EMDR is a specialised psychological treatment which should only be delivered by a fully qualified clinician with level 3 accredited EMDR certification. At Think CBT we only employ fully qualified EMDR specialists. Check that your therapist has completed full accredited training in EMDR particularly when working with trauma and PTSD.
Get the Think CBT Workbook in Bexley
Not everybody can access private CBT or EMDR and we know that NHS waiting lists can be very long. We have therefore made a free copy of our 90-page CBT workbook available to people visiting our Bexley CBT page. This cam be used to support self help or to augment brief CBT treatments provided via NSH commissioned services. To get your free copy of the Think CBT Workbook and Skills Primer, All you have to do is click on the green button and save the pdf to your chosen device. We will not ask for personal details or contact information. In return, we ask that you share our page with other individuals seeking high quality CBT and EMDR.
For reliable information about evidence-based psychological treatments for anxiety conditions and depressive disorders, follow the links at the bottom of the page. To get in contact to book an appointment, just use the blue buttons at the top of this page.