Online Cognitive Behavioural Therapy – CBT in Milton Keynes
We provide online Cognitive Behavioural Therapy for people living and working in Milton Keynes. We treat a wide range of emotional and behavioural problems including anxiety, panic attacks, depression, insomnia, OCD, PTSD and low self-esteem. If you are searching for online CBT for a mental health problem, complete the appointment request form on this page or email our team at appointments@thinkcbt.com
Online CBT from the Milton Keynes Area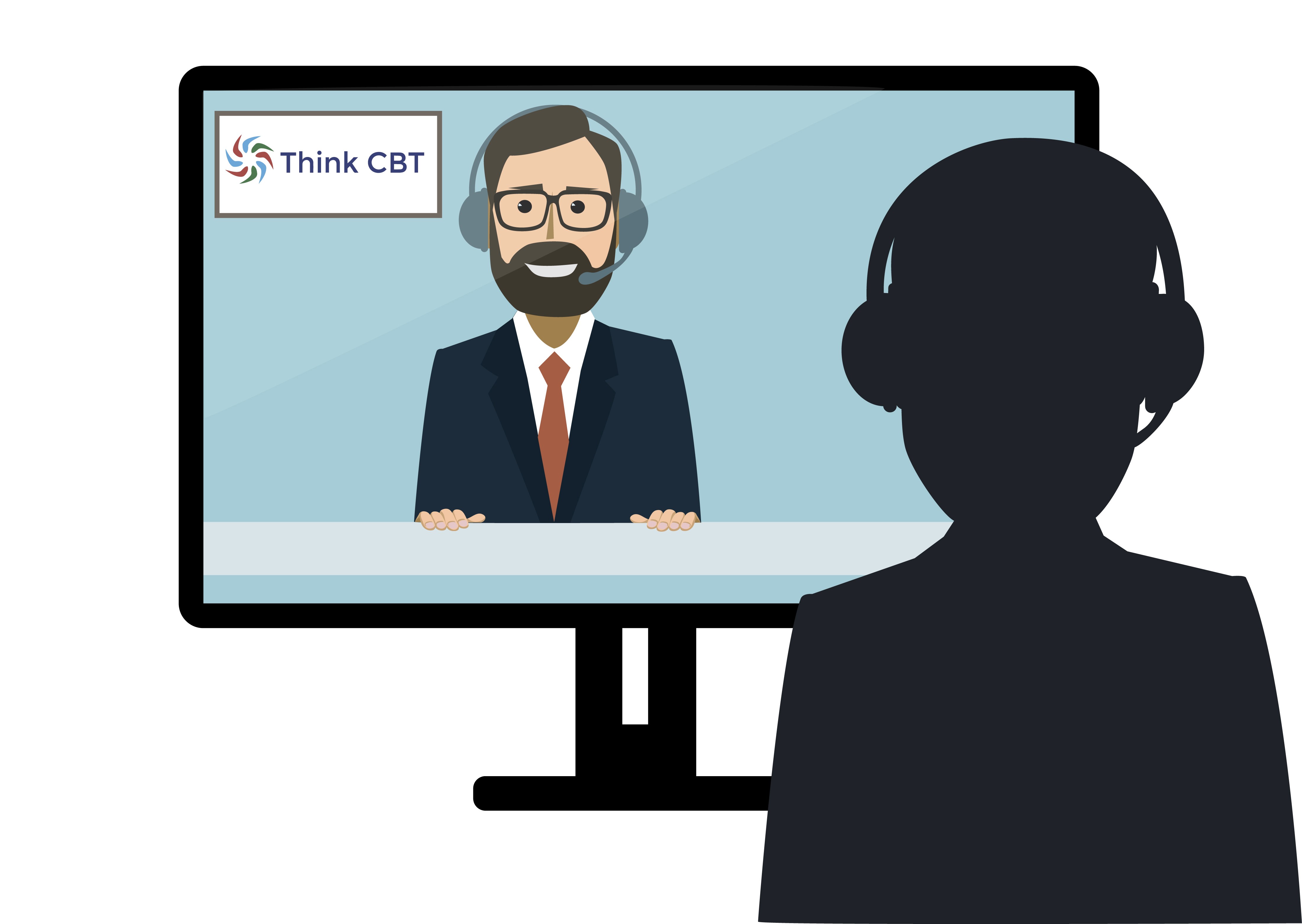 If you want the flexibility and ease of access that online video based CBT can provide, you can organise an online appointment from Milton Keynes with a member of our UK-wide CBT team. Our Cognitive Behavioural Therapists. Every member of our team is professionally accredited by the British Association of Behavioural and Cognitive Psychotherapy (BABCP).
Search for a CBT Therapist
You can arrange online CBT with any member of our specialist CBT team. Just enter your details in the form below to generate a shortlist of online Cognitive Behaviour Psychotherapists.
Our Price and Service Guarantee
Unlike many of the larger commercially focused CBT clinics, what you pay for therapy goes to the therapist providing the service. We do not incorporate commission charges into your fee. You pay a fair rate for professional CBT and the therapist receives the full rate for the work that they do. We believe this is important in securing a trusted and equitable arrangement between our therapists and our clients.
Free Download of the Think CBT Workbook for people in Milton Keynes
We have made a free copy of our 90-page CBT workbook available to clients visiting our Milton Keynes CBT page. To get your free copy of the new Think CBT Workbook and Skills Primer, just click on the green download button and save the pdf to your computer or electronic device. We will not ask for contact details or collect your personal data. In return, please share our page via your social media feed or directly with other individuals seeking high quality CBT.
To find out more about our approach to CBT, follow the links at the bottom of this page. You can also take a free online psychological assessment or explore our free CBT resources by following the links at the bottom of the page.
Milton Keynes MK9
0.2 miles from Milton Keynes, Buckinghamshire
Bedford, MK40
12.1 miles from Milton Keynes, Buckinghamshire
Bedford, MK40
13.3 miles from Milton Keynes, Buckinghamshire