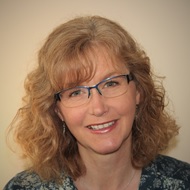 Current Availability
As I work only on line, I will try to be as flexible as possible re availability and timings. I welcome negotiation re this.
Locations
Loughborough, LE12
Professional Profile
My name is Lesley and I am a fully qualified BABCP accredited Cognitive Behavioural Therapist working with Think CBT. I am based in the East Midlands.
I offer CBT via online video link using ZOOM and Skype or other platform someone prefers. I offer sessions on weekdays and early evenings where needed.
I trained at the University of Nottingham in 2009/10 following which I worked for 10 years within the NHS primary care IAPT services as a High Intensity CBT Therapist. I moved from the NHS in 2019 to specialise in my own private practice, having been in the NHS in mental health services for 34 years. I have experience over this time of working on wards, day units and a Community Mental Health Team but the last twenty years, I had been working in primary care with GP's (IAPT and its predecessor) on what is generally termed 'common mental health problems'.
I have always found working with people with anxiety extremely rewarding – from 'worry (Generalised Anxiety disorder GAD) through Panic, Obsessional Compulsive Disorder (OCD), Specific Phobias, anxiety about feared health problems and distress about actual health problems, Post Traumatic Stress Disorder (PTSD), Social Anxiety, and things such as self-esteem difficulties that often manifest through anxiety and depression.
Additionally, I have a solid clinical background in a core health profession – Occupational Therapy (OT), in which I qualified 1985. As an OT I trained to work in all aspects of health care – physical and mental health. This means I have a sound knowledge of health problems that can cause or contribute to psychological distress – neurological and physiological illness, the impact of physical trauma and disability, and I often find that having a professional understanding of someone's physical health problems can be helpful, especially when we are working on the psychological knock- on effects of long term, painful or degenerative conditions.
I am expanding my skills and approach in CBT to undertake ongoing training and experience in Acceptance and Commitment therapy (ACT) a branch of CBT - and to incorporate Compassion Focused approaches into my work.
During my time in the NHS, I also trained in IPT – Interpersonal Psychotherapy and though my work now is CBT, being able to draw on other therapy ideas is always helpful.
CBT is an evidence-based therapy for psychological difficulties and I have a strong belief that people have a right to be fully informed about all aspects of their health care and the evidence about how and why treatments work. I encourage people to read the NICE guidelines for any treatments they are receiving, to question, to challenge and be an equal participant in therapy.
I hope I am perceived as warm, friendly, down to earth, compassionate and an advocate for you in facing whatever difficulties have brought you to therapy. My approach to therapy is collaborative – therapy is best undertaken as something we do together, a journey of exploration and discovery, not something I do 'to you'. Instead, a combination of your knowledge of your difficulties and strengths combined with my knowledge and expertise in CBT ideas and techniques.
I want to enable you to have the skills and courage to make changes that can not only address the 'here and now' problem but give you new ways of dealing with future stress – to be more resilient and mindful.
Specialisms
Chronic Pain
Depression
Generalised Anxiety Disorder
Health Anxiety
Low Self-esteem
OCD
Panic Disorder
Sleep Problems
Social Anxiety / Phobia
Work Related Stress
Therapies Offered
Acceptance and Commitment Therapy
CBT-I
Cognitive Behavioural Therapy
Compassion Focused Therapy
Accepted Payment Methods
Bank Transfer
Aviva
AXA
BUPA
CIGNA
Reserve an Appointment With Lesley Turnbull
Exact location provided on booking confirmation