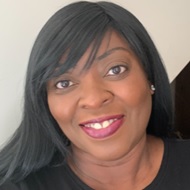 Cognitive Behavioural Therapist
BA (Hons), PGDip (CBT), EMDR, BABCP (Acced)
This therapist has no current availability. For help identifying another therapist, please follow this link, call +44 1732 80862 or email info@thinkcbt.com
Locations
11 Planetary House, Planetary Rd, Willenhall, Wolverhampton, WV13 3SW
Professional Profile
My name is Hayley and I am a fully qualified therapist in CBT, accredited with the British Association for Behavioural and Cognitive Psychotherapies (BABCP), working with Think CBT in Wolverhampton, WV13. I also provide CBT via Skype and video-link.
I am currently working in private practice. Prior to this, I worked as a Psychological Well-being Practitioner for six years and as a counsellor in a GP Practice prior to this.
During my career I have worked with a diverse range of people and cultures.
Currently I assess and treating using various interventions including Counselling, CBT and EMDR for Anxiety, PTSD, Trauma, OCD, Panic, Self-esteem, Relationship Problems, Social Anxiety, Depression and Loss. I have been in private practice since 2016.
I have completed several contracts within the NHS as a locum CBT Therapist since 2015 and I have had experience as an online therapist for the last three years.
I am able to work as part of a team, as well as autonomously, and understand the importance of professional boundaries.
I am a good listener which requires use of a non-judgemental approach. I am also used to maintaining my own caseload and making notes and creating, maintaining and closing case files. This is essential for monitoring, tracking and reviewing client progress.
I am hard working, loyal and passionate about my work, and strive to collaboratively provide the best individual solution for the client in order to enhance/improve quality of life/life skills. This can be to recover from trauma, anxiety, depression, stress, abuse etc.
Specialisms
Abuse
Anger
Anxiety
Body Dysmorphic Disorder
Claustrophobia
Depression
Grief / Bereavement
OCD
PTSD
Panic Disorder
Relationship Problems
Self-esteem Problems
Sleep Problems
Social Anxiety / Phobia
Specific Phobias
Work Related Stress
Therapies Offered
Acceptance and Commitment Therapy
Cognitive Behavioural Couples Therapy
Cognitive Behavioural Therapy
EMDR
Accepted Payment Methods
Bank Transfer
Organisational Funding
Reserve a £75 Appointment With Hayley Williamson
This therapist has no current availability. For help identifying another therapist, please follow this link, call +44 1732 80862 or email info@thinkcbt.com