Cognitive Behavioural Therapy – CBT in Kingston upon Thames and Online by Video Link
We are now providing Cognitive Behavioural Therapy for our clients in and near Kingston upon Thames. We work with a wide range of psychological, emotional and behavioural problems including generalised anxiety, panic disorder, social anxiety, sleep problems, trauma and depression.
Our Kingston upon Thames Cognitive Behavioural Psychotherapists have completed specialist postgraduate training in CBT and hold full accreditation with the British Association of Behavioural and Cognitive Psychotherapy (BABCP). This sets the recognised standard of excellence in in the clinical practice of Cognitive Behavioural Therapy.
Booking a Cognitive Behavioural Therapy appointment is fast and straight forward. You can contact our friendly office team to organise an appointment in Kingston upon Thames by completing the simple contact form on this page or by emailing info@thinkcbt.com.
Online CBT from Kingston upon Thames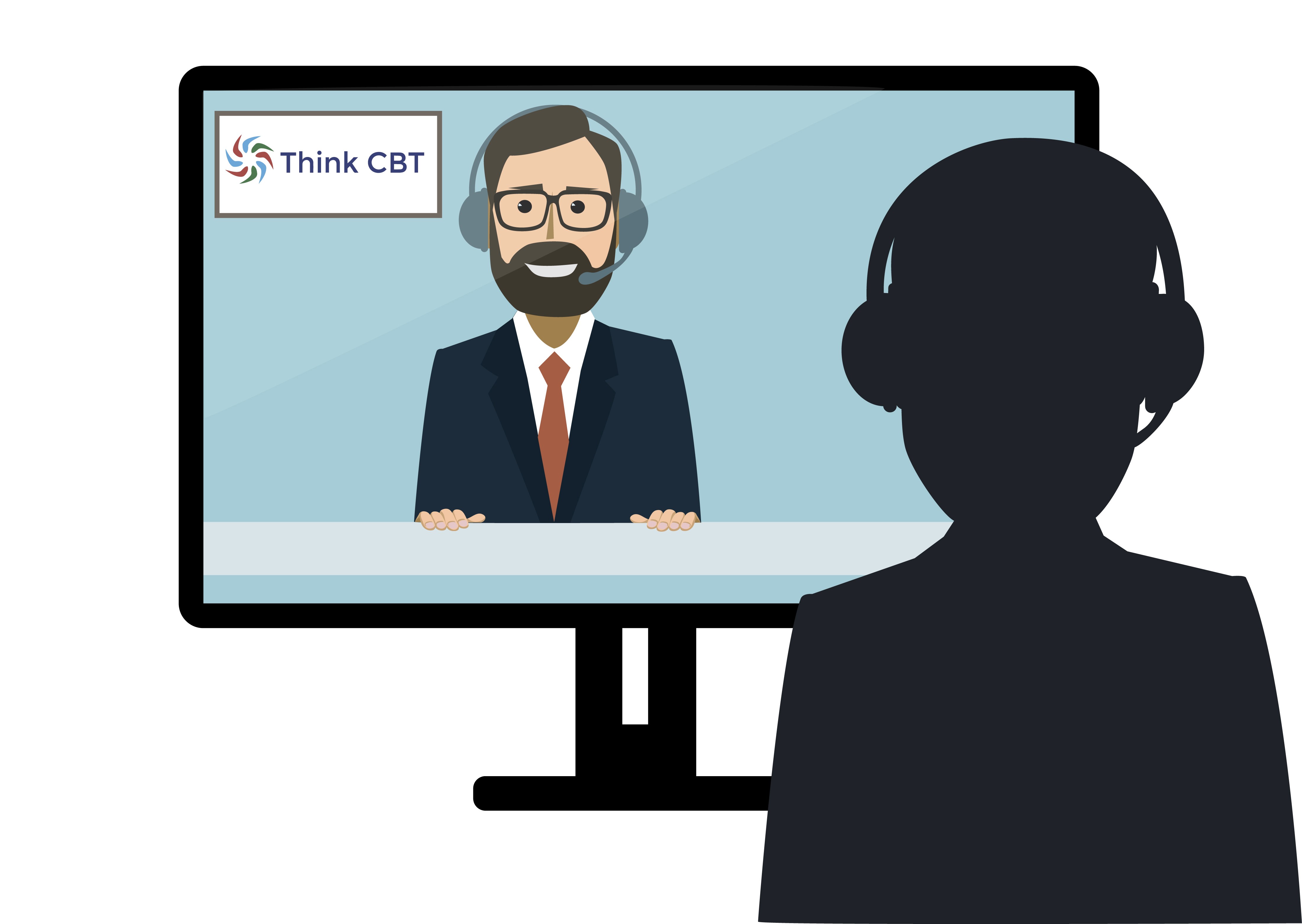 If you live or work in the Kingston upon Thames area and the flexibility that online video based CBT provides, you can organise an online appointment with a member of our Kingston upon Thames team or browse our wider team of over 180 CBT specialists. Online CBT works in exactly the same way and the published research evidence demonstrates that it is clinically affective.
Search Our CBT Team by Postcode
If you want to find a Cognitive Behavioural Therapist outside the Kingston upon Thames area, enter your preferred postcode in the box provided to locate the closest member of our team. you need help identifying a member of our team near Kingston upon Thames or if you want to book online therapy, you can contact our office on 01732 808626 or via appointments@thinkcbt.com
Featured Therapists in Kingston upon Thames and UK wide
In addition to mainstream CBT we also provide other evidence-based clinical interventions including ACT, DBT, CFT, EMDR as well as Clinical and Counselling Psychology. If you are looking for CBT specialist Kingston upon Thames area, always check that your therapist is properly qualified at a postgraduate level and professionally accredited by the BABCP.
How Much Does Private CBT Cost in Kingston upon Thames?
Think CBT combines the highest standards of expertise, professionalism and customer service to deliver affordable Cognitive Behavioural Therapy to our clients in the Kingston upon Thames area. We work on an ethical basis which means that we charge us £75 for an appointment with a BABCP accredited CBT specialist. We are also registered specialists with all of the major insurance providers including BUPA, Axa, CIGNA, Vitality and WPA,
A Free Copy of the Think CBT Workbook for our Clients in Kingston upon Thames
We have provided access to our 90-page Cognitive Behavioural Therapy Workbook & Skills Primer to clients visiting our Kingston upon Thames CBT page. To get your free copy of the Think CBT Workbook, click the green button and download the pdf to your computer or electronic device. We operate as an ethical psychological service, so we won't ask for personal details or contact information. contact details or collect your personal data. If you find this material helpful, please share this page with friends and colleagues living or working in the Kingston upon Thames area.
you can find out more about how Cognitive Behavioural Therapy is used to treat a wide range of different anxiety conditions and mood disorders by visiting the links at the bottom of this page. You can also download free CBT resources or take a a free online psychological assessment by following the blue buttons at the top of the page.