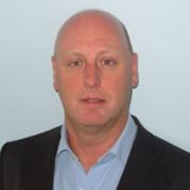 Principal Cognitive Behavioural Therapist
MA PGDip (CBT) EMDR (1-3) MBABCP (Acced) MBPS GQHP FCIPD
This therapist has no current availability. For help identifying another therapist, please follow this link, call +44 1732 80862 or email info@thinkcbt.com
Current Availability
Limited availability for specialist cases only. Please email william@sevenoakscbt.com
Locations
Sevenoaks High Street
Professional Profile
My name is William Phillips and I am the Principal Cognitive Behavioural Psychotherapist at Think CBT.
My regular weekly clinics are held in sweet E, 52 High Street, Sevenoaks Kent TN13 1JG. I also provide online CBT, ACT, DBT, EMDR and Couples therapy via video link.
I am a BABCP accredited Cognitive Behavioural Psychotherapist and EMDR Consultant. I have completed advanced specialist training in a number of different CBT models including Acceptance and Commitment Therapy (ACT), Dialectical Behaviour Therapy (DBT), Compassion Focused Therapy (CFT), Rational Emotive Behaviour Therapy (REBT), Couples Behaviour Therapy and Cognitive Behavioural Hypnotherapy. I also have advanced level training in Eye Movement Desensitisation and Reprocessing (EMDR), Mindfulness, Systemic Psychotherapy and Neuro Linguistic Programming (NLP). This means I can draw on a wide range of evidence based psychological techniques to meet the specific needs of my clients.
Working within the NHS and in private practice, I have gained extensive experience with a wide range of psychological, emotional and behavioural problems including Generalised Anxiety Disorder (GAD), Health Anxiety, Obsessive Compulsive Disorder (OCD), Panic Disorder, Post Traumatic Stress Disorder (PTSD), Social Anxiety, Specific Phobias, self-esteem problems and different types of Depression.
my specialist areas of expertise include OCD Spectrum related problems including Pure "O" Relationship OCD, BFRBs, Hyper-awareness and Sensorimotor OCD.
My approach to therapy is evidence based, which means that I draw on a wide range of established psychological techniques, where there is clear research and a strong body of supporting evidence. This basically means that I use tried and tested methods that have been proven to work. This is very important to me, as I am commited to helping my clients achieve their therapy goals as quickly and sustainably as possible.
I encourage a collaborative, friendly and informal approach during therapy. I place significant emphasis on trust, confidentiality, humour and the quality of the working relationship. I have a strong belief in the value of personal change and a down to earth and practical style.
In addition to my clinical commitments, I am an examinor for the post-graduate Cognitive Behavioural Therapy programme at Canterbury University, assessing academic material and observed practice for trainee Cognitive Behavioural Psychotherapists. I am also a BPS qualified clinical supervisor for CBT practitioners and I lead group supervision for the therapy team at Think CBT.
Alongside my clinical responsibilities, I am a trained and qualified performance coach working with a wide range of professionals across a number of organisational settings and I am a Chartered Fellow of the CIPD.
In addition to my role as Principal Psychotherapist at Think CBT, I provide intensive specialist and Eye Movement Desensitisation and Reprocessing (EMDR) from my private consultancy at www.sevenoakscbt.com and from www.Eiretherapy.ie where I provide online CBT, EMDR and executive coaching.
I am an Accredited member of the British Association of Behavioural and Cognitive Psychotherapy (BABCP). This means that I have achieved the gold standard in the practice of CBT. I work to the BABCP's code of professional practice and ethical standards for clinical work and the CIPD codes of practice for all coaching activities.
Specialisms
Body Dysmorphic Disorder
Body Focused Repetitive Behaviours
Claustrophobia
Covid Recovery
Depression
Emetophobia
Generalised Anxiety Disorder
Grief / Bereavement
Health Anxiety
Hyperawareness OCD
Low Self-esteem
OCD
Panic Disorder
Perinatal Depression
Relationship OCD
Relationship Problems
Sensorimotor OCD
Sleep Problems
Trauma / PTSD
Work Related Stress
Therapies Offered
Acceptance and Commitment Therapy
Behavioural Activation
Business Psychology
CBT-I
Clinical Hypnotherapy
Cognitive Behavioural Couples Therapy
Cognitive Behavioural Therapy
Compassion Focused Therapy
Dialectical Behaviour Therapy
EMDR
Exposure Response and Prevention
Mindfulness
Neuro-Linguistic Programming
Occupational Psychotherapy
Professional Coaching
Psychometric Assessment
Rational Emotive Behaviour Therapy
Trauma Focused Cognitive Therapy
Accepted Payment Methods
Bank Transfer
Aviva
AXA
BUPA
CIGNA
Vitality
WPA
Other
Organisational Funding
Professional / Legal Funding
Reserve an Appointment With William Phillips
This therapist has no current availability. For help identifying another therapist, please follow this link, call +44 1732 80862 or email info@thinkcbt.com
Exact location provided on booking confirmation