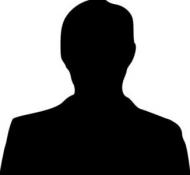 Cognitive Behavioural Therapist
PGDip (CBT), EMDR (Level 3), BABCP (Acced)
This therapist has no current availability. For help identifying another therapist, please follow this link, call +44 1732 80862 or email info@thinkcbt.com
Locations
Liverpool, L1
Professional Profile
My name is Pascal and I am a fully qualified and BABCP accredited Cognitive Behavioural Psychotherapist and Level 3 EMDR Therapist working with Think CBT from my consulting rooms in Merseyside, Liverpool.
In addition to my core training, I hold a Master of Arts Degree in Counselling, and I have advanced training and experience in Compassion Focussed Therapy and Mindfulness. Being able to draw from a wide range of modalities offers an excellent base for the support I can offer. I strive to use the best of my experience and training to provide warm, compassionate and person-centered therapy. All my work is informed by evidence based practice and I achieve excellent rates of recovery.
I am passionate about supporting and helping you to overcome your fears and any other issues or emotional distress that prevents you from living the life you want to live. I understand the process of choosing a therapist can be daunting and I would be happy to talk through how I could best help you.
I have over 15 years of experience working with the NHS, in forensic settings, in private practice and in the voluntary sector. I have extensive experience of working with a wide range of clients and presentations from mild to complex mental health conditions. Over the last 4 years I have worked as a Senior Psychotherapist in a forensic setting, where I have worked with severe and complex presentations of trauma, depression and anxiety. This experience has enabled me to further develop the skills and resources I have to offer. Additionally I have provided therapy online for several years and believe this can offer an excellent option which can fit flexibly with your other commitments.
I specialise in working with PTSD and complex trauma. I understand that painful experiences can result in us feeling lost, disconnected or anxious, which can greatly affect how we feel about ourselves and our lives. I am experienced and skilled in helping clients to make sense of, and process, any past issues which continue to affect or hold them back. I draw from Compassion Focused Therapy (CFT) and Mindfulness to provide a non-judgemental, warm and reassuring space. I have a wealth of experience of using EMDR therapy and have helped many clients to make profound and lasting changes.
I have extensive experience of providing evidence based therapies for clients presenting with many behavioural and psychological problems including Depression, Obsessive Compulsive Disorder, Generalised Anxiety Disorder, Health Anxiety, Social Anxiety, Panic Attacks, Agoraphobia, Specific Phobias and Low Self-esteem.
I would first complete a comprehensive assessment to understand the issues that you need help with, and to establish a clear understanding of your goals for therapy. Together we will develop a formulation which helps us to understand how your thoughts and beliefs are maintaining any current problems. We will work closely to challenge and adapt thinking and behavioural patterns to achieve your goals. I am flexible in my approach and will work to tailor sessions to your own unique needs and to what works best for you. I respect that you are the best expert of your own experiences and feelings, and I work to support and empower you to make positive changes.
I abide by all the professional and ethical standards of the BABCP and I have full professional indemnity and current enhanced DBS clearance. Please get in touch for an informal discussion to find out how I can best help you.
I look forward to hearing from you.
Specialisms
Abuse
Anger
Autism Spectrum Disorder
Body Focused Repetitive Behaviours
Chronic Pain
Depression
Emetophobia
Health Anxiety
OCD
Panic Disorder
Sleep Problems
Social Anxiety / Phobia
Work Related Stress
Therapies Offered
Cognitive Behavioural Therapy
Compassion Focused Therapy
EMDR
Mindfulness
Accepted Payment Methods
Bank Transfer
Aviva
AXA
CIGNA
Vitality
Organisational Funding
Reserve an Appointment With Pascal Morrison
This therapist has no current availability. For help identifying another therapist, please follow this link, call +44 1732 80862 or email info@thinkcbt.com
Exact location provided on booking confirmation