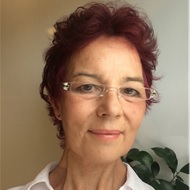 Cognitive Behavioural Therapist
MSc (CBT) EMDR, BPS, BABCP (Acced)
This therapist has no current availability. For help identifying another therapist, please follow this link, call +44 1732 80862 or email info@thinkcbt.com
Locations
Worcester, WR3
Professional Profile
My name is Jackie and I am a fully qualified and BABCP accredited Cognitive Behavioural Psychotherapist, working with Think CBT in Worcestershire (WR3).
I have a master's degree in Cognitive Behavioural Psychotherapy and I am registered with the British Association of Behavioural and Cognitive Psychotherapies (BABCP) as an accredited CBT therapist and CBT supervisor.
I have over 16 years' experience working in NHS mental health services, working with a wide range of mental distress. I am now retired from the NHS and work in private practice with individuals aged 16+.
Over the years I have become particularly interested in working with trauma, shame and self-criticism. I have trained as an Eye Movement Desensitisation and Reprocessing (EMDR) practitioner, have a Post Graduate Diploma in Compassion-Focused Therapy and have done numerous training workshops in Acceptance and Commitment therapy (ACT).
Both CFT and ACT are underpinned by neuroscience about the brain and use mindfulness as a way of slowing the mind and body in the pursuit of wisdom about what triggers and maintains human distress and the space to commit to practicing skills to alleviate that distress - skills that are based on the sound theory and evidence-base of many CBT interventions.
The key to the benefits of any therapeutic approach is the relationship you have with your therapist. My intent is to offer a sense of safeness and a compassionate, informative, and helpful engagement with therapy.
Specialisms
Abuse
Body Dysmorphic Disorder
Body Focused Repetitive Behaviours
Claustrophobia
Depression
Grief / Bereavement
Health Anxiety
OCD
Panic Disorder
Sleep Problems
Social Anxiety / Phobia
Specific Phobias
Work Related Stress
Therapies Offered
Acceptance and Commitment Therapy
Cognitive Behavioural Therapy
Compassion Focused Therapy
EMDR
Accepted Payment Methods
Reserve an Appointment With Jackie Woodward
This therapist has no current availability. For help identifying another therapist, please follow this link, call +44 1732 80862 or email info@thinkcbt.com
Exact location provided on booking confirmation