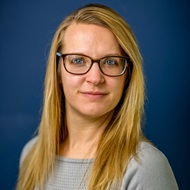 Cognitive Behavioural Therapist
PGDip (CBT), BABCP (Acced)
This therapist has no current availability. For help identifying another therapist, please follow this link, call +44 1732 80862 or email info@thinkcbt.com
Locations
Doncaster, DN3
Professional Profile
My name is Claire and I am a fully qualified and BABCP accredited Cognitive Behavioural Psychotherapist working with Think CBT online.
I am an experienced CBT and EMDR Therapist who predominantly specialises in PTSD and trauma work. I have extensive experience of working with veterans and childhood abuse.
Other professional interests and experience include treating depression and social anxiety, especially where Low Self Esteem is a stong maintaining factor. I am also proficient in treating worry or generalised anxiety with high success rates.
You can expect sessions with me to be friendly, compassionate and informative but also challenging. My aim is for us to collectively develop a clear understanding of your problem with specific therapy goals. You will leave sessions feeling as though you are equipped with strategies to help manage your current symptoms. Throughout treatment we will work on challenging unhelpful thoughts and beliefs that may be acting as barriers to mental well being. I will work with you to modify any behaviours that may be maintaining a negative mood state.
I carry out all of my work remotely using a secure email system and video / audio platform. This means that sessions are easily accessible without the need for travel. In order to engage fully and take the most away from our sessions it is important that you are able to attend our sessions in a private confidential space where you will not be interrupted.
Specialisms
Abuse
Depression
Generalised Anxiety Disorder
Sleep Problems
Social Anxiety / Phobia
Therapies Offered
Cognitive Behavioural Couples Therapy
EMDR
Accepted Payment Methods
Bank Transfer
Organisational Funding
Professional / Legal Funding
Reserve an Appointment With Claire Snowden-Bird
This therapist has no current availability. For help identifying another therapist, please follow this link, call +44 1732 80862 or email info@thinkcbt.com
Exact location provided on booking confirmation