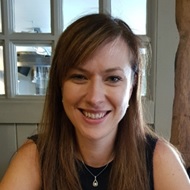 Locations
Stephanie Stuart, Abbeydale Road, Sheffield, S7
Professional Profile
My name is Stephanie and I am a BABCP accredited Cognitive Behavioural Psychotherapist.
I take great care in creating a safe and non-judgemental atmosphere. We will work collaboratively together as a team, you being the expert on you and me bringing in the relevant CBT techniques.
I offer evidence-based treatment for: Depression, Generalised Anxiety Disorder, Social Anxiety, Health Anxiety, Obsessive Compulsive Disorder, Post Traumatic Stress Disorder, Panic Disorder, Phobias. I also treat conditions such as Low Self-esteem, Perfectionism, Long term health conditions, Sleep problems and Eating Disorders.
I have a degree (BSc) and Masters (MSc) in Psychology. I obtained my Post-Graduate Certificate in Low Intensity Psychological Interventions and qualified as a Psychological Well-being Practitioner. I have a Post-Graduate Diploma with distinction in Cognitive Behavioural Psychotherapy. I have completed further training in Supervision as well as adapting CBT-based interventions for people living with long term health conditions.
To make sure you get the most out of treatment, we'll begin by agreeing on the main topics for discussion at the start of each session. This is your therapy and I'd encourage you to bring the issues that are the most important to you so we can make sure we prioritise them. We'll work together to come to a shared understanding of how your difficulties may have developed over time and what may be maintaining the difficulties now. It should take 1-2 sessions to fully assess and determine the problem.
Once we have completed the longitudinal formulation and decided on the main problems and goals, the focus of treatment shifts to helping you to learn the techniques to help going forwards. I will design a suitable treatment plan and as a Psychotherapist I am able to draw upon a range of therapeutic approaches in order to meet your needs. This includes CBT, Acceptance and Commitment Therapy, Compassion Focused Therapy and Mindfulness.
In order to help you to feel confident in managing your mental health independently, I will ask you to complete work between sessions so you can apply the skills you have learned into your daily life. As with learning any new skill it takes time and practice to master but I will be there to support and guide you throughout.
We will end the sessions by making sure we identify the key things that you can do to keep yourself well and how to manage should you feel like you're struggling again.
In accordance with NICE guidelines I offer between 8-20 weekly sessions of CBT and each session will last for up to an hour. I'm happy to discuss my availability for a mutually convenient appointment time at the initial telephone consultation.
I always ensure to maintain the highest standards of conduct, performance and ethics in my practice. Being an evidence-based-practice, CBT is continuously evolving so I make sure I'm familiar with the latest developments and regularly attend training to keep my knowledge and skills up to date. I'm proud to be an Ordinary member of the Yorkshire BABCP branch and enjoy being involved in arranging training events in the local area.
Specialisms
Anxiety
Autism Spectrum Disorder
Chronic Pain
Depression
Emetophobia
Health Anxiety
OCD
PTSD
Panic Disorder
Self-esteem Problems
Sleep Problems
Social Anxiety / Phobia
Work Related Stress
Therapies Offered
Acceptance and Commitment Therapy
Cognitive Behavioural Therapy
Compassion Focused Therapy
Accepted Payment Methods
Bank Transfer
Organisational Funding
Reserve a £75 Appointment With Stephanie Stuart