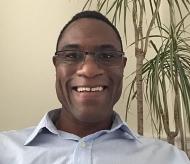 Cognitive Behavioural Therapist
PG Dip (CBT) MA Counselling BSc (Hons) Mental Health Nursing
Book appointment
Locations
9 Fell Croft, Farndon, Newark, Nottinghamshire, NG24 3TB
Professional Profile
I currently work as a Cognitive Behavioural Therapist and thoroughly enjoy working within this field. I am able to provide face-to-face therapy, using evidence-based treatment interventions for the treatment of symptoms surrounding anxiety and / or depression. I am also able to provide therapy for more complex cases, namely, Personality Disorders and Psychosis. My previous profession involved working as a mental health nurse. For the majority of my nursing career, I worked in a high secure forensic setting for 11.5 years. I have also worked within a medium and low secure settings as an Agency Nurse for a couple of years.
So if you would like to give CBT a try via skype, please contact with me.
Specialisms
Addictions
Anger
Anxiety
Depression
Grief / Bereavement
Health Anxiety
OCD
PTSD
Panic Disorder
Relationship Problems
Sleep Problems
Social Anxiety / Phobia
Specific Phobias
Work Related Stress
Therapies Offered
Cognitive Behavioural Therapy
Reserve an Appointment with Peter Roberts
To reserve an appointment select the therapy and location using the drop down boxes shown below; select the available day and time slots highlighted in light blue and this will take you to a reservation screen where you can enter your contact details.